This article first appeared in City & Country, The Edge Malaysia Weekly, on November 25, 2019 - December 01, 2019.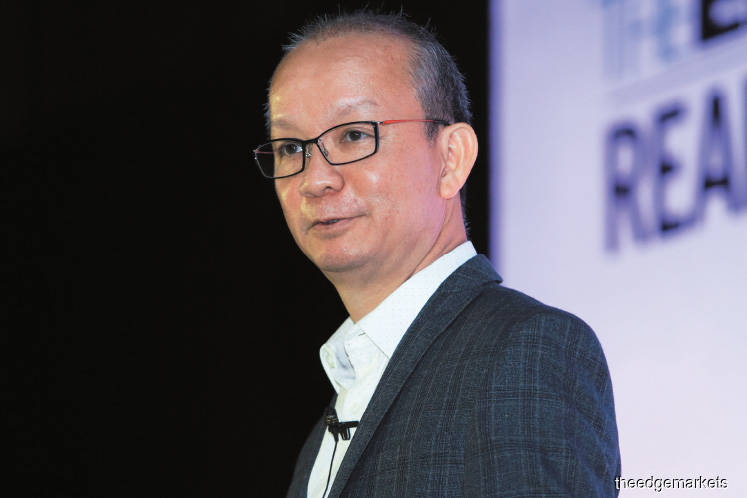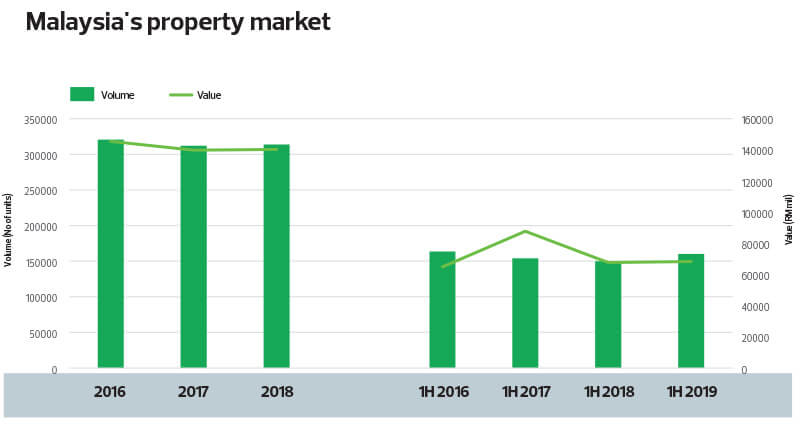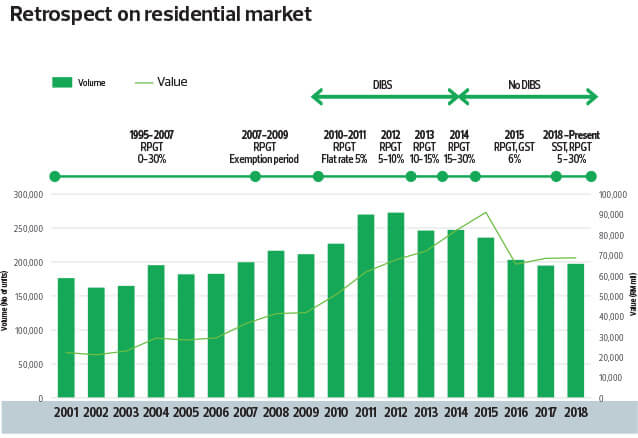 Industrial properties, which had been underrated in the past, are a bright spot in the current lacklustre property market, said CBRE|WTW Malaysia managing director Foo Gee Jen, the first speaker at The Edge Investment Forum on Real Estate 2019.
In his talk entitled, "Market Outlook for 2020 & How Has 2019 Performed So Far?", he discussed the property market in the Klang Valley, pointing out that the industrial sector has seen strong growth, with logistics and warehousing complementing Malaysia's potential as a distribution hub.
"You can tell the growth of the industrial sector from the returns from REITs (real estate investment trusts) that focus on industrial [properties]. Currently, industrial properties can get a [rental] yield of 9% to 10%. The sector has been underrated," Foo said, adding that hotel is also a growth sector due to the increasing arrivals of affluent tourists.
"New hotels are coming up and they are able to maintain an occupancy rate of 70%, but the problem is that hotel room rates in Malaysia have not been high historically … we are still one of the cheapest in the region. Next year is Visit Malaysia Year and we hope that it will bring more opportunities to the hotels."
According to Foo, the landed residential and retail sectors are in the grey area, meaning they are holding up in the current market. He added that there are more township developments in the northern and southern corridors of the Klang Valley and they are primarily sought after by upgraders and young families.
He expects top malls to retain their performance and for rental reviews to remain nominal.
Meanwhile, the purpose-built office and high-rise residential sectors are in the red area as they are facing issues of oversupply and overhang. The influx of purpose-built office space until 2021 will put pressure on occupancy and rental rates, but incentives announced in Budget 2020 are expected to help attract Fortune 500 companies and boost demand for high-quality offices.
"There is oversupply in the office sector, so it is now a tenant's market. In the Klang Valley, office space has reached 110 million sq ft, which is higher than in Singapore, Bangkok and Jakarta. With the occupancy rate hovering at 80%, it means that there are 22 million sq ft of empty office space. That represents 50 buildings of 400,000 sq ft, which is akin to the entire row of offices in Jalan Sultan Ismail," said Foo.
"The high-rise residential market is facing an overhang. Developers are reducing the launches of super high-end products. Opportunities may appear in the upscale primary market and distressed assets [may surface] in the secondary market."
Foo observed that the 2019 performance has been flattish despite the Home Ownership Campaign (HOC) 2019, which resulted in a significant amount of sales.
The sales volume for 1H2019 of 160,170 units was only a slight improvement from the 149,889 units seen in 1H2018, he said. The value in 1H2019 was RM68.3 billion compared with 1H2018's RM67.7 billion. He noted that sentiment is still on the weak side and activities on the ground seem to be slow amid cautious and calculated views.
"The 2019 performance has been trending sideways compared with the previous years. Year on year, 1H2019 numbers show that the sales volume only increased 7%, while the value grew less than 1%. These numbers give you an indication of the state of the economy," Foo explained.
As at 3Q2019, HOC had brought in sales of RM13.4 billion — equivalent to a quarter of the residential transactions. He opined that the market next year will be in a difficult position due to the absence of HOC, and more organic demand is needed.
Commenting on the overhang issue, Foo said the situation was almost evenly spread across the price board as at 1H2019, adding that developers need to match the demand for any products, including those from the affordable segment.
There are also good news from the industry, he noted. For example, there have been adjustments made by developers in the high-end property sector. With fewer new launches of super high-end products, the sector has seen healthy demand.
Foo said there are now opportunities in the subsale market, which is the result of the property hype from 2010 to 2014. He added that good buys may be found in distressed assets.
"During challenging times, developers are more agile, be it with space, buyers or technology … they are flexible. For example, if they do not have land bank, they do not mind going into joint ventures to develop land or partnering overseas partners in local projects. Also, there are developers that used to do big developments that are now doing boutique projects. There are developers venturing into other states … this is the trend we are seeing now."
Infrastructure in the pipeline, such as upcoming highways and public transport, could be an indication of the investment direction going forward.
"From 2020 to 2024, there will be a lot of highways that will be completed and they will open up a lot of areas. We also see that in places like Klang, where there are predominantly landed properties, there are more launches of high-rise properties and they are places that investors can look at for investments," said Foo.
"The population in Kuala Lumpur spend an average of 10% of their disposable income on transport compared with only 4% in Tokyo and Hong Kong. Traffic jams in the Greater Klang Valley are costing Malaysia 1.1% to 2.2% in GDP (gross domestic product) every year — about RM6,144 per person per year. If we can save on public transport, in the long term, RM200,000 to RM300,000 could easily be channelled to housing loans."
Upcoming highways and public transport include the Damansara-Shah Alam Elevated Expressway, Sungai Besi-Ulu Kelang Elevated Expressway, South Klang Valley Expressway, Sungai Buloh-Serdang-Putrajaya mass rapid transit line, West Coast Expressway, Bandar Utama-Klang line and East Coast Rail Link.
According to Foo, big data analysis is being used to manage transport and to encourage a centralised payment system to improve the ease of use of public transport. He opined that the property industry should embrace new technologies, especially those related to analytics, such as big data, algorithm, data science and artificial intelligence.
Moving forward, Foo listed six concerns of the property market. They are the US-China trade war (slower global trade and GDP growth forecast by the International Monetary Fund and World Bank); credit access (prudent lending by banks and more scrutiny of applicants); consumption confidence (labour market generally stable but wage growth may be selective); commodity prices (wobbly palm oil and crude oil prices); cost of living (big-ticket items may not be a priority); and corridors of power (policy gerrymandering and clarity are still lacking).
Nevertheless, he said he sees optimism in term of confidence (foreign direct investment picked up again in 1H2019 and there is continuous investment in infrastructure, education and technological advancements); corporate governance (more education on corporate governance, elimination of unhealthy business-government engagements and public sector governance with a focus on improving efficiency and transparency); and competency.
The optimism in competency can be seen from Malaysia's higher position in the Corruption Perceptions Index 2018 — No 61 globally and No 3 among Asean countries; the country's higher position of No 12 in the Doing Business 2020 report; as well as the future-proofing of the labour force.
Finally, Foo urged buyers to be cognisant, clever and cultivated — they need to make informed decisions as well as buy within their capacity — while investors need to stick to the fundamentals (yield and growth) and avoid herd behaviour.