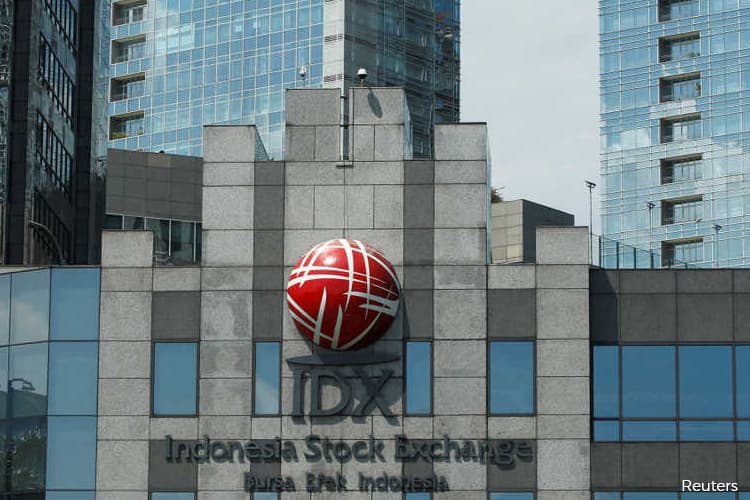 (March 19): Indonesian equities plunged, triggering a trading halt for the fourth time in a week, as a slump in the nation's currency to its lowest level since the Asian financial crisis accelerated fund selling.
The Jakarta Composite Index fell 5% within the first 40 minutes of trading on Thursday to trigger the first suspension. The index was at 4,099.789 by 11:38 a.m. local time, heading for its lowest close since September 2015. The rupiah tumbled to 15,315 to a U.S. dollar, the lowest level since July 1998.
Mounting concerns over the economic impact of the coronavirus pandemic have set off a global rout in equities with investors seeking safe haven in dollar. Indonesian stocks have tumbled 25% this month alone and are headed for their biggest quarterly loss since 1998.
The selling pressure on Indonesian stocks will remain in the short term and the benchmark may even drop below 4,000 level, said Suria Dharma, an analyst at PT Samuel Sekuritas.
"We do not stand a chance of maintaining foreign investors' interest right now when they are even letting go of safe-haven assets," Dharma said by phone on Thursday.
The impact of the coronavirus outbreak on Indonesia may be more pronounced compared with developed countries as a large part of the population still earns income on a daily or weekly basis and many businesses rely heavily on human workforce, according to Evan Hadiwidjaja, head of research at PT Sinarmas Sekuritas. This presents more downside risk to the market expectation of a V-shaped recovery, he said.
"We can't compare this year with 2008 as many variables are much different. There are many unknown factors this time around as it is triggered by virus, not just financial dislocation," Hadiwidjaja said.
Indonesia has reported a total of 227 coronavirus infection with 19 fatalities. Foreign investors have sold $6.2 billion of Indonesian bonds and equities this year, according to data compiled by Bloomberg.
The expectation of rate cut by Bank Indonesia later Thursday may temper the sell-off, but will not completely stop it, Dharma said. A majority of analysts in a Bloomberg survey predict the central bank to cut the benchmark seven-day reverse repurchase rate by either 25 basis points or 50 basis points.
The exchange can halt trading again for another 30 minutes if the index hits the 10% circuit breaker.