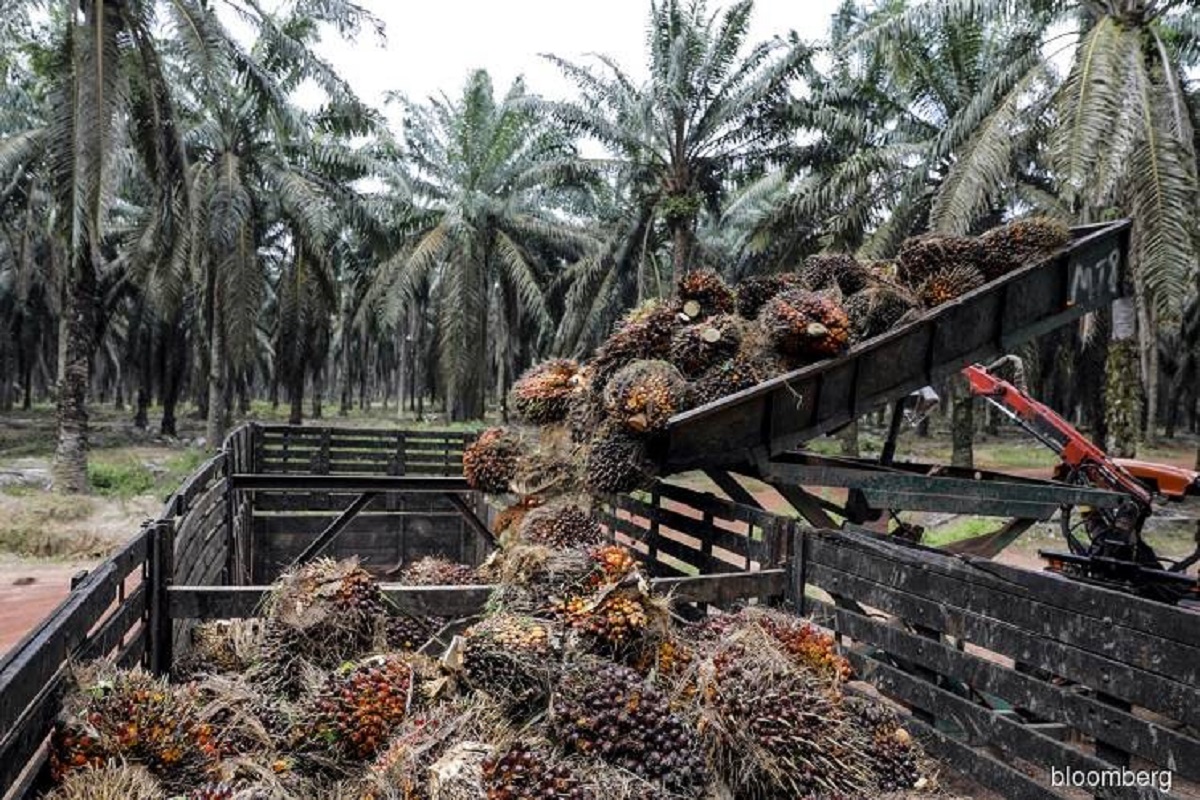 KUALA LUMPUR (Dec 7): The Indonesian government's decision to revise its export levy structure will hurt upstream palm oil producers in the country, but will be a positive move for Indonesian downstream players and planters whose operations are Malaysia-focused, said CGS-CIMB Research.
The research house's analysts Ivy Ng and Nagulan Ravi noted that the new regime is positive for downstream palm oil players like Wilmar International Ltd as they will benefit from the wider differential in the export levy rate between processed palm oil and crude palm oil (CPO) if CPO prices rise above US$670 (RM2,727.57) a tonne, which will boost processing margins as they will be able to procure CPO at below international market prices.
In a note today, the analysts said upstream palm oil producers that primarily operate in Malaysia — such as Hap Seng Plantations Holdings Bhd and Ta Ann Holdings Bhd — are also expected to benefit from the revision as it will make Malaysian palm oil more competitive and boost Malaysian palm oil prices if the export levy is passed on to consumers.
Hap Seng Plantations' upstream operations are spread across 40,279ha within five estates in Sabah. As for Ta Ann, it  has a planted oil palm land bank of over 46,000ha spread across Sarawak.
For integrated palm oil producers in Indonesia, estate earnings are likely to be negatively impacted by the higher export levy structure but less so than upstream producers as this could partially be offset by higher downstream earnings.
"The export levy change will not significantly impact our earnings forecasts as we have assumed a CPO price of RM2,500/tonne (or US$610/tonne) for 2021. We retain our 'neutral' rating," the analysts said.
They added that upstream planters in Indonesia — with Malaysian companies with exposure to the country such as Genting Plantations Bhd and IJM Plantations Bhd — will not be able to enjoy the usual bump in earnings if CPO prices rise beyond US$670 a tonne as most earnings will go to the higher export levy and export tax on the assumption that they are not able to pass this on to consumers.
"To put things into perspective, with the new structure in place, the export levy for CPO will be US$180/tonne, while export tax has been fixed at US$33/tonne for Dec 20. This means CPO in Indonesia is priced at a discount of as much as US$213/tonne (RM864/tonne) to that in Malaysia (which currently enjoys zero export tax on CPO)," they said.
Many large Malaysian plantation companies have exposure to Indonesia. For example, in the case of Sime Darby Plantation Bhd, it has a planted area of 195,279ha in the republic. FGV Holdings Bhd has 22,578ha of planted area in Indonesia as well, while 20,724ha or 12% of IOI Corp Bhd's total oil palm hectarage is in Indonesia.
Conversely, the research team noted that the regime change will ensure the continuity of the B30 biodiesel programme as well as cushion any downside to CPO prices in the event of a palm oil supply glut.
Earlier this month, the Indonesian government revised the export levy structure for palm oil exports, effective on Dec 10. Under the new structure, the levy will be linked to the reference price of CPO.
As such, the export levy will be raised by US$12.50 to US$15 per tonne for every US$25 per tonne increase in the CPO reference price beyond US$670 a tonne and up to US$995 a tonne. Previously, the export levy was fixed at US$25 to US$55 a tonne for CPO and processed palm products regardless of CPO prices.
The changes are to help rebuild the country's CPO fund, which is nearly empty as a result of the widening price gap between domestic biodiesel and gas oil, CSG-CIMB pointed out.