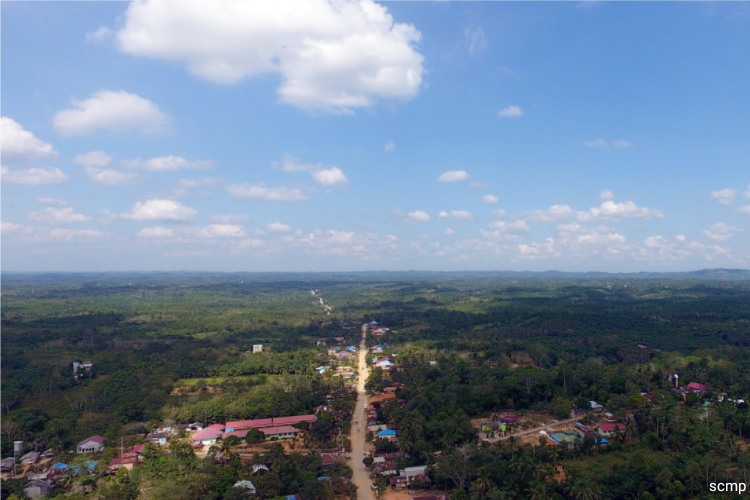 (Oct 9): Indonesia's plan to move its capital from Jakarta to East Kalimantan will open up new opportunities for foreign investors, including those from Hong Kong and mainland China. The new political and administrative centre, to be developed at an estimated cost of US$33 billion, will be one of the biggest infrastructure projects in Southeast Asia in the next 10 years.
East Kalimantan will need infrastructure such as roads, bridges, freshwater pipelines, power plants and electricity lines, and better transport networks. Other facilities needed will include schools, hospitals, hotels, retail centres, housing, accommodation and entertainment centres.
"There are opportunities for foreign investors, as the government will invite major involvement of many parties such as state-owned and private entities under the public-private participation scheme in developing the new capital," said Nurdin Setyawan, associate director of strategic consulting at Cushman & Wakefield Indonesia.
The relocation of the country's political seat to North Penajam Paser and Kutai Kartanegara in East Kalimantan will see the transfer of 1.5 million civil servants from Jakarta, who will potentially opt to live closer to their place of work.
"The private sector will play an important role in supporting this move, as less than 20 per cent of the total cost will be covered by the state budget," said James Taylor, head of research at JLL Indonesia.
The development of infrastructure and accommodation is likely to spur a property boom in the new capital, and even in neighbouring cities of Balikpapan and Samarinda.
"The infrastructure spend on the new capital will definitely excite many foreign consultants and engineers alike," said Alan Cheong, executive director of research and consultancy at Savills Singapore. "As this project appears to have a firm starting date, it is more palpable than some other mega initiatives."
Cheong said consortiums of foreign and Indonesian companies may be needed to tender for any projects.
Foreign developers, meanwhile, may find investment in data centres, logistic facilities and serviced flats attractive.
Swire Properties is the only known Hong Kong developer that has invested in Indonesia through a joint venture for the development of luxury flats in Jakarta.
Beyond residential property, local and global investors seeking to acquire core assets with stable cash flows are likely to find office buildings that can be occupied by government departments as attractive investment. Retail and hospitality assets are also expected to see high demand owing to their long-term growth potential.
"We believe that not only will it attract some countries like Japan, South Korea, Singapore, mainland China and Hong Kong, Malaysia and Australia, but it will also attract many multilateral agencies and banks and the foreign private sector," said Andi Loe, senior associate director of investment at Cushman.
Over half of the total costs of the new capital are allotted for the construction of housing, schools, hospitals and commercial districts, while about a third is for infrastructure and the rest for government offices, such as the new presidential palace, legislative buildings and police and military quarters.
Located on the island of Borneo, East Kalimantan is in the geographical centre of Indonesia, and is north of Java, where Jakarta is located. East Kalimantan has the lowest rate of potential major natural disasters and has low population density, with plenty of sources for clean water, which Jakarta lacks. The government also owns 180,000 hectares of vacant land, which can be rapidly developed.
Presently, East Kalimantan's major infrastructure includes two international airports, a seaport and the Balikpapan-Samarinda tollway.
The Indonesian government is planning to complete the project in 10 to 15 years, and the first phase of relocations is to start in 2024.
"The planned new capital will create enormous opportunities for investors. The capital itself will mostly be built on government-owned land for now," said Georg Chmiel, executive chairman at property portal Juwai.com.
Jakarta, meanwhile, will remain Indonesia's business hub, and the government has pledged US$40 billion for urban regeneration projects.
"Jakarta will not change as the centre of trade and industry, and Jakarta's business hub status will not erode in the next 10 years, as most businesses require a critical mass of users, customers, workers and other resources and stakeholders in a metropolitan city," said Cushman's Loe.