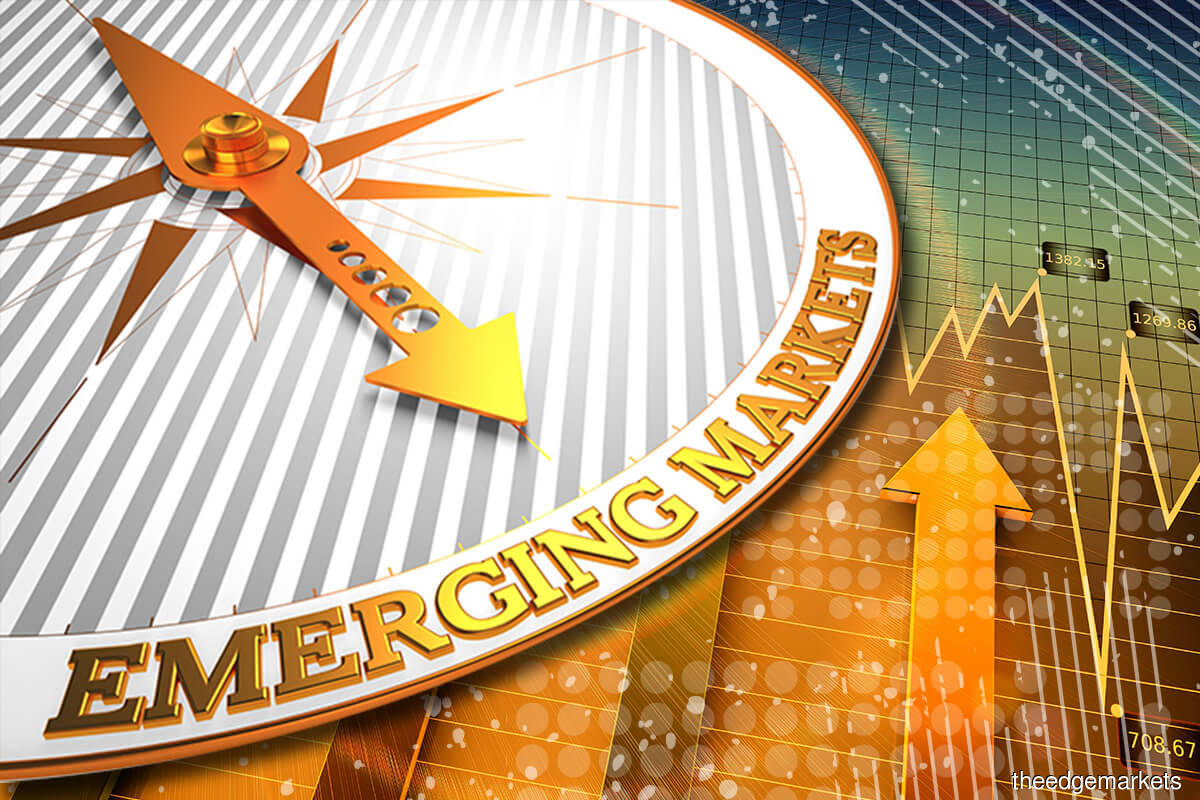 BENGALURU (July 4): Indonesian shares hit a seven-week low on Monday as global growth worries weighed on most Asian equities, while a firm US dollar dented regional currencies as investors sought safe-haven assets.
The Philippine peso and Chinese yuan rose 0.2%, bucking the negative trend, while Indonesia's rupiah was down 0.2%.
There has been recent evidence of waning global growth with data on Friday showing US manufacturing activity slumped to a two-year low in June, following a report earlier in the week that showed June consumer confidence at its lowest in 16 months.
"Weakening US data may slow the pace of rate tightening by the Fed but growing fears of recession could continue to keep the USD supported on dips," Maybank GM Research analysts said in a research note, referring to the US Federal Reserve.
With the global economy struggling, demand for safe havens is favouring the US dollar, especially at the expense of trade and export-driven Asian currencies, even as Fed rate hike expectations soften.
Stocks in Jakarta tumbled as much as 3.5%, set to mark their worst session since May 12.
"Equities in Indonesia are plunging on the fact that Bank Indonesia (BI) is behind on the rate hike curve and has not provided any guidance for further tightening ahead," said Fakhrul Fulvian, an economist at Trimegah Securities.
The market wants BI to raise rates soon to catch up with inflation expectations as a failure to do so could risk destabilising financial markets, Fulvian added.
The rupiah has, however, pared some losses after the country proposed raising palm oil export quotas on Friday.
Yields on Singapore's 10-year bonds, seen as a safer bet in the region, fell 11.2 basis points to 2.811%, while the Singapore dollar was trading flat as it tends to outperform in a subdued risk environment.
China's central bank said it has upgraded a currency swap facility with Hong Kong to a permanent agreement and expanded the size to 800 billion yuan (US$119.40 billion) from 500 billion yuan.
China's yuan rose 0.2% while equities in Shanghai were up 0.3%.   
Highlights:
Top losers on the Jakarta stock index include AirAsia Indonesia Tbk PT down 7%; Golden Flower Tbk PT down 6.98% and Mahaka Radio Integra Tbk PT down 6.98%
Top losers on FTSE Bursa Malaysia Kl Index include Dialog Group Bhd down 3.77% and IOI Corporation Bhd down 2.56%