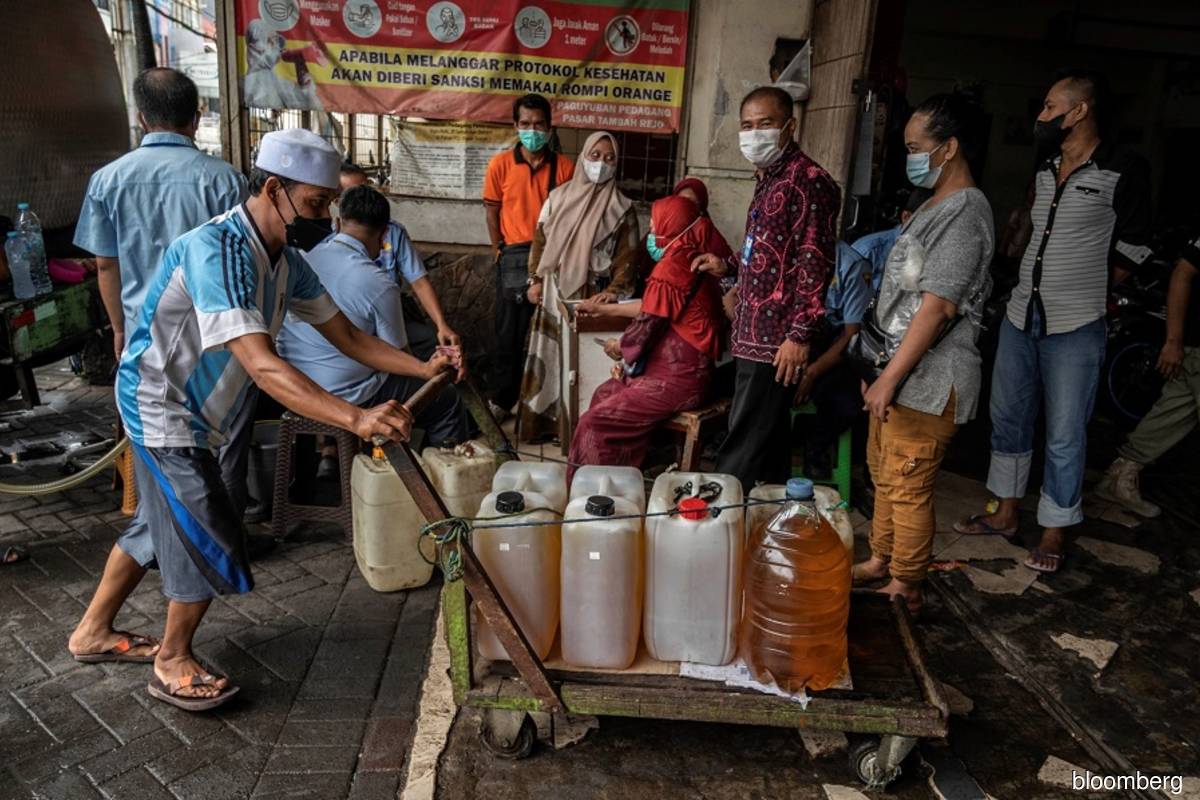 JAKARTA (July 15): Indonesia plans to soon bring in new rules on its palm oil export levy and incentives to increase exports and empty storage tanks, a senior official said, the latest effort to accelerate shipments after a ban ended in May.
The government is still weighing up the rate of the new levy and incentives, to be applied temporarily to address a crisis of ballooning inventory, deputy finance minister, Suahasil Nazara, told Reuters, adding he expected the new regulations this weekend or by early next week.
"This temporary incentive is meant so that exports can flow, so that tanks can be quickly emptied and farmers' fresh fruit bunches can be absorbed," he said in a text message.
The world's biggest palm oil producer is still struggling to cut inventory, long after the end of a three-week export ban that sought to control domestic cooking oil prices.
Domestic stocks at the end of May reached 7.23 million tonnes, up 18.5% on a month-on-month basis and more than double the stock level of the end of May last year, data by the Indonesian Palm Oil Association (GAPKI) showed on Friday. 
GAPKI said Indonesia exported just 678,000 tonnes of palm oil in May, down 77% from the same month in 2021.
Under normal circumstances, Indonesia usually exports between 2.5 million and 3 million tonnes each month.
Palm fruit output had risen in May but crude palm oil production dropped 18% from April, as mills, running out of storage tanks, limited palm fruit purchases, GAPKI said.
Indonesia has cut export taxes and launched a shipment acceleration programme but exports are still lagging, with the issue of permits dependent on companies meeting domestic sales requirements, which were imposed to ensure cooking oil supplies.
Exporters have also cited problems finding cargo vessels.
Indonesian authorities will also try to use up excess oil by increasing the content of palm oil-based fuel in its biodiesel to 35%, from 30% from July 20.