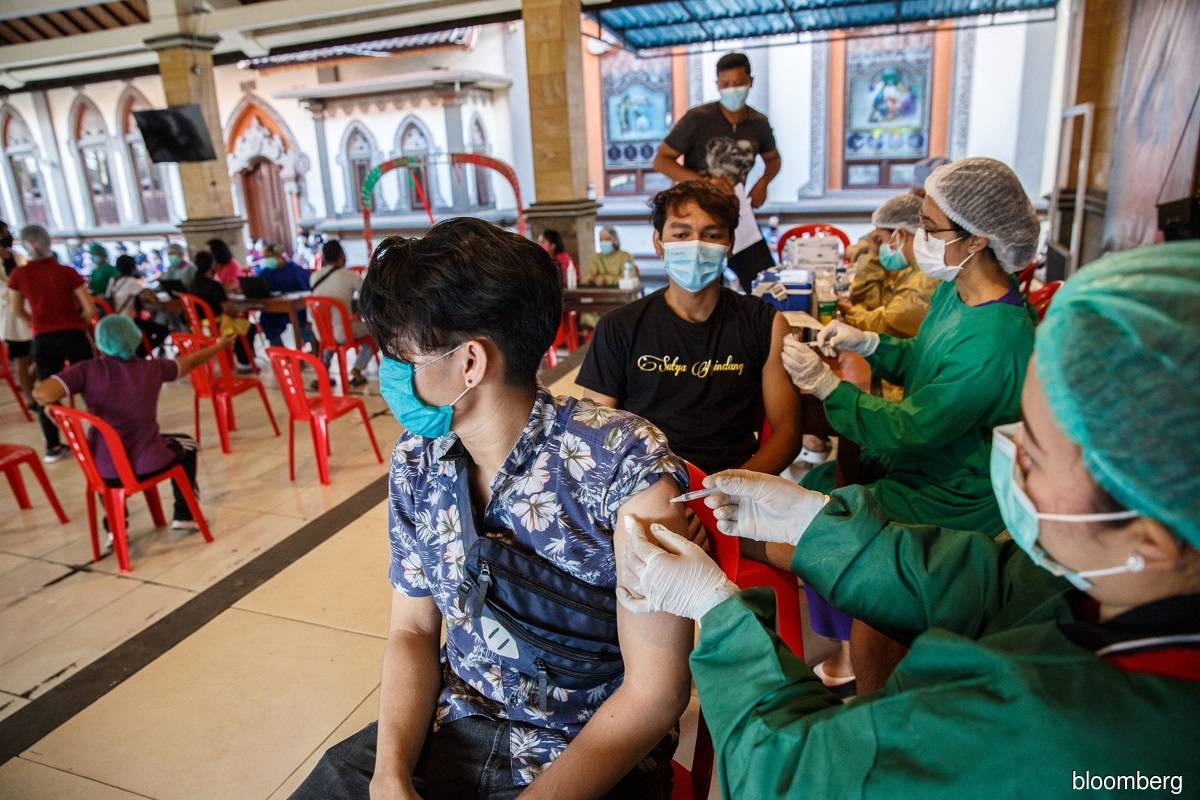 JAKARTA (May 18): Indonesia has kicked off its privately run vaccination campaign, with companies including Unilever plc inoculating local employees to help Southeast Asia's biggest economy reach herd immunity sooner and revive growth.
Around 320 workers at a Unilever Indonesia's plant outside of Jakarta received their first dose of the vaccine made by China's Sinopharm Group Co, Ira Noviarti, chief executive officer of the local unit, said in a briefing Tuesday. An estimated 10 million workers will receive their shot this way, with more than 22,000 companies registered for the programme, according to chairman of the Indonesian Chamber of Commerce and Industry Rosan Roeslani, who heads the private campaign.
"With this programme, we can achieve herd immunity faster and soon we can eliminate this Covid pandemic," said President Joko Widodo, who witnessed the event in Bekasi, which is about an hour's drive from the capital.
Indonesia, among the first in the Asian region to begin inoculating its population, is keen to sustain its gains in containing the virus amid an expected 40%-60% jump in cases after the Eid holidays. Jokowi, as the president is called, said the immediate target is to inoculate around 70 million people by September. As many as 181.5 million people need to be vaccinated to achieve herd immunity, he said. So far, almost 14 million people have received their first jab.
The number of active cases have so far fallen by 49% since its peak on Feb 5, the Coordinating Ministry for Economic Affairs said in a statement on Monday. Almost 1.75 million Indonesians have been infected by the virus and more than 48,000 have died, according to latest government figures.