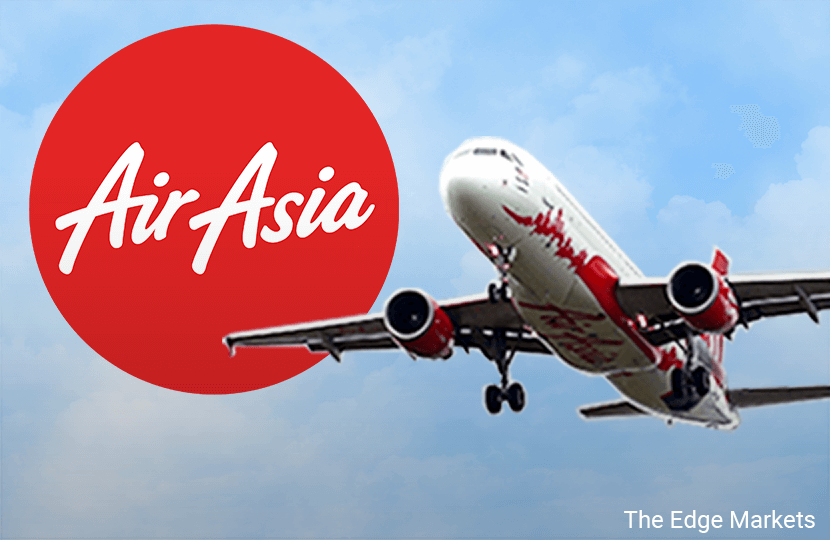 KUALA LUMPUR: AirAsia Bhd, which saw its second quarter net profit drop 33.8% year-on-year (y-o-y), said its Indonesian unit will issue redeemable and convertible preference shares (RCPS) instead of selling perpetual bonds to boost its shareholder's equity by end-September to avoid having its operating licence revoked.
Last month, the budget carrier announced that its 49%-owned Indonesian associate PT Indonesia AirAsia (IAA) planned to sell perpetual bonds in a bid to raise over US$200 million (RM822.26 million).
"The [IAA] management has presented a plan to the Transport Ministry [in Indonesia] to sell perpetual bonds to take their financial position out of negative equity. However, IAA was advised to issue non-voting RCPS instead," said AirAsia group chief executive officer Tan Sri Tony Fernandes in a statement yesterday.
"Shareholders' resolution is being sought and application to the Indonesia Investment Coordination Board will be submitted thereafter," he added.
Fernandes said AirAsia will subscribe to the RCPS by converting its receivables.
He also noted that parallel to this, discussion with existing and potentially new shareholders regarding injection of capital into IAA is ongoing, with indicative interest of US$40 million.
"Work has been initiated on issuing US$150 million new convertible bonds, which will be executed after the perpetual bonds exercise. We are in talks with a potential new investor and the due diligence exercise will kick off soon. An investment bank has also been appointed," said Fernandes.
For the second quarter ended June 30, 2015 (2QFY15), IAA recorded an operating loss of 395.21 million rupiah (RM117,210).
Fernandes blamed the impact of the absence of marketing in 1QFY15 due to its flight QZ8501 crash in December last year on IAA's forward sales in 2QFY15. "The introduction of floor price ruling on domestic flights was also a challenge hence that is why IAA will move its focus to international markets where we are number one in terms of market share."
Overall, AirAsia group saw its net profit for 2QFY15 fall to RM243.03 million or 8.7 sen per share from RM367.16 million or 13.2 sen per share in 2QFY14, mainly due to unrealised foreign-exchange (forex) loss on borrowings due to a strong US dollar.
In the same statement, AirAsia said the unrealised forex loss of RM43.59 million was due to its US dollar-denominated borrowings as the ringgit was trading at 3.6717 against the greenback as at June 30, compared with 3.2298 as at June 30 a year ago.
A one-off cost related to the sale and leaseback of aircraft had also impacted its earnings in this quarter, it said.
Revenue came in 1.06% higher at RM1.32 billion in 2QFY15 compared with RM1.31 billion in 2QFY14, on the back of a 7% y-o-y growth in the number of passengers carried, in line with its capacity growth. It recorded an 80% load factor, consistent with the same period last year.
Revenue per available seat kilometre (Rask) for 2QFY15 was at 14.56 sen, down 5% y-o-y, which was expected following the absence of marketing on 2QFY15 forward sales, and the removal of fuel surcharge from Jan 26 as the company moved to pass the benefit of lower fuel price to consumers.
This led to a slight drop in average fare at RM141, but ancillary income per passenger rose 2% y-o-y to RM46. If excluding the fuel surcharge, Rask for 2QFY15 would have been up 6% y-o-y.
Costs, as measured by cost per available seat kilometre (Cask), was at 11.88 sen, down 11% y-o-y on lower aircraft fuel expenses (down 13% y-o-y) on the back of 25% lower average fuel price at US$85 (RM349) per barrel.
"The reduction in our operating expenses, along with the increased contribution from associates, were able to widen our Rask-Cask spread by a good 31% y-o-y, allowing us to book good profitability this quarter — 40% increase in operating profit and 75% increase in net operating profit," said AirAsia CEO Aireen Omar.
For 2QFY15, Thai AirAsia's net profit rose 218% to 374.19 million baht (RM43.25 million) as revenue rose 26% to 6.9 billion baht; while IAA's revenue dropped 16% y-o-y to 1,266.83 billion rupiah, with an operating loss of 395.21 million rupiah.
Philippines' AirAsia posted 6% increase in revenue at 2.32 billion Philippine peso (RM205.43 million) while operating loss reduced by 68% to 403.65 million peso, while AirAsia India recorded a net loss of RM25.4 million with a revenue of 1.15 billion Indian rupees (RM72.47 million) compared with 17.6 million rupees in 2QFY14, when it first began operation.
For the six months period (1HFY15), the group's net profit fell 22.6% to RM392.36 million from RM506.87 million in 1HFY14, again largely due to unrealised forex loss on borrowings. Revenue, however, improved 0.3% to RM2.62 billion from RM2.61 billion a year ago.
Moving ahead, Fernandes said the group's Malaysian operations stand to benefit from a better operating environment in the second half of 2015.
He said beginning mid-August, there has been substantial capacity reduction and route cancellations by other players on the routes that AirAsia operates.
"We are also seeing positive trend in terms of fare which shows that the market is indeed becoming more rational.
"Demand from Chinese travellers has also recovered starting from May 2015 onwards and with fuel trending favourably for airlines, the stage is set for a good year end for the company," he said.
This article first appeared in digitaledge Daily, on August 21, 2015.