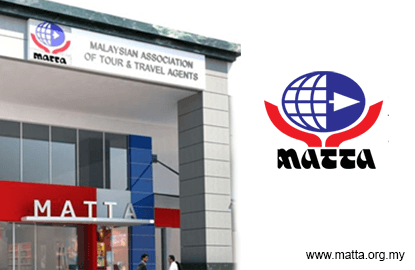 KUALA LUMPUR (Nov 1): Malaysian Association of Tour and Travel Agents (MATTA) President Datuk Hj Hamzah Rahmat said it would serve Malaysia's interest best, if any increase of airport tax be deferred.
According to its statement today, Hamzah said MATTA is not against the new Passenger Service Charge (PSC) revision, if it is done in a fair and consistent manner, but the timing could not be worst when prices of many items have shot up, including fuel and cooking oil.
According to the statement, Hamzah is shocked by the Malaysian Aviation Commission (Mavcom) announcement that the new PSC will be effective Jan 1 next year.
"Under the current business climate, a moratorium will be in order to prevent an inflationary spike, but implementing the new PSC will do the exact opposite," he said in the statement.
The 83% increase for PSC on domestic flights and 56% increase for international flights at klia2 will hurt the passengers much more than the budget airlines operating from this low cost carrier terminal, he added.
"It is as if we are bent on curbing domestic and international tourism, when the Ministry of Tourism and Culture and Tourism Malaysia is making every effort to promote visitor arrivals," he pointed out.
"The increase in PSC is not justified, given that many basic facilities are not up to par.
"While modern airports around the world and especially around the region are equipped with body scanners, we are still using pat-downs and frisking passengers when they ought to be treated with decorum," Hamzah said.
Basic amenities and proper security equipment should be in place before any increase in PSC, as there is no justification to pay more for getting the same poor standard of service in many airports, he said.
"It is also well known that klia2 was built as a low cost carrier terminal, catering for budget travellers and airlines. As such, passengers should be charged lower airport tax than KLIA, which has won global accolades and catering to premium airlines."
This is recognised by Mavcom, since the proposed new rates for international flights are pegged at RM50 for klia2 and RM73 for KLIA, he added.