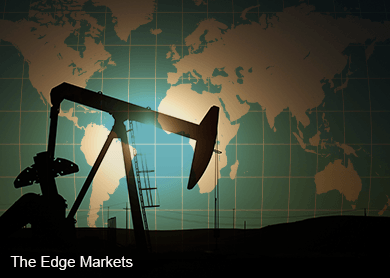 KUALA LUMPUR (Apr 30): Crude oil production in the Ushas declined as the cash flow at current oil prices was too low to complete most wells being drilled, and not due to decreased rig count.
In a commentary yesterday in energy portal Oilprice.com, petroleum geologist Arthur Berman said the implications were profound.
He said production would decline by several hundred thousand barrels per day before the effect of reduced rig count is fully seen.
"Unless oil prices rebound above US$75 or US$85 per barrel, the rig count won't matter because there will not be enough money to complete more wells than are being completed today.
Berman explained that tight oil production in the Eagle Ford, Bakken and Permian basin plays declined approximately 111,000 barrels of oil per day in January.
He said these declines were part of a systematic decrease in the number of new producing wells added since oil prices fell below US$90 per barrel in October 2014.
Berman said deferred completions (drilled uncompleted wells) were not discretionary for most companies.
He said producers entered into long-term rig contracts assuming at least US$90 oil prices.
"Lower prices result in substantially reduced cash flows.
"Capital is only available to fulfill contractual drilling commitments, basic costs of doing business, and to complete the best wells that come closest to breaking even at present oil prices," he said.
Berman said the decrease in well completions provides additional evidence that the true break-even price for tight oil plays is between US$75 and US$85 per barrel.
"The Eagle Ford Shale is the most attractive play with a break-even price of about US$75 per barrel. Well completions averaged 312 per month from January through September 2014 when WTI averaged $100 per barrel.
"When oil prices dropped below US$90 per barrel in October, November well completions fell to 214. As prices fell further, 169 new producing wells were added in December and only 118 in January," he said.