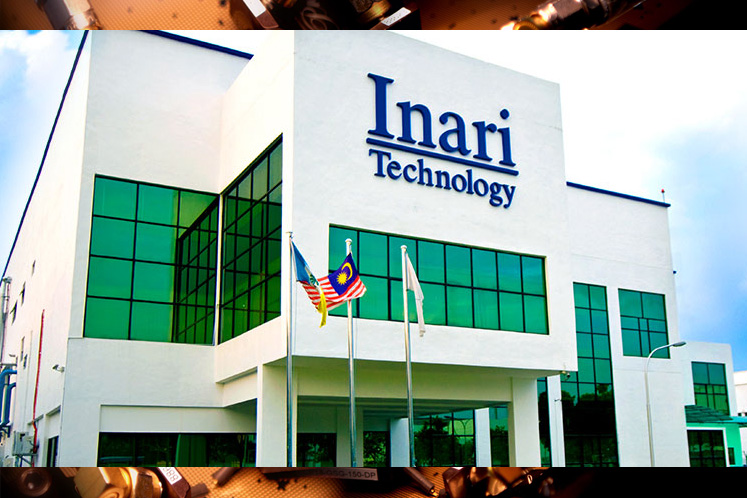 KUALA LUMPUR (Sept 11): Inari Amertron Bhd signed an agreement with PCL Technologies Inc to set up a joint-venture to secure, manage and manufacture optical transceivers and other related products in Penang.
Under the shareholders' subscription agreement, Inari Amertron said the entity to be formed will have an initial capital of RM20.85 million. Inari and PCL would subscribe to 30% and 70% stake in the entity respectively, the semiconductor group said in a filing with Bursa Malaysia.
Inari Amertron said the entity will carry out business operations at Plant 34 in Penang or other plants owned by the company.
Inari Amertron also said the proposed subscription represents an opportunity to invest in a business relationship with PCL with a view to collaborating on a good business opportunity.
"Notwithstanding the minority position, the entity will also enable Inari to diversify its earning streams while tapping on the expertise of PCL in the optotronics sector.
"Besides, the entity will carry out operations in Plant 34 or other plants owned by Inari group at Penang, as such rental payable by the entity at the prevailing market rate will generate a source of cash flow and or income to Inari," it added.
PCL is a company listed in Taiwan Stock Exchange and is mainly engaged in the research, manufacturing and sales of the optical transceiver module.
PCL also provides complete engineering and product manufacturing solution of complex optical and electro-mechanical components. Its product lines include optical transceivers, fiber channels, transistor outline-can (TO-Can) packages and optical sub-assemblies (OSA), widely used in high-speed bandwidth transmission between netcoms, cloud computing, wireless communication and telecommunications equipment.
The share price of Inari Amertron settled unchanged at RM1.73, giving it a market capitalisation of RM5.5 billion. The counter saw some 10 million shares traded today.