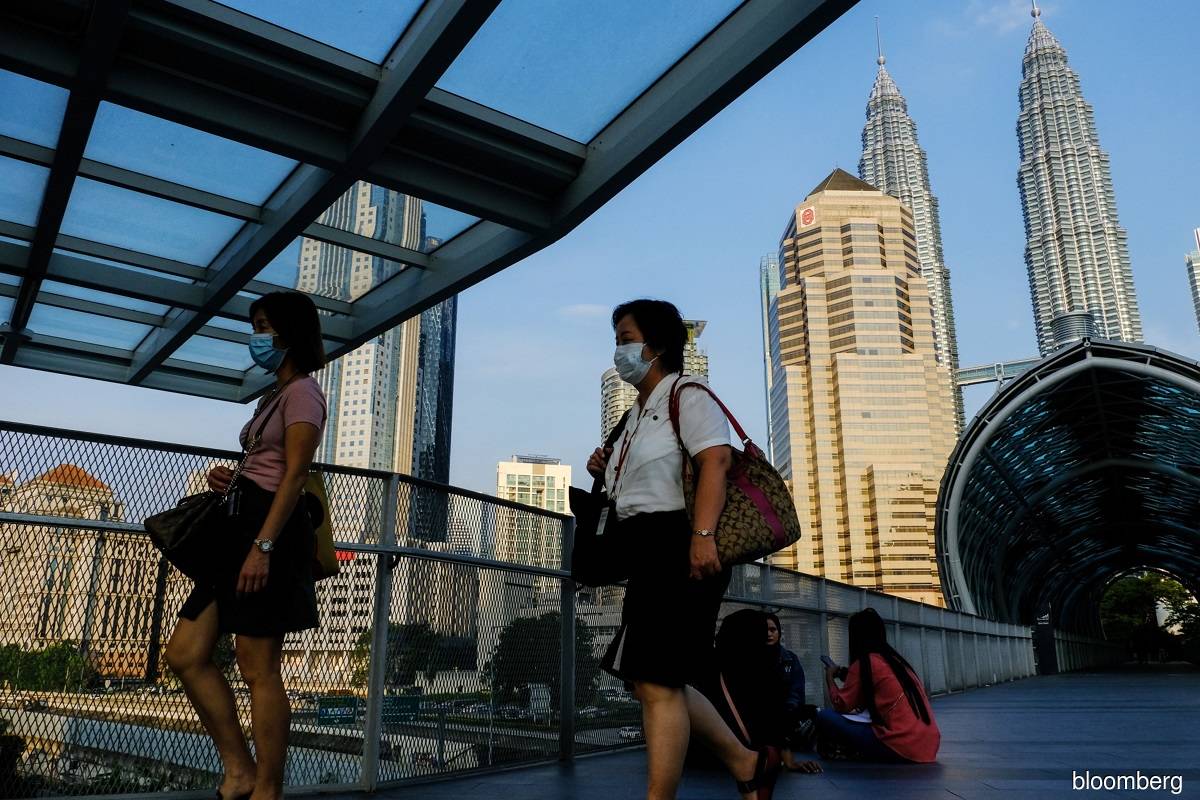 KUALA LUMPUR (Feb 4): Malaysia's gross domestic product (GDP) growth is expected to hover around 5% in 2021 due to the second Movement Control Order (MCO 2.0), which began on Jan 13 and is slated to end on Feb 18.
At its Malaysia Economic Outlook and Construction Sector Briefing today, Affin Hwang Capital chief economist Alan Tan said the firm is looking a base case assumption of 6% GDP growth in 2021, following the low base effect of a 5% GDP contraction in 2020.
"Assuming if the MCO 2.0 were to drag on beyond Feb 18, the assumption would be that there would be some drag on the economy.
"However, it will be compensated by the fiscal stimulus that will likely support economic activity going in 2021. Similarly, the exports would also pick up better than the current expectation due to the global recovery, especially coming from China," he viewed.
As such, the chief economist said he is comfortable that Malaysia's GDP growth would likely hover around 5% after taking into account MCO 2.0, as well as the possible creation of pent-up demand in the second half of the year (2H21) with the country's vaccine roll-out. This in turn would contribute to economic activity, especially with pent-up private consumption.
"In summary, yes, we will see some impact from MCO 2.0 if it gets extended, and similarly if the SOPs (standard operating procedures) become a lot tighter going into the second quarter of the year, assuming if the number of cases continues to rise.
"But our expectation is that with the talk of vaccine roll-out, possible fiscal stimulus coming in, and a better external environment, we think that we are comfortable that Malaysia would hover around a 5% level, compared to a 5% [contraction] last year," he said.
During his presentation, Tan noted that the upside risks to Malaysia's economic outlook would be driven by the successful containment of the third wave of Covid-19 infections and the effective roll-out of vaccines.
That being said, the downside risks still remain in terms of unexpected delays in the vaccine roll-out, ineffective containment of the virus, the increased number of vulnerable households as a result of the various Movement Control Orders and political uncertainty which could continue to constrain private investment.
The Ministry of Finance has set a GDP growth forecast of 6.5% to 7.5% in 2021. For 2020, the country's GDP is expected to have shrunken by between 3.5% and 5.5%.