This article first appeared in The Edge Financial Daily, on August 29, 2018.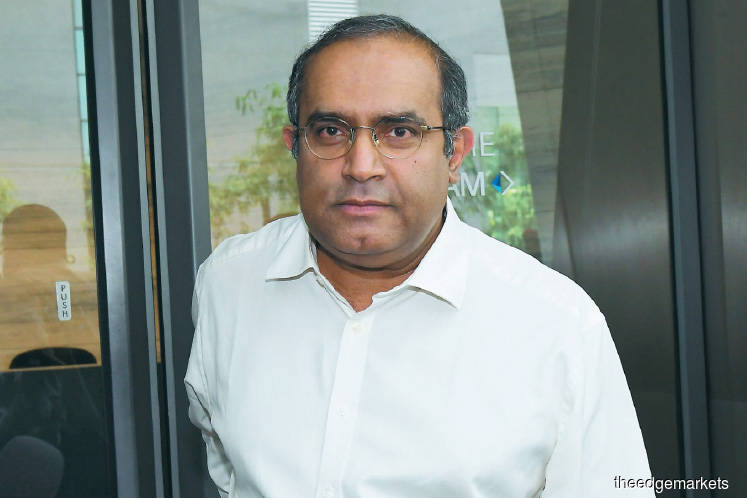 KUALA LUMPUR: Economics professor Edmund Terence Gomez has called for the Pakatan Harapan administration to be transparent concerning political financing and reforming government-linked companies (GLCs).
"Show us the figures. We are expecting to see that kind of disclosure and transparency from [the new government]," Gomez said at yesterday's launch of his report on government in business.
Gomez asked why the new government had yet to address the issue of political financing, stressing it is the root of all the institutional problems that Putrajaya is facing.
He said he and the G25 group of eminent Malays had forwarded their recommended reforms to the Council of Eminent Persons and the Institutional Reforms Committee. The recommendations involved institutional and legislative reforms for political financing, brought up even before the 14th general election (GE14)  calling on political parties to declare their sources of funding to ensure transparency and integrity.
"Politicians [who] get directorships and directors' fees, maybe these are going into political funds," Gomez said, highlighting the structure of GLCs under Pakatan-led states seemed similar to that of the federal government.
In his latest report, Gomez revealed the links between politicians and businesses at the federal and state levels, showing many political actors from the current government and the opposition had sat on the boards of companies. "This is the same coalition that said in their manifesto that politicians should not sit on the boards of companies.."
The manifesto includes pledges to introduce a Political Financing Control Act, with a special committee to be set up in its first year to examine all related proposals.
Gomez also called for the establishment of an institutional reform committee on GLCs, referring to Prime Minister Tun Dr Mahathir Mohamad, prior to GE14, calling the network of GLCs "a monster".
"Why did we let [the network of GLCs] get so big? This is linked to the politics of patronage," Gomez said.
He questioned the transferred ownership of several large institutions between ministries and said the government should reveal the statutory bodies and companies currently under the purview of respective ministries.
"We have to ask these questions because of the issue of consolidation of economic power. We need to guard against this because if you have economic power, it is so easy to get political power," he said.
Nonetheless, he commended several reforms taken by the new federal administration in its first 100-over days in government, including transferring several statutory bodies from the Prime Minister's Department to Parliament's supervision.