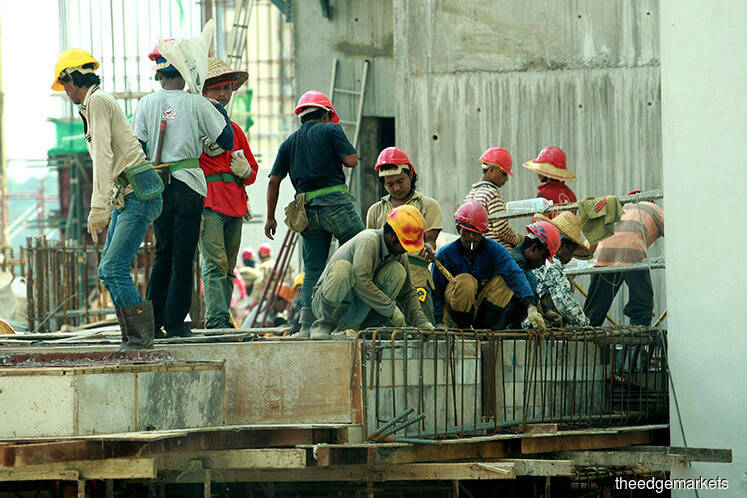 KUALA LUMPUR (Dec 5): Malaysians are most concerned about immigration control, according to a recent study conducted by global market and opinion research specialist Ipsos, titled "What Worries Malaysia".
According to the study conducted among a total of 2027 consumers aged between 15 and 64 years old across Malaysia, the top three concerns among Malaysians were immigration control, specifically immigration of foreign workers; governance in particular government and corporate conduct; as well as unemployment.
Ipsos Loyalty and Public Affairs Director Arun Menon said the immigration of foreign workers had households with income below RM3,000 most worried.
"Malays and those living in rural areas were the two other groups most concerned about immigration control.
"The concern on immigration control is co-related with that of the unemployment concern," he said at the news conference to present the study findings today.
Ipsos Business Consulting Country Head for Malaysia, Singapore and Philippines Kiranjit Singh said immigration control being the top concern among Malaysians, has nothing to do with xenophobia towards foreigners.
"The concern on immigration control has nothing to do with xenophobia or racism, it boils down to economics.
"If you look into the people who were most concerned about foreign workers and so on, it is co-related with unemployment," Kiranjit said.
The unemployment rate in Malaysia stands at 3.4% as of Sept 2017, according to data from the Department of Statistics Malaysia.
According to the study by Ipsos, unemployment was the biggest worry among Malays, and among those who are single. Females and students also had the highest-reported level of worry in terms of unemployment.
"Those with a household income of less than RM1,000 and Generation Zs aged 15 to 24 years, were also among those most concerned about unemployment..this is partly related to foreign workers [taking up the jobs], as well as a concern that they are not getting the jobs that fit their aspirations, needs and lifestyle," Menon said.
As for good governance and corporate conduct, this was a concern among the middle class and higher income groups in Malaysia.
"Basically, the concern for this group was [whether] their money was spent in the most efficient manner, both by the public and private sector; the good governance aspect was a one of the concerns [most expressed by] middle classed Malaysian Chinese," Kiranjit added.
The "What Worries Malaysia" study is Ipsos inaugural study for Malaysia. The release of the study coincides with the launch of the Ipsos public affairs division in Malaysia that specializes in research on public policy issues, and the attitudes and behaviours of citizens and consumers.
Ipsos conducts the global study "What Worries The World" on a monthly basis. The recent global study conducted among 21,044 adults aged 16 to 64 years in 26 countries, including the US, Canada, South Africa, Italy, Japan and Australia, showed the three biggest worries were unemployment, governance (government and corporate conduct); as well as poverty and social inequality.