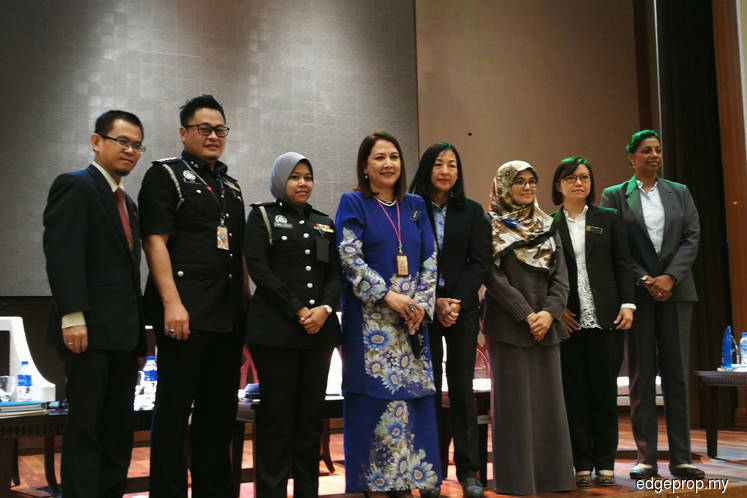 PUTRAJAYA (Aug 9): The Immigration Department of Malaysia is expected to introduce e-visas for approved Malaysia My Second Home (MM2H) applicants by end-2018 to ease the traffic at immigration centres and reduce the processing time, said Ministry of Tourism, Arts and Culture Malaysia (Motac) head of department for the immigration unit of MM2H Ernee Shylla Mohtar.
The current process of issuing a visa with reference (VDR) for the MM2H applicants has created inconvenience for both the authority and the applicants, Ernee told the audience of the 8th Malaysia My Second Home National Workshop today.
For instance, the applicants have to go to the immigration counter in person to apply for the VDR and check the status of issuance, which has resulted long queues that is worsened by a lack of manpower to handle the big crowd, she said.
"So we are coming up with EVAL, which stands for Electonice Visa Approval Letter, to allows MM2H participants to apply [their visa] online through the immigration system anytime and anywhere or appoint their MM2H agent to do so. The system will also ensure a smooth process as it will notify the applicant of any missing documents while the applicant can track the latest status online," she said.
"The introduction of EVAL is the best solution to cope with all the issues. It is going to be introduced by the end of this year but it is still subject to KDN's (the Ministry of Home Affairs) instructions," she noted.
The e-visa will be adopting the same template as the eVISA for foreign students, she added.
Ernee was one of the panellists at the panel discussion entitled "Enhancing facilitation to ensure greater success of the MM2H Programme" at the workshop.
She said currently, the processing time for an MM2H visa can exceed three days as the application needs to circulate among a few authorities.
But with the implementation of the e-visa, the processing time is expected to be reduced by 70% as some of the steps will be processed simultaneously, such as the visa approval letter and issuance of e-visa, she told EdgeProp.my at the sidelines of the workshop.