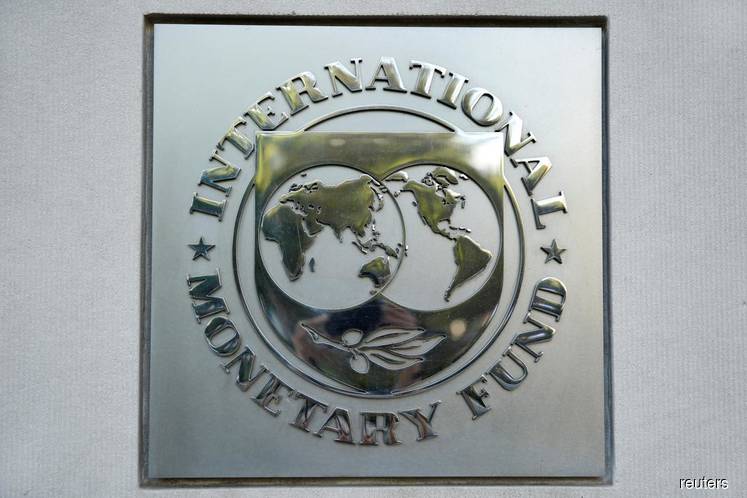 KUALA LUMPUR (March 8): The International Monetary Fund (IMF) has urged the Malaysian government to step up increasing revenues, rather than achieving its goals through continued cuts in public spending to raise living standards for its 32 million citizens. 
However, the IMF said in a report that Malaysia is well on its way to achieve the target of a high-income nation status. 
Nevertheless, IMF also cautioned that a rapidly-increasing household debt against economic growth represents a vulnerability that could have a negative impact on both households and the banking sector, in the event of an unexpected economic shock. 
In a review of IMF's country focus on Malaysia, IMF mission chief for Malaysia, Nada Choueiri, said the Malaysian economy has been showing resilience in recent years despite external shocks, and has continued to perform strongly. 
"Growth is running above potential, driven by strong global demand for electronics and improved terms of trade for commodities such as oil and gas. On the domestic front, Malaysia's strong employment is boosting private consumption, and investment is also helping to drive growth," she said. 
Choueiri commended the 11th Malaysia Plan, covering the years from 2016 to 2020, as it charts the path toward an advanced economy status and greater inclusion. 
However, the report recommended the Malaysian government to shift its focus towards raising revenues, rather than achieving its goals through continued cuts in public spending, while pointing out deficit reduction was achieved mainly through expenditure cuts. IMF added that the introduction of a Goods and Services Tax in 2015 also helped.
"Looking ahead, our advice to the authorities is to maintain gradual fiscal consolidation but, at the same time, also continue to increase revenue to protect social and development spending," Choueiri said. 
On Malaysia's relatively high household debt to GDP ratio, at 84.6% in 2017, Choueiri however said risks associated with high private debt are reduced if households also possess sizable assets, which is the case in Malaysia. 
"So, household debt per se is not a negative feature, but it needs to be watched carefully," she added.
The IMF also emphasised the importance of supporting economic growth, while maintaining stability, as well as raising productivity through structural reform.
It commended authorities for the strong and resilient performance of the Malaysian economy, underpinned by accommodative monetary policy and gradual fiscal consolidation.
"(IMF) Directors agreed with the planned pace of fiscal consolidation in 2018, noting that it will help build buffers while maintaining financial market confidence. Going forward, they supported a gradual consolidation path consistent with the authorities' fiscal anchor, which would help build additional fiscal space," the IMF said. 
Additionally, the directors of IMF also supported Bank Negara Malaysia's (BNM's) move in January to increase the monetary policy rate and agreed that the current policy stance is appropriately biased toward less accommodation, while remaining supportive of demand. 
"Noting that BNM's monetary policy framework has served the country well, Directors recommended that monetary policy and exchange rate flexibility remain the first line of defense against shocks," IMF added.