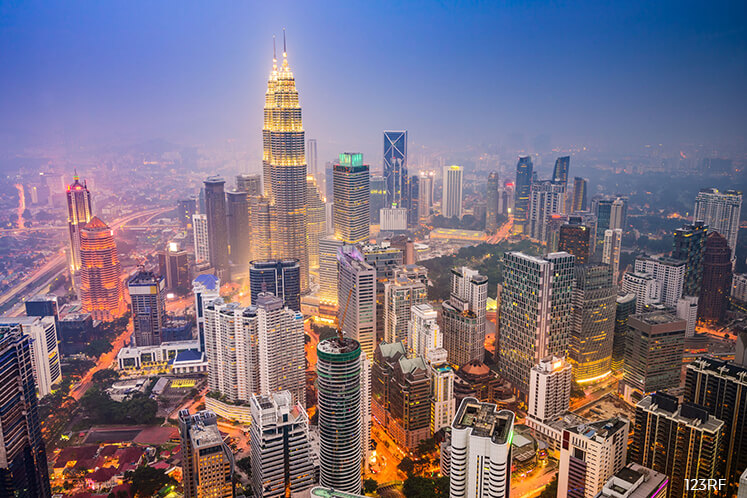 KUALA LUMPUR (May 9): The International Monetary Fund (IMF) expects Malaysia's economy to grow 4.5% in 2017 from a year earlier before expanding 4.7% in 2018 on domestic demand growth and as exports improve.
The IMF wrote in its latest Regional Economic Outlook: Asia and Pacific report that Malaysia's labour market improvement and 2017 fiscal measures would support private consumption.
"Growth in Malaysia is projected to improve to 4.5% in 2017 and further to 4.7% in 2018. Domestic demand remains the main driver of growth, while a small drag from net exports will remain in 2017 and disappear in 2018.
"Improvements in the labour market and the 2017 fiscal measures will support private consumption, while higher inflation, high household debt, and macroprudential policy settings could hold consumption back," the IMF said.
Malaysia's economic growth, as measured by gross domestic product (GDP), has weakened. According to Bank Negara Malaysia, the country's GDP grew 4.2% in 2016 after expanding 5% in 2015.
For 2017, the nation's GDP is forecasted to grow between 4.3% and 4.8%, Bank Negara said.