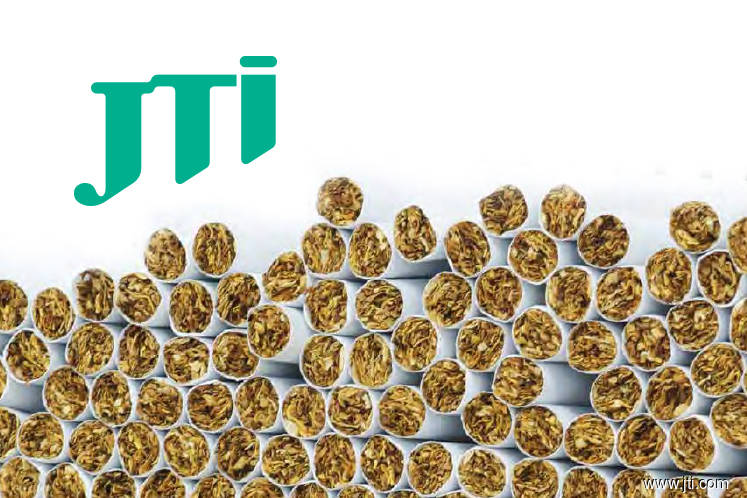 KUALA LUMPUR (June 20): JT International Bhd (JTI Malaysia), which is part of Japan Tobacco International, is calling for more coordinated action against illegal cigarette trade, noting that the activity is growing at an "increasingly fast pace in recent months and is reaching uncontrollable levels".
The country's second largest tobacco company by volume said that with Malaysia having the highest illegal cigarette trading levels in the world at 58.9% of the market based on a 2018 Nielsen study, decisive measures are needed to contain contraband trading before the situation deteriorates further.
"All indications from recent studies and reports from the market, as well as our observations on the ground, suggest that the situation is not improving and we are projecting that the government will likely miss its revenue collection targets from the industry in 2019," JTI Malaysia managing director Cormac O'Rourke said in a statement today.
"There is a growing concern that contraband cigarette trading is gaining momentum in recent months," he added.
O'Rourke noted that while affordability of legal cigarettes has led to the current situation, the focus must now be on enforcement efforts if the country is to get to grips with this spiralling problem.
"While the government has passed laws in recent months that increases the penalties against contraband trading, this must be accompanied by strong action and enforcement at ground level if the government is to have any success in stemming the tide of 12 billion sticks of illegal cigarettes flooding into the market," he said.
JTI Malaysia reiterated its earlier calls that the government implement the following measures:
An excise tax moratorium for the next three years to avoid any further price shocks leading to more smokers switching to illegal cigarettes and to also allow for enforcement actions to take hold
A ban on transhipment for cigarettes at entry points in Malaysia, which has been manipulated to bring illegal cigarettes into the country. There should also only be a single point of entry for any importation of cigarettes into Malaysia, and
Establishment of an independent body to lead a special taskforce on addressing illegal cigarette sales comprising multiple relevant government agencies including industry representatives to ensure a comprehensive approach.
On its part, O'Rourke said JTI Malaysia is monitoring the situation closely and is prepared to discuss further with the government on its proposals.