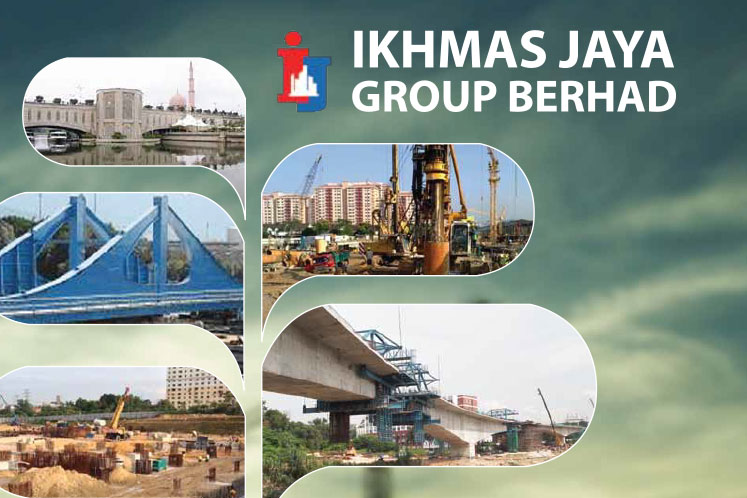 KUALA LUMPUR (June 30): Ikhmas Jaya Group Bhd's external auditor Messrs KPMG PLT has expressed an unqualified opinion with material uncertainty related to the going concern ability of the group in respect of the financial year ended Dec 31, 2019 (FY19).
In a filing today, the construction company said the auditor drew attention to the group and company's incurred net losses of RM159.5 million and RM161.8 million respectively for FY19. At the same time, it also noted that the group's current liabilities had exceeded its current assets by RM21.6 million.
These conditions, among others, indicated that material uncertainties exist that may cast significant doubt on the ability of the group to continue as a going concern, according to the auditor.
Meanwhile, the group said its shareholders' equity on a consolidated basis is 25% or less of the share capital (excluding treasury shares) and such shareholders' equity is less than RM40 million.
By virtue of these two developments, Ikhmas Jaya said it had triggered the Practice Note 17 (PN17) criteria of the Main Market Listing Requirements.
However, Bursa Malaysia, via a letter dated April 16, granted affected listed issuers relief from complying with the obligations under the rules from April 17, 2020 to June 30, 2021. Hence, those that have triggered the criteria will be exempted for the period and offered PN17 relief measures. As such, it said, Ikhmas Jaya will not be classified as a PN17 company and it will not be required to regularise its condition.
"Ikhmas Jaya will reassess its condition and announce whether it continues to trigger any of the criteria for PN17 of the Main Market Listing Requirements upon the expiry of 12 months from the date of this announcement," Ikhmas Jaya said.