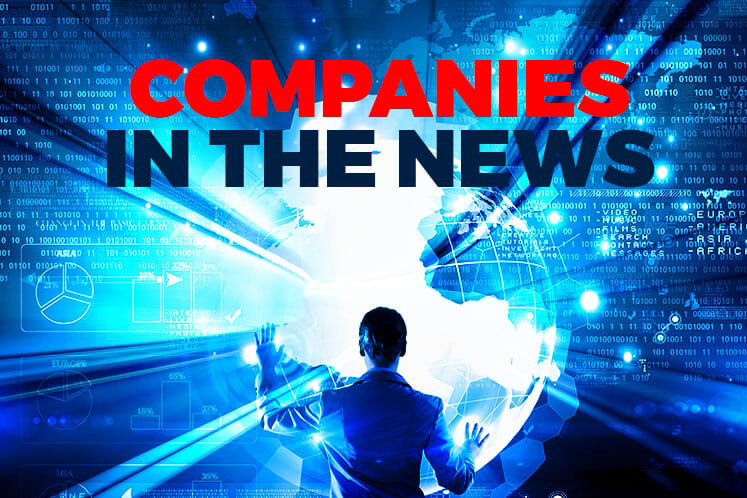 KUALA LUMPUR (July 3): Based on corporate announcements and the news flow today, stocks in focus on Monday (July 6) may include: Ikhmas Jaya Group Bhd, Sino Hua-An International Bhd, Boustead Holdings Bhd, MMAG Holdings Bhd, Dialog Group Bhd, Jerasia Capital Bhd, Anzo Holdings Bhd and Malayan United Industries Bhd (MUI).
Ikhmas Jaya Group Bhd's subsidiary Ikhmas Jaya Sdn Bhd (IJSB) has been slapped with a lawsuit over an unpaid debt of RM2.69 million involving tools and equipment supplied by Choo Seng Hardware Co (Ipoh) Sdn Bhd. Separately, IJSB also received a winding-up petition over an alleged non-payment of RM268,011 arising from an engineering job subcontracted to Yee Loong Engineering Sdn Bhd.
Sino Hua-An International Bhd is acquiring Hong Kong's Internet of things (IoT) firm HK Aerospace for US$35 million (RM150.06 million) to strengthen the former's digital transformation and digital ecosystem solutions. Upon completion of the acquisition, HK Aerospace will become a wholly-owned subsidiary of Sino Hua-An.
Boustead Holdings Bhd's subsidiary Boustead Naval Shipyard Sdn Bhd (BNS) has been served with a winding-up petition over an alleged debt of RM56.04 million. The petition was filed by MTU Services (Malaysia) Sdn Bhd which claimed that BNS is indebted to the former for the equipment supplied and services provided to BNS.
MMAG Holdings Bhd executive chairman Datuk Khan Mohd Akram Khan has resigned from the post, effective today, after disposing of his shareholding in the firm. Two days ago, Khan disposed of his entire indirect interest of 102.01 million shares, representing a 10.08% stake, in the information and communications technology (ICT) firm at 30 sen per share.
Dialog Group Bhd is pumping another RM100 million into its Johor-based Dialog Terminals Langsat facility, which will enable it to store a further 85,000 cubic metres (m3) of clean petroleum products. The plant currently has an operating capacity of 770,000m3, which has been fully leased out.
Jerasia Capital Bhd is venturing into the healthcare industry by using its production lines to produce personal protection equipment (PPE) for both local and export markets. Its units Canteran Apparel Sdn Bhd and Canteran Apparel (Cambodia) Co Ltd have expanded their product portfolios, and are now developing, producing and supplying PPE products that include non-woven isolation gowns, head covers, shoe covers, cloth face coverings and other related PPE garments.
Anzo Holdings Bhd is acquiring assets comprising land, buildings, machineries, equipment and vehicles from Wintrade World Sdn Bhd, for RM55 million in cash, to produce medical and nitrile gloves. The group has entered into a term sheet with Wintrade for the acquisition of the assets in Manjung, Perak.
Malayan United Industries Bhd (MUI) said its unit had agreed to sell a freehold retail space in Penang at below the market value to conclude negotiations quickly given current economic uncertainties. The RM3 million discount was also a gesture of goodwill to the purchaser, which had been a tenant of the property since 2010, the group said in response to a query from Bursa Malaysia on the discounted price.