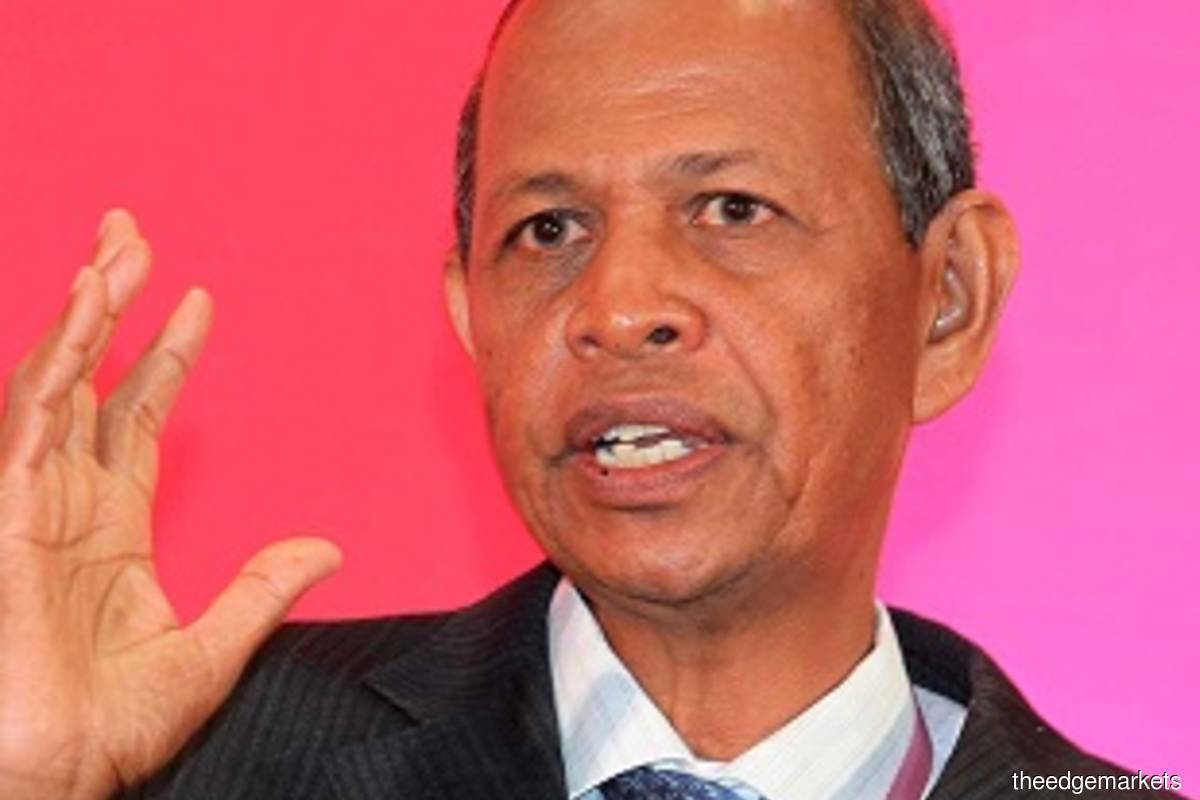 KUALA LUMPUR (July 20): Ikhmas Jaya Group Bhd has appointed Datuk Abdul Majid Ahmad Khan (pix) as its new independent and non-executive chairman, effective immediately.  
Abdul Majid, 74, was a former Malaysian diplomat who joined the Malaysian Diplomatic and Administrative service in 1970. In his 34 years of service, he has served in the Prime Minister's Department, as well as several Malaysian Missions abroad and in a senior position in the Ministry of Foreign Affairs, according to the group's filing with Bursa Malaysia. 
The countries he served as a diplomat were the US, Laos, Vietnam and China. 
Currently, he is the president of the Malaysia-China Friendship Association (PPMC) and exco member of the Malaysia-China Business Council. He has also been chairman of the Malaysian Investment Development Authority (MIDA) since April 2019.  
He is on several boards of companies, namely Zecon Bhd, MGB Bhd and Dutaland Bhd.   
Meanwhile, the group also appointed Datuk Tan Choon Hwa as the independent non-executive deputy chairman of the company, with effect from July 20. 
Tan, 62, is a businessman with 20 years of experience in various industries such as timber mining, hotel resort, housing land development and finance investment holding.  
He is the executive chairman of TCH Resources group, vice president of TA Pay Group and IBG Group, and a director in Wazlian Group. 
He also holds other chairmanships in several associations including president of Malaysia-China Chamber of Commerce (Kelantan branch) and vice president of Malaysia-Guangzhou investment association.  
At present, Tan is an executive director in SMTrack Bhd and independent non-executive director at Ni Hsin Resources Bhd.  
Meanwhile, in two separate filings to the exchange, Ikhmas Jaya, which is involved in engineering and construction services, said its wholly-owned subsidiary Ikhmas Jaya Sdn Bhd (IJSB) has been served winding-up petitions by Lain-U Trading Sdn Bhd and Maha Mentari Sdn Bhd. 
Loss-making Ikhmas Jaya said IJSB owned Lain-U Trading and Maha Mentari money. IJSB owed Lain-U Trading the sum of RM1.18 million for the supply of timber of timber products for IJSB, while it owed Maha Mentari RM134,452.92 for subcontract work provided. 
"IJSB is negotiating with the petitioner for an amicable out of court settlement and the company is in consultation with its solicitors on the appropriate action to be taken on the winding-up petition," said Ikhmas Jaya.  
For the case against Maha Mentari, the case management has been fixed on Sept 22, 2020 and the hearing for the petition has been fixed on Oct 22, 2020. 
There is no significant financial and operational impact on the group for the financial year ending Dec 31, 2020, it added. 
The share price of Ikhmas Jaya finished 0.5 sen or 4.35% higher at 12sen, giving it some market capitalisation of RM70.6 million. Some 48.82 million shares were traded.