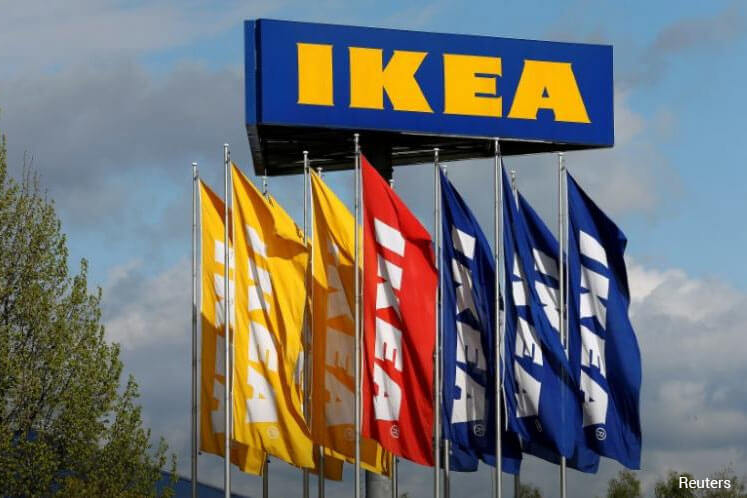 KUALA LUMPUR (Aug 22): The world's largest furniture retailer IKEA is going to invest RM908 million to set up a regional distribution and supply chain centre to serve the Asean market, in Malaysia.
The centre will adopt the structure and technology of IKEA's biggest regional distribution centre in Germany and will be among its top 10 largest regional distribution centres globally, according to the Malaysian Investment Development Authority (MIDA) in a statement today.
It will manage an inventory of some 9,500 stock keeping units (SKUs), worth RM6.6 billion annually, MIDA said. 
The new 100,000m2 specialised warehouse will serve IKEA's 12 retail stores in Asean, which IKEA is looking to raise to 20 stores by 2026. 
"The project, which resulted from continuous engagements and facilitation by MIDA, represents a significant milestone for both IKEA and Malaysia," said Minister of International Trade and Industry (MITI) Datuk Seri Mustapa Mohamed on congratulating IKEA. 
"IKEA's decision of selecting our country as a base to support retailers in Malaysia, Singapore, Thailand, Indonesia, Vietnam, Philippines and India, underscores the strategic fit of this country in supporting IKEA's overall growth strategy in the ASEAN region," Mustapa Mohamed added. 
Meanwhile, MIDA said the government has been encouraging large local conglomerates and multinational corporates to set up their regional establishment in Malaysia, through various business models, including the Principal Hub (PH) scheme that allows companies to centralise their global activities, such as procurement and distribution. 
Since May 2015, MIDA has approved 26 PH projects. "Over the next 10 years, these projects are poised to contribute RM16.8 billion in business spending, utilise local ancillary services worth RM2.2 billion and generate more than 1,800 high value jobs for Malaysians," MIDA said.
Among companies that have been accorded with the PH scheme include Honeywell, Super Group, Avago Technologies, Lotte Chemical Titan, Daikin and Sharp, the statement added.