This article first appeared in The Edge Financial Daily, on August 30, 2018.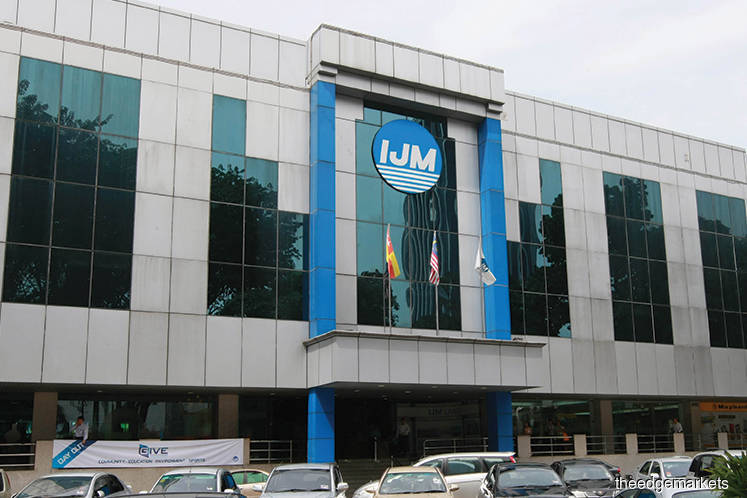 IJM Corp Bhd
(Aug 29, RM1.90)
Maintain buy with a lower target price (TP) of RM2.45: IJM Corp Bhd's financial results for the first financial quarter ended June 30, 2019 (1QFY19) were below expectations mainly due to an unrealised foreign exchange (forex) loss of RM71 million, which came as a surprise.
Its 1QFY19 net profit of RM63 million (-48% year-on-year [y-o-y]) comprised 12% to 13% of consensus and our previous FY18 forecasts of RM518 million and RM488 million respectively.
Core net profit declined 15% y-o-y to RM122 million for the quarter, which was in line with our expectations, comprising 25% of our previous FY18 forecast. Revenue declined 1% y-o-y to RM1.44 billion for the quarter, but represented a 3% rebound quarter-on-quarter (q-o-q), mainly driven by higher property development revenue.
Group profit before tax (PBT) plunged 45% y-o-y to RM103 million for 1QFY19 due to lower construction (-29% y-o-y), industry (-41% y-o-y) and infrastructure (-89% y-o-y) earnings, while its plantation arm contributed a loss of RM26 million.
Although construction revenue only declined 1% y-o-y, PBT was lower mainly due to unrealised forex losses. Similarly, its plantation arm was also hit by unrealised forex losses on US dollar-denominated borrowings, while crude palm oil selling prices were also lower.
Its property arm was the star performer as PBT jumped 87% y-o-y and 94% q-o-q to RM45 million for 1QFY19 (it was the highest contributor at 44% of group PBT), driven by higher revenue (+14% y-o-y) and a better PBT margin of 13.4% for 1QFY19, compared with 8.2% for 1QFY18 and 7.4% for 4QFY18.
IJM's high remaining order book of RM8.8 billion and unbilled sales of RM2 billion will support construction and property earnings for FY19 to FY21. We expect higher fresh fruit bunch production to drive a plantation earnings turnaround in subsequent quarters.
We have trimmed our core earnings per share forecasts by 1%-2% for FY19-FY21 to reflect lower plantation contributions. We reiterate our "buy" call with a lower 12-month TP of RM2.45 from RM2.54, based on a 10% discount to revalued net asset value (RNAV).
We have revised down our RNAV per share estimate to RM2.73 from RM2.82 to reflect lower plantation valuation. IJM remains our top large-cap sector "buy". Key downside risks include slower property sales and government policy risk to its toll road concessions. — Affin Hwang Capital, Aug 29