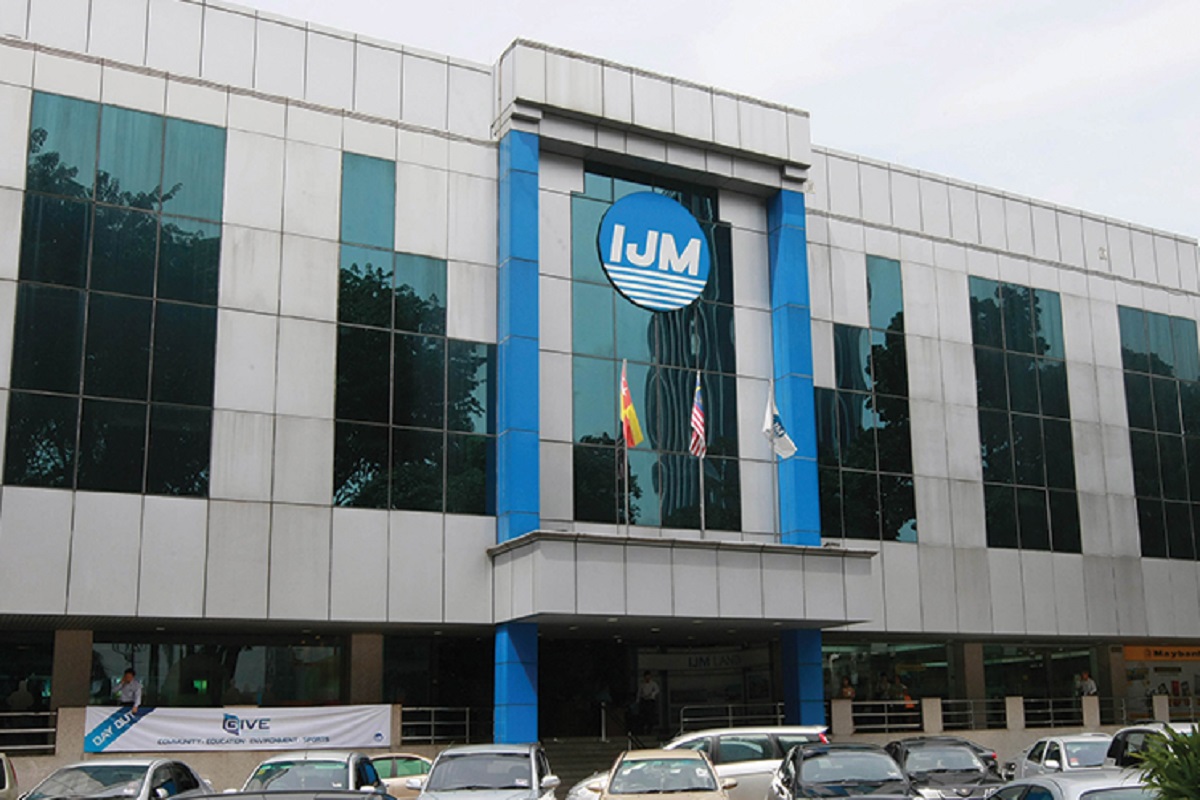 KUALA LUMPUR (July 28): Diversified group IJM Corp Bhd plans to distribute a potential special cash dividend of 15 sen per share or RM542 million to its shareholders after completion of its entire 56.2% stake sale in IJM Plantations Bhd to Kuala Lumpur Kepong Bhd (KLK) for RM1.53 billion.
In a bourse filing today, IJM said it will allocate RM542 million for the special dividend within the next 24 months following the disposal of the plantation arm, which translates into an indicative dividend of 15 sen per share based on 3.61 billion IJM shares (excluding treasury shares) as at June 30.  
"The quantum of the final special dividend is subject to our board's final deliberation taking into consideration, inter-alia, our group's future plans and the number of outstanding shares in our company as at the entitlement date, of which the relevant announcement(s) will be made in due course," said IJM in a circular to shareholders today.
On top of allocating the special cash dividend, IJM said it plans to utilise the proceeds to undertake share buy-back activities for capital management purposes. In total, RM800 million was allocated for capital management activities.
Meanwhile, it has earmarked RM430 million of the proceeds to be used for future investment opportunities and capital expenditure in existing business.
Another 300 million will be used for working capital and the remaining RM4 million to defray expenses in relation to the proposed disposal.
Meanwhile, independent adviser Mercury Securities has advised IJM Plantations' minority shareholders to accept KLK's takeover offer to buy the 56.2% stake in IJM Plantations, deeming the deal as "fair and reasonable".
Mercury Securities said the effective disposal price of RM3.20 (being the aggregate disposal consideration of RM3.10 and interim dividend of 10 sen) was fair because it represented a premium of RM1 or 45.45% over the last traded market price of IJM Plantations on the last trading date (LTD) as at June 4, 2021.
It also represents a premium of between RM1.0874 (51.47%) and RM1.3153 (69.79%) over the five-day, one-month, three-month, six-month and one-year volume-weighted average market price (VWAP) up to the LTD.
Mercury Securities said from the price-to-book ratio perspective, the disposal price was valued at 1.96 times. The ratio is higher than comparable companies at the ranges of 0.82 times to 1.04 times.
It said the offer is reasonable as IJM Plantations shares are illiquid with a simple average monthly trading volume over free float for the past 12 months up to May of 1.43%. This was lower than the monthly trading volume-to-free float of the Kuala Lumpur Plantation Index of 15.9% over the same period.  
Mercury Securities concluded that based on the information available, the stake disposal in IJM Plantations is fair and reasonable and is not detrimental to the interests of the non-interested shareholders of IJM Plantations.
"Accordingly, we recommend that you vote in favour of the ordinary resolution to give effect to the proposed disposal to be tabled at the forthcoming annual general meeting," it added.  
At noon break, shares in IJM closed unchanged at RM1.83 per share, valuing it at RM6.67 billion. IJM Plantations shares were also unchanged at RM3.01, bringing a market capitalisation of RM2.65 billion. KLK shares were down 26 sen or 1.34% at RM19.14, for a market value of RM20.69 billion.