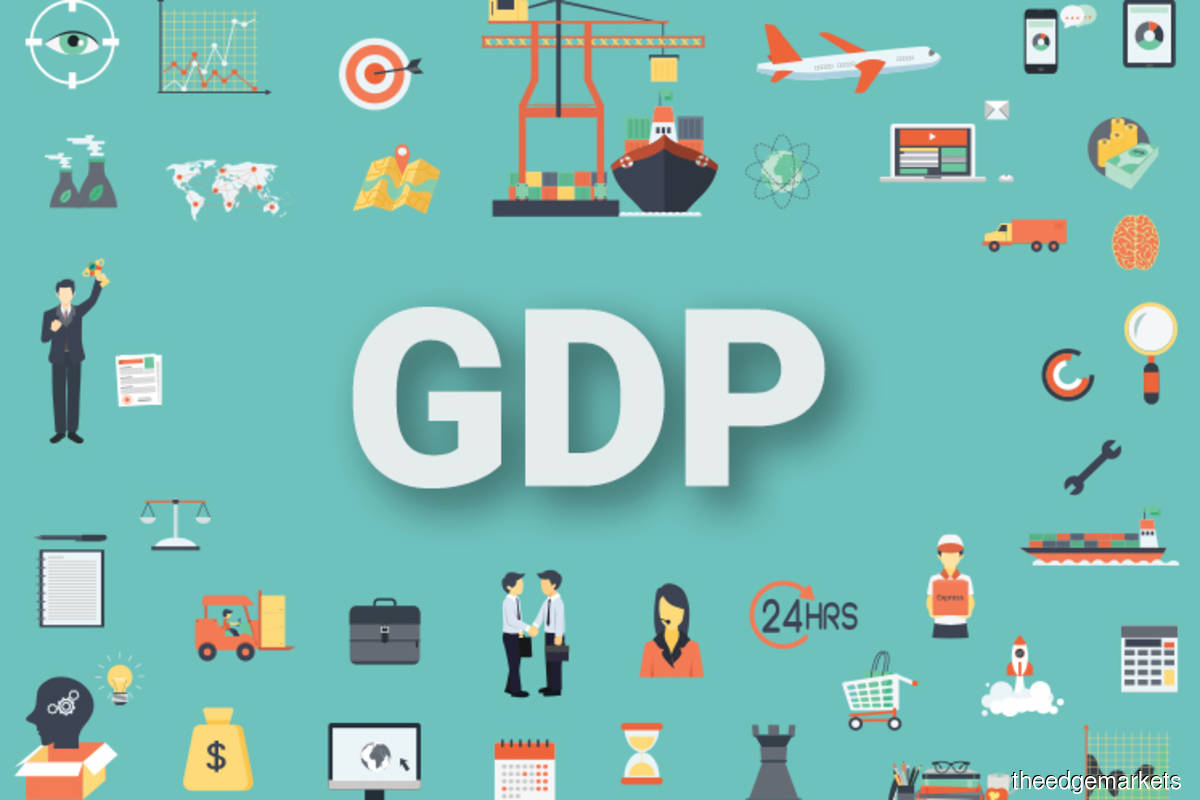 KUALA LUMPUR (Oct 22): After a 3.4% decline in 2020, world real gross domestic product (GDP) is projected to increase 5.5% in 2021 and 4.3% in 2022, led by recoveries in consumer spending and business investment, according to IHS Markit.
In the IHS Markit World Flash — October 2021, it said its forecasts had been revised down by 0.1 percentage point for 2021 and 0.2 percentage point for 2022, reflecting a weaker outlook for North America, Western Europe, mainland China and Japan.
IHS Markit global economics executive director Sara Johnson said global growth will settle to 3.4% in 2023 and 3.2% in 2024 as pent-up demand is satisfied, major economies reach full employment, and fiscal and monetary policies are tightened.
Johnson said with some critical supply shortages and shipping bottlenecks persisting well into 2022, inflation pressure will remain elevated for several months and subside more gradually than previously expected.
She said global consumer price inflation is projected to pick up from 2.2% in 2020 to 3.7% this year, its highest rate since a 5% advance in 2008.
"As agricultural and industrial commodity prices retreat, consumer price inflation will ease to 3.2% in 2022 and 2.7% in 2023 and 2024.
"Our inflation forecasts were revised up this month by 0.1 percentage point for this year and 0.3 percentage point for 2022," she said.
Johnson said IHS Markit economists estimated that real GDP contracted quarter-on-quarter during the third quarter in Australia, Indonesia, Malaysia, the Philippines, Thailand and Vietnam.
She said with new Covid-19 cases diving from recent peaks, helped by rapidly rising vaccination rates, Asia-Pacific is poised for a strong rebound in late 2021 and early 2022.
A recovery in manufacturing production will help to gradually ease global supply chain disruptions. After a 1% decline in 2020, the region's real GDP is projected to increase 6% in 2021 and 4.8% in 2022, she said.
Johnson said pandemic-related supply shortages, shipping delays and the first storm of the energy transition are driving up prices and constraining global economic growth.
She said some of these disruptions will persist through 2022.
"Investment in new capacity is a medium- or long-term solution to supply shortages, but in the near term cooling of demand growth will be necessary to bring markets into balance.
"With inflation continuing to surprise on the upside, global economic expansion will proceed at a diminishing pace in 2022 and 2023," she said.