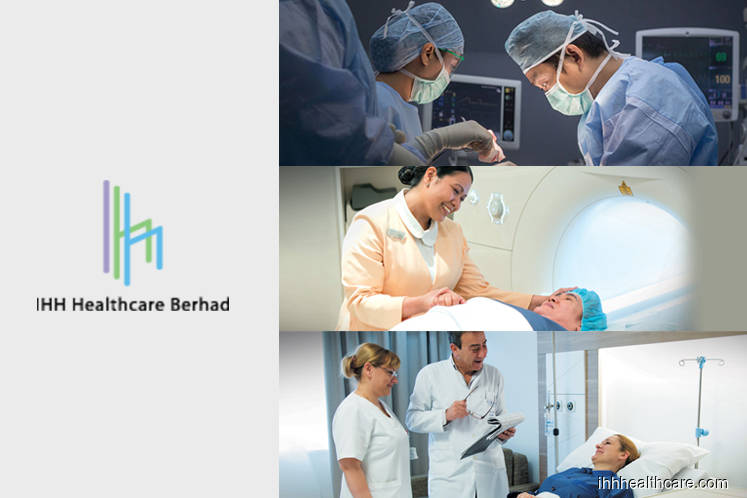 KUALA LUMPUR (April 16): IHH Healthcare Bhd said today the board of directors of India's Fortis Healthcare Ltd has indicated its inability to engage with IHH regarding a takeover offer.
"(That's because) Fortis has entered into binding agreements with Manipal Health Enterprises Pte Ltd, Manipal Global Health Services and TPG Asia," said IHH in a filing with Bursa Malaysia today.
IHH also confirmed that it had on April 11 issued a strictly non-binding letter to the board of Fortis, expressing IHH's interest to participate in Fortis and its affiliates in a suitable manner.
"At this juncture, IHH has not entered into any discussions, negotiations or transactions," it said, adding that the group will make appropriate announcement to Bursa should there be any further material development on this matter.
IHH also advised shareholders of the group to exercise caution and seek appropriate independent advice when dealing in its shares.
In the letter, IHH had written to Fortis to communicate its "strong interest of participation" in Fortis and its affiliates, offering a bid of up to 160 rupees per share in Fortis, despite knowing Fortis' prospects appear "uncertain".
IHH said it could be Fortis' "best suited partner" in order for the company to tide through the current crisis in which Fortis had landed in, including regulatory investigations, lack of liquidity and capital, tepid operational performance, inability to access funds, as well as other litigation matters.
It also said its offer could be a better alternative to Manipal Healthcare Enterprises and TPG Capital's implementation agreement, which has been a complex and prolonged transaction.
According to Reuters, the share offer of IHH topped the 155 rupees offer from Manipal Healthcare Enterprises.
"We have set out a summary of key issues which pose significant challenges to the company and need to be swiftly addressed.
"As part of our proposal, IHH will work with the board and the management of the company to identify optimal financing solutions to enable the company to fulfil its commitments during this challenging phase and stay afloat," the letter read.
Shares in IHH have been trading between steadily above the RM6-mark most of this month and rose to close at RM6.12 on Friday (April 13). It shed as much as four sen or 0.65% to RM6.08 today, valuing it at a market capitalisation of RM50.10 billion.
The group advised its shareholders or investors to "exercise caution and seek appropriate independent advice" when dealing in its shares.