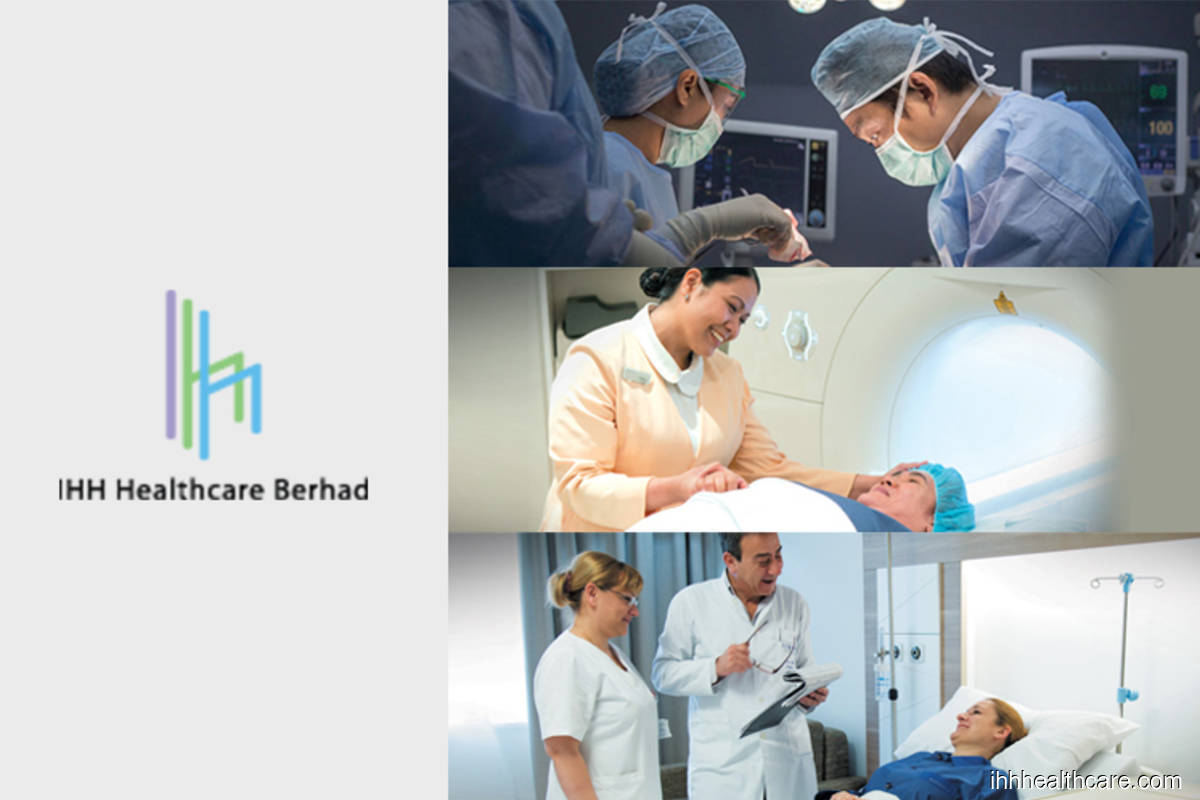 KUALA LUMPUR (April 25): IHH Healthcare Bhd said its unit Fortis Healthcare Ltd has received a final order from the Indian regulators to recover 397.12 crore rupees (RM225 million) with interest, which is said to be diverted from the Fortis group for the benefit of its former controlling shareholders.
IHH said the Securities and Exchange Board of India (SEBI) also imposed a penalty of one crore rupees (RM567,000) and 50 lakh rupees (RM284,000) on Fortis and its wholly-owned unit Fortis Hospitals Ltd, respectively.
This follows an investigation by SEBI from 2018 on the diversion of funds from the Fortis group and misrepresentation in the group's financial statements for the year ended March 31, 2018.
The amount stated in the final order is to be recovered from RHC Holdings Pvt Ltd, Malvinder Mohan Singh, Shivinder Mohan Singh, Malav Holdings Pvt Ltd and Shivi Holdings Pvt Ltd (collectively referred to as the erstwhile promoter group noticees).
Brothers Malvinder and Shivinder are the founders of the Fortis group, but lost control in 2017-2018 amid allegations that they siphoned funds from the healthcare group.
As their shareholdings fell from nearly 25% at end-December 2017 to just under 1% in July 2018, IHH won the bid for control over the cash-strapped hospital chain with a subscription of a 31.1% interest in Fortis for US$1.1 billion (RM4.64 billion). An open offer by IHH to acquire another 26% stake was halted amid a stay order by the Supreme Court in India.  
IHH said Fortis is evaluating the final order "in detail" in consultation with its legal advisors.
"As per the directions from SEBI, Fortis Group has taken steps to recover dues from the erstwhile promoter group noticees and various other entities.
"These include initiating civil actions against these entities demanding recovery of the outstanding amounts together with interest, and to secure repayment of the outstanding amounts on the assets of these entities," IHH said.
"The final order shall have no material effect on the earnings, net assets or gearing of IHH for the financial year ending Dec 31, 2022," it added.
Shares of IHH fell five sen or 0.76% to close at RM6.56 on Monday (April 25), giving the healthcare group a market capitalisation of RM57.75 billion.