This article first appeared in The Edge Financial Daily, on August 1, 2019.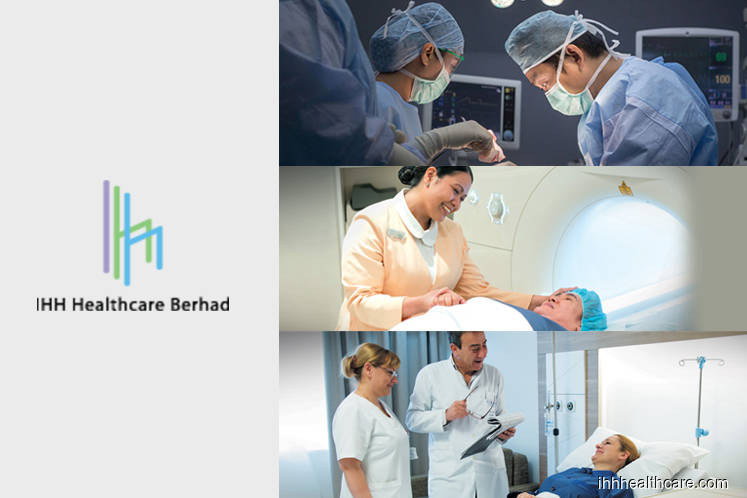 NEW DELHI: IHH Healthcare Bhd's 31.17% stake buy into India's Fortis Healthcare Ltd has come under the limelight mainly due to the latter's internal issues, but the once financially distressed hospital chain has shown a positive turnaround and should see better results moving forward.
IHH group head of strategic planning and business development Dr Chan Boon Kheng said Fortis — now with IHH's capital infusion, a strengthened balance sheet and credit rating after completing its key initiatives — will show an improved cash flow and profitability in a "very quick manner".
"In the past few years, [Fortis'] operational performance has not been good. Revenue was down and they have not been able to control costs very well and that had an impact on earnings.
"But we have seen a significant improvement in Fortis' financials, as seen in its fourth quarter results — this is due to a very disciplined execution of [our initiatives]. Going forward, we will be able to see better results," said Chan, also sitting on Fortis' board as a non-executive director.
Fortis showed signs of revival when it reported a net profit of 151.19 crore rupees for the quarter ended March 31, 2019, against a net loss of 914.32 crore rupees in the corresponding quarter a year ago. Revenue increased to 1,184.15 crore rupees from Rs 1,086.38 crore rupees in the year-ago quarter.
The management believes its profitability going forward will be well taken care of with a rationalised organisational structure and synergies within the group, in addition to an expected rise in occupancy numbers within its existing hospitals from 66% currently.
Chan, who spearheaded the acquisition, was speaking to the Malaysian media, alongside Fortis Healthcare chief executive officer and managing director Dr Ashutosh Raghuvanshi, at the Indian hospital chain's headquarters in Gurgaon near here.
He said value creation from both parties' synergies will be a key focus of the IHH-Fortis partnership ahead.
Raghuvanshi pointed out this could mean synergies in areas such as information technology infrastructure and services, supply chain and procurement, amid India's growing private healthcare sector.
"The private healthcare system is not a substitute but a complement to the public healthcare system here.
"India is one of the fastest growing middle-class economies [in the world] and the middle-class [here] has the aspiration to access [healthcare] at a better level, hence the private healthcare [sector] continues to grow," he said.
Raghuvanshi said while India is a price-sensitive market, prices have been highly competitive compared with those of other markets, which could be attributed to a lower cost and a higher productivity.
"India does provide, in general, an economic advantage for international patients, with Delhi being strategically located on short flights from many countries lacking good facilities," he added.
As such, Fortis — owning 38 healthcare facilities with some 4,000 operational beds across 14 states in India — expects medical tourism, currently contributing about 11% to its revenue, to remain one of its growth areas.
Fortis is now IHH's third-largest revenue contributor and fourth-largest contributor to its earnings before interest, taxes, depreciation and amortisation. Its first quarter results are due for release in two weeks.
On IHH's mandatory open offer for an additional 26% stake in Fortis, ordered to be maintained as a status quo since last December, Chan said it is business as usual while the group awaits the Indian Supreme Court's ruling.
"We are hopeful that it should resolve in the near future ... Meanwhile, as a business, the important thing is our patients continue to come and we continue to deliver quality care," he said, adding that there are minimal differences to IHH as its position as Fortis' single largest shareholder will not be affected.