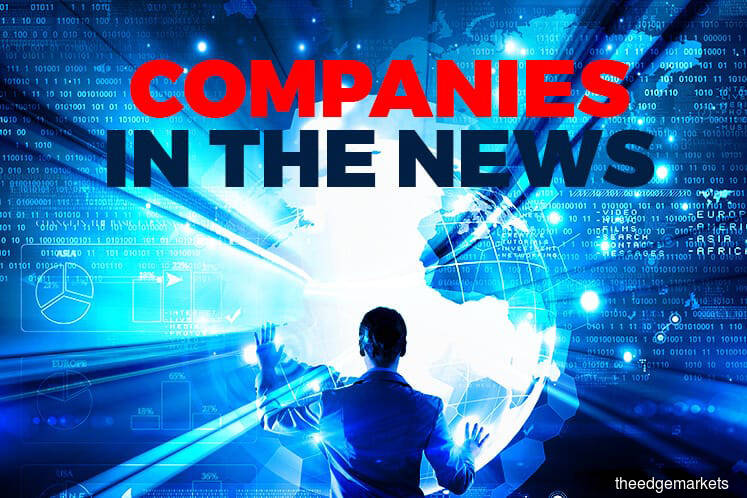 KUALA LUMPUR (July 13): Based on corporate announcements and news flow today, companies in focus on Monday (July 16) may include: IHH Healthcare, JAKS Resources, Star Media Group, Bintai Kinden and DiGi.Com.
IHH Healthcare Bhd has entered into a share subscription agreement (SSA) with Fortis Healthcare Ltd for the subscription of 235.29 million new Fortis shares or about 31.1% of the total voting equity share capital of Fortis for 4,000 crore rupees (RM2.35 billion) at a share price of 170 rupees (RM9.98) per share.
The agreement was entered into by Northern TK Venture Pte Ltd, an indirect wholly-owned subsidiary of IHH and a direct wholly-owned subsidiary of Parkway Pantai Ltd.
Pursuant to the board resolution dated July 13, 2018 passed by Fortis' board of directors approving the proposed subscription and execution of the Fortis SSA, IHH has also announced an open offer to Fortis shareholders to acquire up to 197.03 million of Fortis shares, representing about 26% of the expanded voting share capital.
The offer price per share for the Fortis open offer is made at a price of not less than 170 rupees or such higher price as required under the Securities and Exchange Board of India Regulations.
JAKS Resources Bhd is appealing the High Court's decision ordering the release of a RM50 million bank guarantee to Star Media Group Bhd.
JAKS said it filed the appeal at the Court of Appeal today.
The group also filed applications for a stay of execution on the High Court order and an injunction to restrain the two issuing financial institutions of the bank guarantee from releasing the proceeds to Star Media.
Meanwhile, Star Media confirmed that it had been served with the notices of appeal by JAKS and the applications for stay of execution and the injunction.
"The company was advised by its solicitors that the High Court's order directing both the banks to pay the bank guarantees to the company within five working days from July 12, 2018 is in effect until such further order of the High Court itself to stay its own order or an injunction is obtained to prevent the banks from releasing the bank guarantees," Star Media said in its filing.
Bintai Kinden Corp Bhd has secured a RM50.48 million contract from Tenaga Nasional Bhd to build a new GIS switching station in Selangor.
Bintai Kinden said it received the contract via its wholly-owned unit Kejuruteraan Bintai Kindenko Sdn Bhd, which has been appointed as contractor for the construction of the 132kV station.
Higher postpaid subscriber mix, better quality prepaid base and good traction on new digital innovations boosted DiGi.Com Bhd's net profit to RM384.34 million — some 7% more than a year ago — in the second quarter ended June 30, 2018.
Earnings per share rose to 4.94 sen from 4.62 sen previously. Revenue in the quarter was 4% higher to RM1.62 billion from RM1.55 billion a year ago.
The group has announced a second interim dividend of 4.9 sen per share, payable on Sept 28.
DiGi said its service revenue grew 2.1% y-o-y to RM1.48 billion in the quarter, anchored by solid postpaid and internet revenue growth.
Internet revenue increased 26.4% y-o-y to RM805 million on the back of an 8.8 million active internet subscriber base, each using an average 8.2GB of data a month.
Postpaid revenue grew 15.5% y-o-y to RM619 million, while prepaid revenue slipped 5.7% y-o-y to RM865 million, with yearly and sequential decline narrowing due to stronger prepaid internet revenue, the statement added.