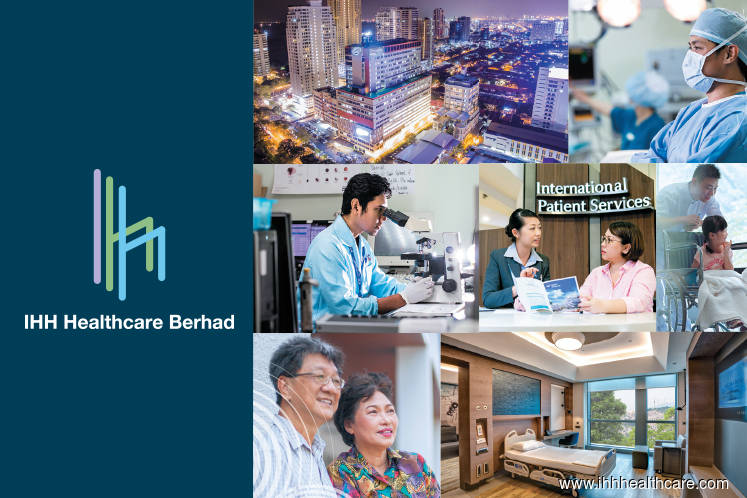 KUALA LUMPUR (July 23): An independent non-executive director of IHH Healthcare Bhd had voiced dissent over the group's planned acquisition of a controlling stake in India's Fortis Healthcare, according to India's Economic Times.
IHH is acquiring a 31.1% stake in Fortis at 170 Indian rupees per share for a total consideration of 40 billion Indian rupees (about RM2.35 billion), through a preferential allotment and a mandatory open offer for up to 26% voting share capital of the company. Subsequently, IHH will make a mandatory open offer for up to 26% interest in Fortis Malar Hospitals Ltd, as required under the Indian Takeover Code.
In a report today, the Economic Times said Rossana Annizah Ahmad Rashid, an independent director on the 11-member board, made her dissent official in the meeting that approved the deal.
The report added that Rossana's view is important, as she is also chairman of the audit and risk management committee and a member of the nomination and remuneration committee of the board.
The report said: She "was not comfortable with the structure of the proposals after taking into consideration the risk factors related to the proposals and the qualified opinion issued by Fortis' external auditors, Deloitte Haskins and Sells LLP, in the audited financial statements of Fortis for the year ended March 31".
The Economic Times also quoted an IHH spokesperson as saying that the IHH board evaluated various factors to ensure a fair decision.
"One director concluded with a differing viewpoint," the person said.
"The final decision was taken by majority, as per regulations, and the dissent was taken on record. As we understand, there is no connection between the view taken by an individual director of IHH and the forthcoming EGM (extraordinary general meeting) of Fortis, as referred to by you."
Shareholders of Fortis are to vote on the transaction on Aug 13. 
At midday break, IHH rose 1.17% or 7 sen to RM6.07, with 873,800 shares done.