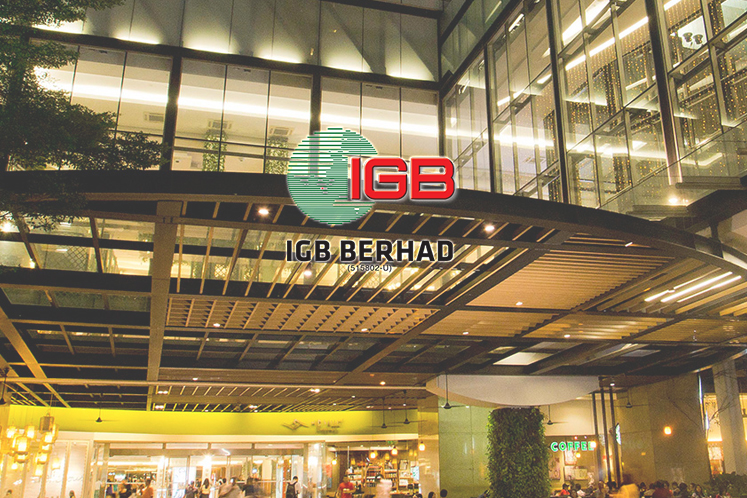 KUALA LUMPUR (June 11): IGB Bhd announced today that its proposed commercial real estate investment trust (REIT) will be established by the end of this year, with the group set to raise up to RM1.23 billion through the disposal of 10 properties to the trust.
The group said the IGB Commercial REIT, comprising 2.31 billion units, will be listed on the Main Market of Bursa Malaysia after an initial public offer (IPO).
In a filing with the exchange, IGB said the management is currently evaluating the options for the optimal use of the proceeds, which may include potential investments or repayment of borrowings.
IGB said it will dispose of the 10 properties for a total consideration of RM3.15 billion, which would be satisfied via the issuance of 2.31 billion undivided interest in the new REIT, as well as cash balance.
The 10 properties comprise seven in Mid-Valley city, namely Menara IGB, Centrepoint South, Centrepoint North, Boulevard properties, Gardens South Tower, Gardens North Tower and Southpoint properties.
The remaining three properties are Menara Tan & Tan, G-Tower and Hampshire Place, all located in Kuala Lumpur.
IGB is proposing to offer up to 1.23 billion units under the IPO, of which 945 million units are open to selected shareholders of IGB and another 282 million units to institutional and other selected investors.
Of these 945 million units, IGB is proposing a restricted offer for sale (ROFS) of up to 378 million units to the entitled shareholders on the basis of 2 ROFS units for every five ordinary shares in IGB.
It is also proposing a distribution-in-specie (DIS) of up to  567 million units to be distributed only to the entitled shareholders who are successful in the subscription of their entitlements to the ROFS units on the basis of three DIS units for every two ROFS units subscribed.
IGB REIT Management Sdn Bhd, an indirect wholly-owned subsidiary of IGB, is the proposed management company for the new REIT, while MTrustee Bhd is the proposed trustee.
"Barring any unforeseen circumstances and subject to all requisite approvals being obtained, the proposed REIT establishment and listing is expected to be completed by the fourth quarter of 2020," it said.
IGB first announced its plan to establish a new trust in November 2019. It said the exercise will allow IGB to unlock the value of its commercial property portfolio.
Shares of IGB ended 15 sen or 5.26% lower at RM2.70, for a market value of RM2.36 billion.