This article first appeared in Forum, The Edge Malaysia Weekly, on November 22, 2021 - November 28, 2021.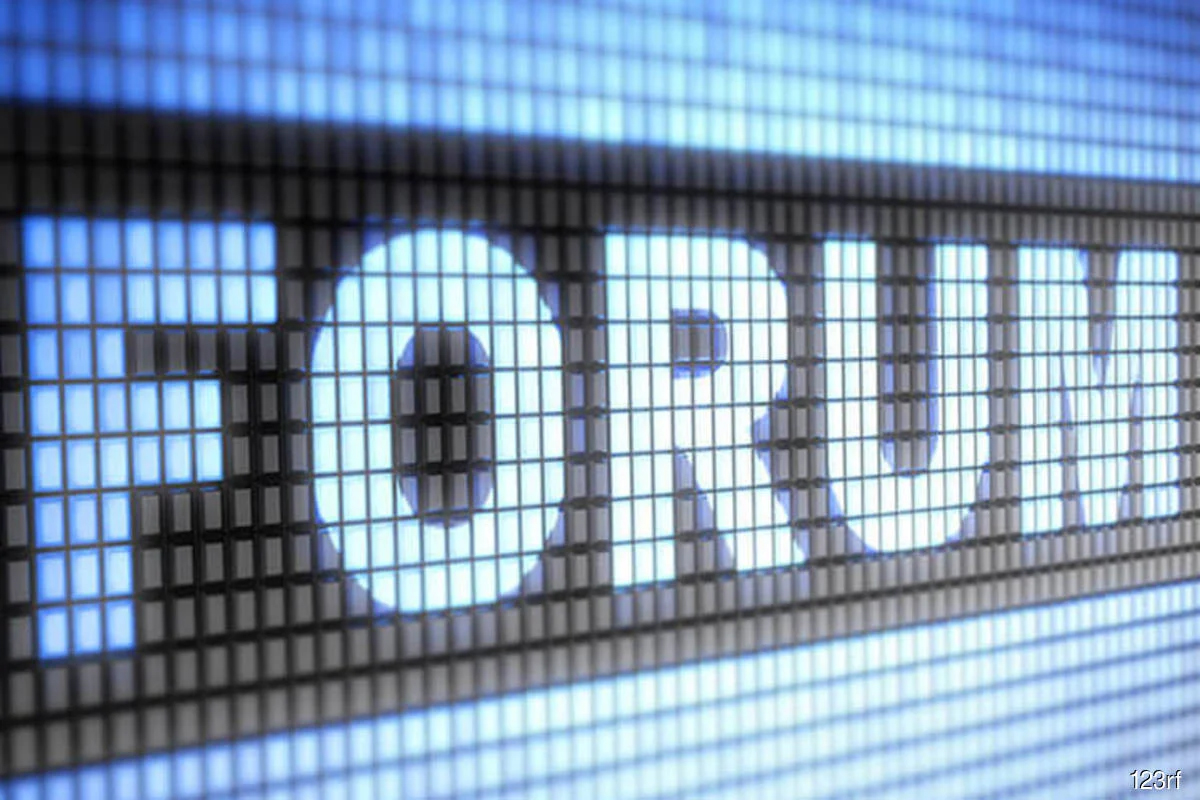 While not as prominently spotlighted as the national economic stimulus package, zakat institutions were among the first to provide aid and support for the needy, particularly among the Muslim community, during the pandemic.
The expansion of social assistance is among the major public policy responses to the huge economic disruption caused by Covid-19. In this connection, we have reviewed how the zakat institutions have helped mitigate the impact of the pandemic. Our study shows that zakat institutions are a promising medium for financing social objectives and deserve to be given more attention for this purpose. Moreover, as outlined in the 12th Malaysia Plan, zakat and waqf are also to be further mobilised as a source of public funding. A National Waqf Master Plan will be formulated to further improve the governance of waqf resources to fund socioeconomic development programmes.
The implementation of the Movement Control Order has critically affected economic activities, especially for those who rely on daily wages and income. The negative impact on the economy has directly affected people's quality of life, leading to an increase in poverty. Zakat institutions have quickly stepped in as an alternative source of assistance on top of government support to mitigate the negative effects of Covid-19 on the public through zakat and waqf.
As at May 4, 2020, during the pandemic, zakat institutions had distributed RM171.92 million through the 14 independent state zakat institutions in Malaysia. The assistance and amount given out varies among states. This assistance is separate from the National Covid-19 relief fund known as Bantuan Khas Covid-19 (BKC), which has allocated RM4.6 billion to be distributed in phases to the hardcore poor, B40 (bottom 40% income group) and affected individuals in the M40 (middle 40%) categories. Although the contribution from zakat seems small in comparison to the national Covid-19 Fund, many thousands have benefited from the assistance nationwide.
Zakat is an important form of mandated charity under Islam, whereas waqf is a form of endowment given on a voluntary basis to fund services for the community. The wealth collected through these donations is redistributed to the community especially to "the poor and the needy'' (asnaf). Both zakat and waqf funds are centrally managed by their respective zakat institutions. Zakat is directly managed by the State Islamic Religion Councils (SIRCs), or the Majlis, whereas waqf is managed by the BaitulMal, which is under the administration of the Majlis.
To ameliorate the impact of the pandemic, zakat institutions across the nation have launched various initiatives and programmes. They have also provided monetary and material assistance to groups outside the increasing number of asnaf to include a broader target group. The five main focus points of the zakat institutions during the pandemic are asnaf, individuals who have lost their income, frontliners and hospital staff, students and Covid-19 task forces as well as mosques and prayer halls.
Aside from the usual monthly zakat payments to registered asnaf, the Majlis Agama Islam Wilayah Persekutuan (MAIWP) and Majlis Agama Islam dan Adat Melayu (MAIDAM) of Terengganu have also advanced zakat payments to affected people. Zakat institutions are also working in cooperation with state governments and private groups to provide aid through sponsorship of medical appliances, equipment and essentials for hospitals and the public. In addition, MAIDAM Terengganu had formed an on-call zakat team to respond immediately to the problems faced by the asnaf. It is notable that zakat institutions nationwide have gone beyond discourse to take action on the challenging health and economic climate arising from the pandemic.
Although most zakat institutions have made commendable efforts to provide aid, some have gone the extra mile. Majlis Agama Islam Perak (MAIPk) has provided assistance that is inclusive of all the five abovementioned target groups, making it one of the more comprehensive assistance packages among zakat institutions. MAIPk's initiatives extend not only to the asnaf but includes subsidies for medical equipment and treatment for Covid-19, support for frontliners and volunteers, and an allocation to support small traders. Drawing on a population of around 2½ million, MAIPk has been thorough in ensuring that funds and assistance are available to a variety of affected groups, making a total contribution of RM14.35 million.
As at May 2020, MAIWP's zakat distribution was the highest among zakat institutions — almost RM35 million in zakat funds were used to support the Ministry of Health to break the chain of Covid-19 and ease the burden of the public. This was disclosed in a case study on "The Role of Zakat Institutions in Facing Covid-19" at the International Conference of Zakat held in October 2020. MAIWP has provided special aid for homeless centres and utilised mosques and prayer halls as distribution points in neighbourhoods. This ensures that the assistance is distributed efficiently throughout the affected community. Compared to other state zakat institutions, MAIWP and MAIPk have come up with holistic social programmes that are effective in providing a safety net for the affected.
However, people often fail to recognise zakat as a potential source of financial assistance and overlook their role in society. The discussion of zakat is usually focused on the failure of zakat institutions to manage zakat funds. Zakat institutions have moved away from the traditional practice of providing assistance to become more inclusive and easily accessed. Some of the well-known zakat institutions such as MAIWP, Lembaga Zakat Selangor and MAIPk have even corporatised their zakat function to improve its efficiency and to increase outreach.
Zakat institutions have a lot of reserves that have not been fully utilised despite an increase in zakat collections, owing to snags in the distribution of zakat funds. One issue is that zakat fund collections are concentrated in certain states, such as MAIWP in Kuala Lumpur and Lembaga Zakat Selangor. As you need to be a resident to qualify to be a recipient of state zakat, residents of states with smaller zakat collections may be unable to receive sufficient aid. Furthermore, zakat and national safety net programmes (for example, those under the Social Welfare Department) work independently, having separate databases and delivery channels. The lack of coordination between zakat institutions and national safety net programmes results in fewer benefits being available to those in states with low zakat collections.
Improving zakat institutions' governance may create a solid social protection system that addresses existing gaps in the social safety net. Identifying these gaps and working to expand the facilities of the institution will improve the efficiency and efficacy of fund distribution within the large Muslim community in Malaysia. Optimising zakat governance is essential for realising the potential role of zakat. Millions of zakat payers contribute their zakat through zakat institutions. Obtaining their trust is very important in the governance of zakat funds.
Adopting good practices and reviewing current practices will allow zakat institutions to become reliable institutions that provide strong social protection for Muslims. Zakat institutions that adopt good governance will build the trust of zakat payers and non-zakat payers. This will improve the asnaf's economic standing and welfare that would have a beneficial effect on the country's economy. Furthermore, the presence of strong zakat institutions in each state would help create a resilient economy. Herein lies the future of zakat and zakat institutions.
A large number of people affected by the pandemic have benefited from the assistance given out by zakat institutions. Although these initiatives are seen as only short-term solutions, it is undeniable that they contribute greatly in easing the burden of those affected and in providing support for the frontliners, who are tirelessly combating the Covid-19 outbreak. People whose incomes have been affected by the pandemic have been sustained through the distribution of aid. It can be said that, in some ways, zakat institutions can provide some relief that has improved the people's quality of life and that they may become a prominent national source of public funding.
---
Iman Qistina and Ivy Sim are research interns at the Institute for Democracy and Economic Affairs (IDEAS)