This article first appeared in Forum, The Edge Malaysia Weekly, on May 27, 2019 - June 02, 2019.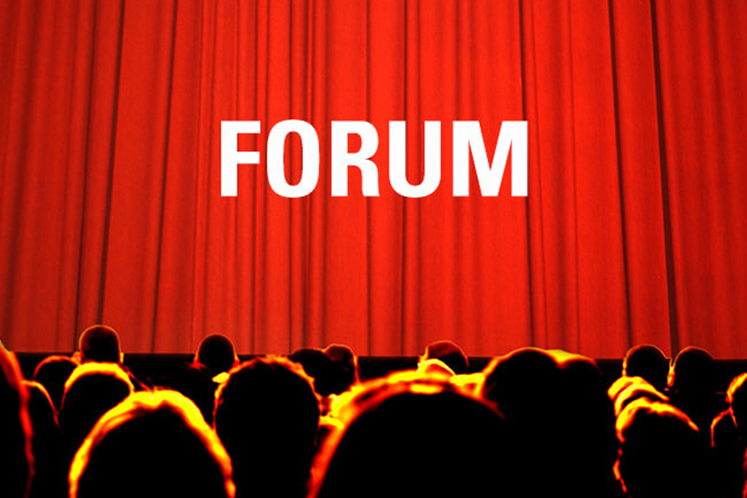 Mental health problems are a global burden affecting all aspects of a person's health, which in turn affects economic and social progress worldwide. Mental health has, unfortunately, been widely neglected in most countries, particularly due to the lack of understanding of its causes and implications. The mental health care system in Malaysia is still very much in its infancy. Access to treatment is hampered by often exorbitant costs and the unfortunate social stigma attached to it.
Under promise No 9 of the Pakatan Harapan government's manifesto, they have pledged to "channel more resources to mental health care". However, despite an increase in discussions among a handful of politicians in the last year, few concrete actions have been implemented. Further examination of the 2019 federal budget shows that the allocation for psychiatry and mental health under the Ministry of Health was decreased by roughly RM8 million.
On May 14, a 16-year-old girl's suicide following a social media poll asking her followers to vote whether she should choose to live (L) or die (D) has reignited a public discourse on mental health. The poll resulted in a staggering majority of 69% voting for "D", raising concerns that awareness of mental health issues in Malaysia is severely lacking.
The incident has prompted MP and lawyer Ramkarpal Singh to question "would the girl still be alive today if the majority of netizens on her Instagram account discouraged her from taking her own life?" while Minister of Youth and Sports Syed Saddiq has called for a national discussion to take place. The question of morality in the act of encouraging the teen to kill herself is an issue on its own but the biggest takeaway is the need to increase public discussion aimed at eradicating misinformation and ignorance about mental illness.
This incident also reflects a worrying deterioration in the mental well-being of our youth, the lack of education among Malaysians on how to approach mental illness and, most importantly, the need for policymakers to move beyond conversations and start acting. The lack of understanding surrounding the prevalence of mental illness and the absence of a government strategy to address the gap has become increasingly jarring.
This tragic incident has been reported by multiple news outlets within and outside the country, with some failing to adhere to suicide reporting guidelines. Although the incident was followed by sympathy from the general public, accusations of attention-seeking behaviour are still present on social media, reflecting the lack of awareness of the sensitivity and implications surrounding mental illness.
A 2017 government public health survey revealed that two in five Malaysian adolescents aged 13 to 17 experience anxiety while one in five suffers from depression. National Health and Morbidity surveys show that the number of adults who are at risk of developing some form of mental illness has risen from 10.7% in 1996 to 29.2% in 2015. This alarming increase has not been met with any effective mental health policies in the last two decades.
Globally, mental health and mental disorders have not been held in the same regard as physical health, resulting in an increased treatment gap over time. What does not help the issue is also the cultural notion that mental illness is a character flaw or weakness instead of a health issue. This cultural tendency can discourage people from seeking effective treatment for fear of being discriminated against or losing the respect of the people around them. The danger of this social response is often trivialised in the experience and treatment of mental illness and it risks dire consequences — as witnessed in the case of this tragic suicide.
Adolescence is a critical period for developing and maintaining social and emotional habits to ensure mental well-being. This formative time is associated with the pursuit of greater independence, the formation of new social interactions along with the pressure to achieve positive academic outcomes. Youths are therefore at a greater risk of developing mental health issues due to stigma, discrimination or lack of access to quality support or professional services.
In an effort to address mental health among youth, the Ministry of Education (MoE) recently announced plans to increase the number of counsellors in schools across the country. While this is a commendable plan, stronger actions are needed, which includes improving emotional literacy among students and teachers as well as increasing the quality of training for existing counsellors.
A 2017 government public health survey showed that 36.8% of adolescents agreed with the statement that their "parents [never] really understood their problems and worries in the last 30 days", while 58.5% stated that they had "been bullied in the last 30 days". The evidence reiterates the need to address youth mental health issues in both the home and school settings, which requires multi-sectoral collaboration between the Ministry of Health, MoE and Ministry of Women, Family and Community Development. A collaborative action plan formulated by these parties would aid in developing guidelines and modules to train parents, teachers and youth to understand the symptoms of different mental illnesses and how to approach them.
Social and emotional learning programmes that help children focus on behavioural, regulatory and thinking skills have been shown to improve an individual's mental health, social skills and pro-social behaviours. To provide a sustainable and preventive solution, the government should consider incorporating similar programmes into the mainstream school curriculum in locally appropriate languages to improve children's emotional intelligence from a young age.
Most importantly, there is a need to increase empathy and awareness on a community level. Mental health first aid training with standard guidelines needs to be widespread across the nation. All parties, including parents, teachers and individuals need to be aware of the signs and symptoms that could indicate mental illness to encourage help-seeking behaviour in a positive light. The shortage of mental health professionals in Malaysia should be addressed in the long run, however, it should not hinder proactive measures that can be implemented through collective community efforts. Investing in financial and human resources is vital to provide more effective treatments to support chronic disability, promote better mental health and improve the overall quality of life within the community.
Mental illness can be mitigated and suicide can be prevented, provided there is a collective will to address it on a national scale. The tragic death of this teen should be more than just sensationalised news — it should serve as a reminder that mental illness is a public health issue that needs to be met with practical steps.
---
Vaisnavi Mogan Rao is project coordinator, research, at IDEAS. She is also a research consultant for Sangath, a mental health research NGO in India.