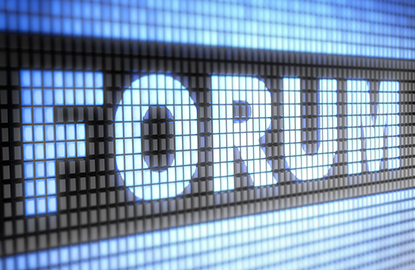 This article first appeared in
Forum, The Edge Malaysia Weekly,
on November 21 - 27, 2016.
More often than not, people who are involved in business will have a political view. They are impacted by policies set by not only the federal government but also the state governments and local authorities. As a result, it is very likely that they will have an opinion on the policies that affect them.
Some may have more than just political views. They may choose to act on those views by taking part in partisan politics or they may actively support a certain political party. And some may translate the support into financial donations.
Having political views, supporting political causes and helping political parties or politicians to win are all part and parcel of a healthy liberal democracy and should be encouraged.
Unlike one-party communist states, we should aspire to create a Malaysia where the politics is competitive and where it is possible for us to do all that we can to help the party that we support to defeat others in a fair political contest.
And in order to have a fair political contest, we cannot ignore the role played by money in politics.
It is great that many people are talking about the need to transform political financing in Malaysia. Just like any other entity, political parties require sufficient funds to operate effectively. The issue is not about the parties' and politicians' need for money, but how they get it and how they spend it.
I was privileged to be appointed to the political financing committee, chaired by Minister in the Prime Minister's Department Datuk Paul Low. The committee worked for a year to study various models in other countries and examine proposals submitted by groups and individuals. A report containing 32 proposals was eventually released in August.
I am really pleased that the committee adopted six concepts as the guiding principles of the proposed reform. The principles are the rule of law, enhancement of civic participation, protection of civil rights, transparency, accountability and integrity, and healthy political competition.
These are important concepts that can catalyse the creation of healthy political competition, without over-regulating the game.
For there to be healthy competition, voters must be fully informed. Just like the market, uninformed voters will not be able make good decisions when choosing between the options placed before them.
The transformation of political funding must be guided by the principles of transparency and full disclosure so that voters are fully informed where the politicians get their money from and how that money is being spent. Voters can then decide if a particular politician has raised his funds honestly and if he deserves their votes. It is important to note that the report trusts voters to make the decision instead of giving the power to officials who falsely think they know better than others.
However, the demand for disclosure and transparency is not without risk. There is always the risk of being victimised if your support for a particular party is disliked by those in power. For businesses, this may mean loss of contracts, difficulty in getting loans and grants or a more difficult life resulting from undue "interest" from certain authorities.
Let's admit it — the risk of victimisation is real. It does prevent people from giving financial support to the party that they really support, and that fear usually works in favour of one side only.
The political financing committee acknowledges that risk and has proposed solutions. It proposes that steps should be taken to criminalise discrimination or victimisation of donors and a mechanism should be created to enable donors who feel that they have been unfairly treated to seek redress. This may include the creation of a law to make victimisation an offence.
And recognising the risk of those in power abusing their positions, the committee proposes that government contracting processes be reformed to remove possibilities of political favours.
I want to add here that we at IDEAS have carried out an in-depth study on this matter and have already identified how government procurement can be reformed. It is not too difficult if there is political will because we found that only five steps need to be taken (details can be found in our paper "Generating best value for taxpayers' money", July 2014).
Equally important is the recommendation that the reforms must be carried out gradually. In fact, the committee stated that full public disclosure requirements should only be enforced in the lead-up to the 15th general election because there is not enough time to put in place the anti-victimisation law and reform government procurement before the 14th general election.
If rushed, the reform of political financing can indeed be abused by those in power to weaken their opponents.
If you have not yet read the committee's proposals, I urge you to visit www.politicalfinancing.my. The committee's report is important as it aims to empower every citizen, including corporate citizens, in exercising their democratic rights.
Members of the business community should support the proposals and make sure they are implemented. Only then can we see a more level playing field for our political parties.
---
Wan Saiful Wan Jan is chief executive of the Institute for Democracy and Economic Affairs (www.ideas.org.my)