This article first appeared in Forum, The Edge Malaysia Weekly, on February 24, 2020 - March 01, 2020.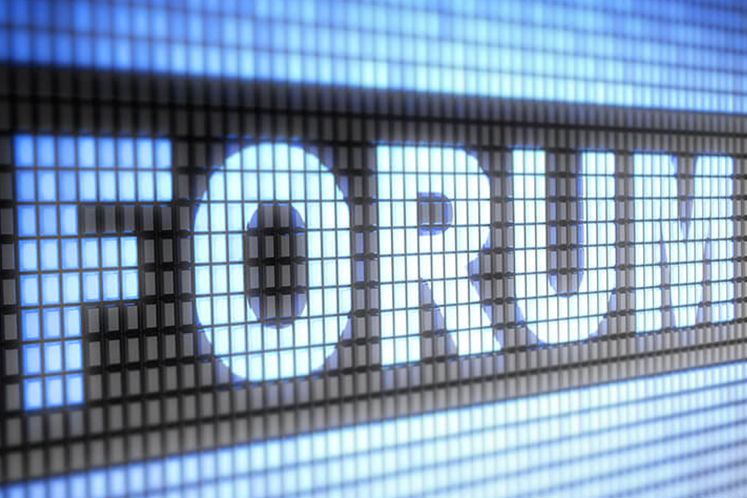 When the SARS epidemic happened in 2003, China contributed 4% to global gross domestic product. In 2019, the number stood at 16%. Not only has China grown much larger in size, its economic relationship with the world has also been qualitatively transformed.
From humble beginnings as the low-cost manufacturing hub of the world, the Chinese share of value-added content in manufacturing exports has soared, with a growing number of China-based indigenous companies and foreign subsidiaries becoming anchor firms whose demand and supply for intermediate goods are in turn fulfilled by export-oriented countries such as Malaysia.
So, the disruption to the supply chain caused by the Covid-19 outbreak means that Malaysian exporters may not be able to find new suppliers and markets as substitutes quickly, at least in the short run.
The Chinese authorities have taken drastic quarantine measures to limit the spread of the virus, resulting in a massive shortage of workers. Despite fear of contracting Covid-19, millions of Chinese workers have trickled back to the cities in search of jobs that may have been lost. Yet, public health examiners have barred manufacturers such as Shenzhen-based Foxconn, a key Apple supplier, from restarting production until the situation permits.
So, what does this mean to an export-oriented economy like Malaysia's, which is highly dependent on a well-operating Chinese supply chain? Some 86% of Malaysian manufactured goods are meant for export and half of that is in the electrical and electronics sector, which is often bound for further value-add in China before being re-exported to other parts of the world.
Export of services, especially those requiring people-to-people interactions, has been hit more immediately. For instance, event management companies have reported cancellations of exhibitions and conferences. The tourism and hospitality sectors have also seen massive cancellations, which does not bode well for the Visit Malaysia 2020 campaign. Furthermore, classes have been cancelled in local universities while the recruitment of Chinese students has also stalled.
Should the situation persist, would private investors make rash decisions to cut down on spending and investment, thereby leading to a self-fulfilling prophecy of a looming recession?
In part to mitigate that, the government will introduce a stimulus package on Feb 27, which may target the sectors that are likely to be the most affected, such as transport, logistics, tourism and manufacturing. Public expectations of income relief targeting B40 households or local factory workers may also be fulfilled.
But the stimulus package must be guided by an economic strategy, particularly how to take advantage of opportunities and to keep the private sector aligned with industrial policy through incentives. When the SARS outbreak happened, a stimulus package worth RM7.3 billion, targeting small and medium enterprises, was introduced that was consistent with the government's policy back then. Similarly, in addition to bolstering short-term confidence, the upcoming stimulus package should provide guidance on automation, upgrading of the value chain as well as diversifying into new markets.
Despite external headwinds, Malaysian GDP growth, at 4.3% last year, was healthy, supported mainly by strong domestic consumption. Unemployment was also relatively low, suggesting an economy that was running at near full capacity. But, consumption-led growth is not sustainable as private investment has slowed and public investment has fallen drastically. Economic growth in the last quarter, the lowest in a decade, reflected a lack of resilience and a further need to diversify in key commodity sub-sectors.
Attempts to spur private and public investment could prove challenging, given the uncertain environment. Private investors have been reluctant to put their money to work as the fall in the import of capital goods, such as machinery, continues. Uncertainty surrounding the political leadership and the perceived headwinds from the ongoing US-China trade war have fuelled pessimism despite the strong growth number.
So, if there is no expansion in production capacity now, what then does it say about GDP growth in six months and one year down the road? How will this translate into employment and wage growth?
Prime Minister Tun Dr Mahathir Mohamad recently mooted the return of Malaysia Incorporated, a closely coordinated public-private industrial partnership. If past experience is any guide, Malaysia Inc 2.0 will entail the government taking the leadership in deciding which sector to nurture and picking winners to become anchor companies.
While there is evidence of success in industrial development, the strategy has also proven to be costly. But there is merit in the argument to boost public investment as it may help to spur the economy, provided there is transparency and good governance and the government has an exit plan.
Malaysia's economic resilience will be tested repeatedly, given the increasingly globalised environment. Unexpected black swan events, such as the bush fires in Australia and Covid-19, could happen more frequently. Multilateral institutions have been weak to respond and countries have to be more proactive in securing regional cooperation.
As for Malaysia, we need to look out for tailwinds instead of just headwinds. Exporters should broaden and diversify their suppliers' networks and buyers' markets. The government could also support private investment by deepening sectoral liberalisation and harnessing innovation for value chain upgrading.
The country needs political stability too. A democracy can be very noisy, but as successful economies have demonstrated time and time again, strong institutions will ultimately provide the resilience to weather any crisis.
Lau Zheng Zhou is research manager, Economics & Business Unit, at the Institute for Democracy and Economic Affairs (IDEAS)