This article first appeared in Forum, The Edge Malaysia Weekly, on April 9, 2018 - April 15, 2018.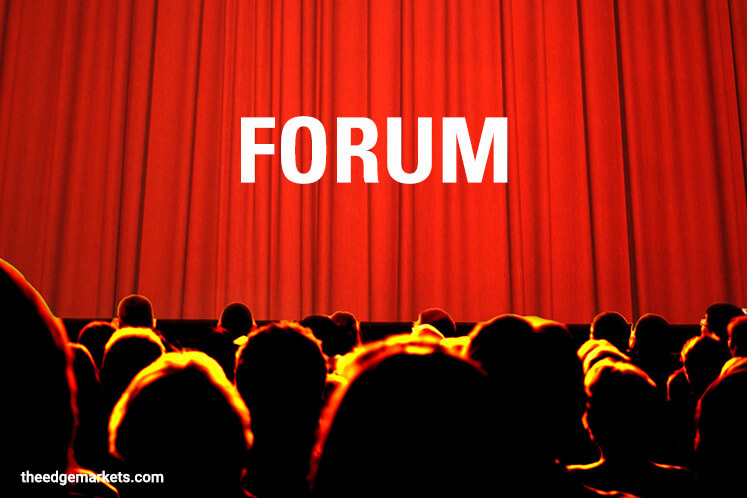 In all 13 states in the Malaysian federation, the intervention of state governments in most sectors of the economy is a common feature. While it is well known that state economic development corporations (SEDCs) have been responsible for fostering development in each state, the rise of new politically controlled institutions may significantly change the form of government intervention.
From the 1960s, SEDCs led by bureaucrats were established to accelerate industrialisation in each state. For example, the Penang Development Corporation (PDC), under the 20-year management of Datuk Chet Singh, transformed this state into an industrial hub. By 1990, PDC had attracted 500 foreign and local firms to Penang's industrial parks and, today, the state is recognised as one of the most industrialised in the country.
Another form of government intervention was through the development of domestic enterprises. Johor SEDC, now known as Johor Corporation (JCorp), evolved into a highly diversified state-owned conglomerate, mainly due to the management of Tan Sri Ali Hashim, its CEO for 28 years. JCorp today has a significant presence in the healthcare and plantation sectors and owns over 300 companies, now popularly known as government-linked companies (GLCs).
While politicians are involved in the conception of development policies, the implementation of these industrialisation initiatives was the responsibility of competent bureaucrats. However, in the recent past, a major but not well-noted shift has occurred, in the form of government intervention. New state-controlled investment arms have been created that may overlap with, even surpass, the SEDCs in role and importance. Almost all states have incorporated holding firms under the control of politicians — entities known as Chief Minister Inc (CMI) or Menteri Besar Inc (MBI).
These new institutions indicate that the form of government intervention is shifting from one led primarily by bureaucrats to a form where politicians play a direct managerial role. What this shift also means is that there is now greater economic and political power in the hands of the chief minister.
While questions can be raised about such economic and political power concentration in the office of the chief minister, there can be a valid justification for this managerial shift. With the creation of the CMIs or MBIs, a state government's vast business interests in a range of economic sectors through a large number of GLCs can now be better coordinated. Decisions made by a chief minister can be rapidly implemented, without bureaucratic encumbrances. Corporate professionals can be brought in to manage the state's large number of GLCs, as seen in Selangor's MBI, Perak's MBI and Kumpulan Prasarana Rakyat Johor (KPRJ).
Key concerns
Despite the possibility of improved coordination of the business activities of each state's GLCs, several key questions should be raised. Will these MBIs/CMIs replace the SEDCs as the premier state development agency? Should politically-centred managerial-based institutions replace bureaucratic-based SEDCs in a state government's development activities? Does the appointment of professionals indicate the diminishing role of civil servants and the rise of a new managerial class?
While these questions require thoughtful consideration, another core issue that must be judiciously deliberated is whether the consolidation of political and economic power in the office of the chief minister is wise and even justifiable. For example, with all major state GLCs under the control of an MBI, the chief minister may well be compelled to find ways to practise patronage, through the selective distribution of concessions to private individuals or to key constituencies, merely to consolidate political support within his party or during state elections.
However, it is also true that the political and economic benefits accruing to the chief minister may coincide with these new institutions being developmental, provided the leadership is visionary in nature — that is to serve the goals of equitable socioeconomic development. After all, the creation and distribution of productive concessions to nurture new industries or foster technological development is a recognised element of a government committed to promoting rapid industrialisation. For such a managerial system to function in an equitable and accountable manner, what is imperative is that a credible checks-and-balance system is present within the governance system.
Accountable governance
Without accountable governance, an MBI can serve as a predatory tool of state leaders. Political patronage can be conducted on a greater scale, contributing also to corruption. In this managerial system, lucrative government-generated projects can be selectively awarded to well-connected business people — ostensibly, for example, to promote bumiputera enterprises — contributing to huge wastage and gross inefficiencies. It is also interesting to note that serious allegations of corporate misdeeds have emerged involving some of these MBIs and CMIs.
The implementation of this mode of governance necessitates the introduction of autonomous institutions to ensure a well-functioning checks-and-balance system. The coupling of a managerial and developmental style of governance through MBIs and CMIs can contribute to progressive forms of policy development and implementation, but only if there are checks on the powers of the chief minister to ensure he acts in an accountable manner. These reforms are imperative as there are now growing concerns about abuse of such holding investment-based companies under the control of politicians.
---
Fikri Fisal is a graduate student of Development Studies at the University of Malaya and is one of the co-authors of Ministry of Finance Incorporated, a study funded by the Institute for Democracy and Economic Affairs (IDEAS)
Save by subscribing to us for your print and/or digital copy.
P/S: The Edge is also available on Apple's AppStore and Androids' Google Play.