This article first appeared in Forum, The Edge Malaysia Weekly, on - January 07, 1970.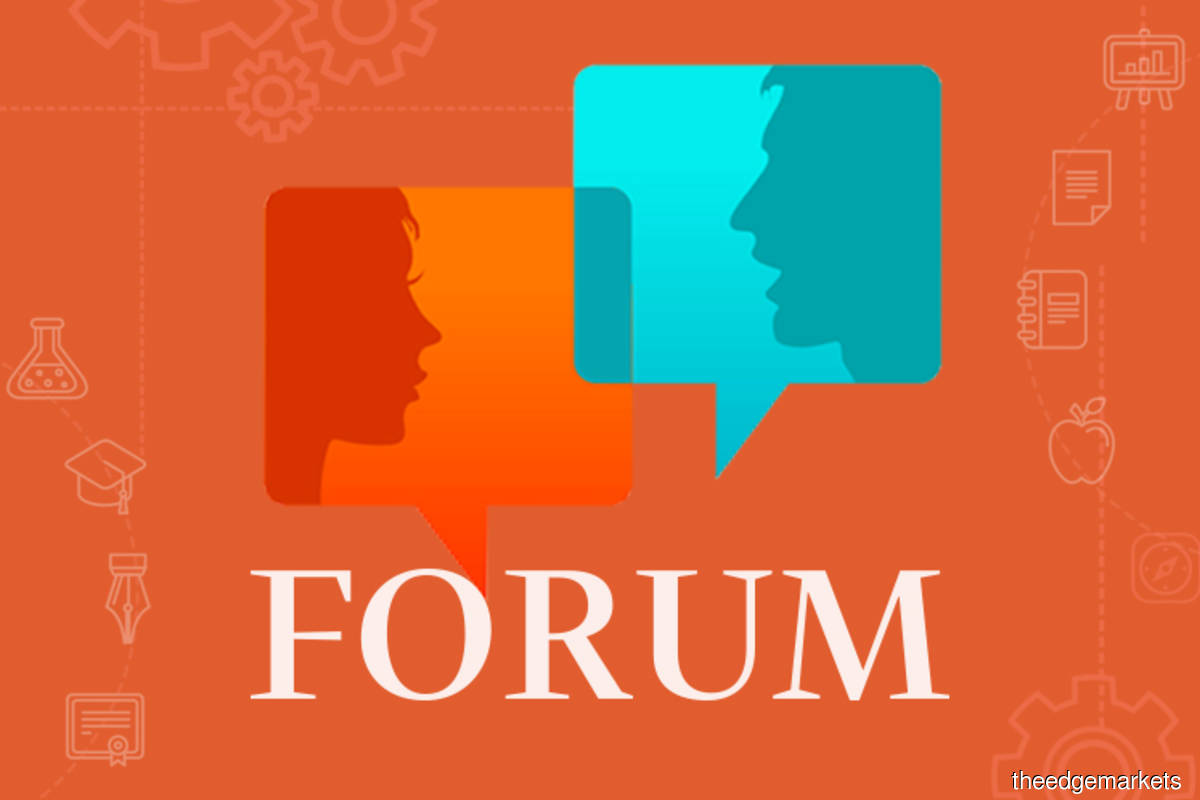 Last month, at an online event organised by the International Institute of Islamic Thought and Civilisation (ISTAC) and the Concordia Forum, I had the privilege of speaking alongside our former minister of foreign affairs, Tan Sri Syed Hamid Albar, on our vision for emerging Southeast Asia, specifically the prospects of Malaysia's foreign policy in the year ahead.
Among the issues explored were the impact of Covid-19 on trade and foreign policy, US-China relations and whether or not things would change under the new US President Joe Biden. What was clear by the end of the discussion was that Malaysia needs to renew its role in the region to provide greater leadership. However, given its current preoccupation with domestic politics, this may prove exceedingly challenging.
Southeast Asia between giants
President Biden's administration will certainly have an uphill battle ahead in managing the deeply divided electorate, while also restoring its global image. In his inauguration speech, he said, "We can make America, once again, the leading force for good in the world." This also comes at a time when it is contending with its own geopolitical relationship with China, which has steadily invested in its Belt and Road Initiative (BRI) projects all over the world, but primarily within Asia and Africa.
Not only are the BRI initiatives based on traditional infrastructure projects alone (the East Coast Rail Link in Malaysia is one such case), but there are also more recent trends in the Health Silk Road and Digital Silk Road. Examples of these are rife. Our Malaysian Digital Economy Corporation (MDEC) has an agreement with the Hangzhou Municipal Government and Alibaba to link Malaysia's Digital Free Trade Zone with the China (Hangzhou) Comprehensive eCommerce Pilot Zone. More recently, China donated 100,000 face masks to frontliners and 20,000 medical masks, 100 protective clothing sets and 100 goggles to the police force in Malaysia.
Southeast Asia is often caught in between the larger economies of the US and China, as well as that of India. It may be true that individually, each country within this region has a relatively small market when compared with these giants, which invariably pull their weight in both trade and foreign policy matters. For Malaysia, perhaps it is not all too surprising given that our very history stems from being a trade entrepot — the port of Malacca precisely made possible the exchange of goods, cultures and languages between the then already mighty empires of India and China.
However, collectively, Southeast Asia should not be too self-deprecating. Taken together, Asean's exports totalled US$86.1 billion, and imports, US$206.3 billion. Asean as a group was the US' 10th largest goods export market in 2019. While it is true that the pandemic has severely affected the region's economic growth in 2020, once the vaccinations are rolled out throughout the region, the respective economies are expected to recover — not immediately, but slowly and surely.
The region should therefore take advantage of its collective economic strength and build closer alliances and partnerships with each other. The Regional Comprehensive Economic Partnership (RCEP) signed recently is certainly a step in the right direction, while other Asean-related trade deals, both bilateral and multilateral, help as well, especially in reviving the region's economy post-pandemic and restoring crucial linkages within the global value chain.
Malaysia's role in the region
However, much more can be done. In the past, Malaysia has always subscribed to the principle of neutrality. In 2003, it hosted a forum of the Non-Aligned Movement (NAM), which it has always participated in to signal it is not formally aligned to any major power bloc. That does not have to necessarily change. But in the past, Malaysia was certainly more able to flex its muscle, primarily because of its economic growth that — at least within the 1970s and 1980s — surpassed that of its regional neighbours.
This is no longer necessarily the case. Even in 2019, prior to when our economy was most badly hit by the pandemic throughout 2020, our growth rates were not stellar at 4.3%, even compared with neighbouring Indonesia (5%), Vietnam (7%) and Cambodia (7.1%). Although Malaysia ranks 15th in the world in the World Bank's Doing Business Report 2020, and we come second after Singapore within Asean in many of these similar indices, when speaking with international investors in person, one is concerned with other institutional and anti-corruption reforms that are not taking place at a rapid pace as required to truly transform our economy. The recent Fitch downgrade of our country rating is also a stark reminder of things we are not getting right.
What does this have to do with foreign policy? Traditionally speaking, perhaps little, but in reality, a lot. In recent years, Malaysia has turned increasingly inward as its leadership has had to contend with domestic politics. Despite the promulgation of new political parties, and the potential two-
coalition system that we saw the beginnings of in 2008, the democratic consolidation experiment has failed dismally.
Instead of a flourishing democracy in which the electorate is freely and fairly able to elect its political representatives, the single-dominant party system that Malaysia had for so long been accustomed to under Barisan Nasional-Umno up to 2018 has turned on itself. The combination of political fragmentation and Covid-19 (including its economic fallout as a by-product of badly planned lockdowns) has resulted in the most insular time of our country's history.
In short, Malaysia has begun to care very little — or at least given the impression of it — about its external image and positioning.
This will make it very difficult for it to craft a strong, bold foreign policy that is able to make its mark and provide leadership on key regional challenges of today, for example, the Rohingya refugee crisis, South China Sea disputes and more.
What can and should be done?
All is not lost. The Malaysian Minister of International Trade and Industry said in September 2020 that the ministry is engaging with stakeholders to settle some "sensitive" issues such as government procurement before deciding on its ratification of the Comprehensive and Progressive Agreement for the Trans-Pacific Partnership (CPTPP). It is encouraging that steps are actively being taken towards this end. IDEAS has calculated that Malaysia's ratification of this agreement would improve our GDP by a further 1% and provide an additional 10,000 jobs, which is sorely needed given our economic and unemployment conditions.
More importantly, this would send an important signal to the investor market that we are serious about making the changes needed to get our institutional systems right: making public procurement more rules-based, transparent and accountable; ensuring value for money; and that fair competitiveness is achieved.
We would also be required to amend at least 17 labour-related laws, making sure our labour practices adhere to international standards. This latter point is becoming exceedingly crucial, given that the US has already banned palm oil from three companies in Malaysia over concerns about labour, citing possible "physical and sexual violence", "abusive working and living conditions" and "forced child labour" within these firms.
To conclude, Malaysia cannot afford to withdraw itself from the global arena. Indeed, our very historical foundations had to do with a healthy exchange of goods and cultures — we have grown and flourished because of our ability to position ourselves as a modern, cosmopolitan nation with robust institutions and infrastructure.
In recent years, we have been marred by corruption scandals and a sluggish unwillingness to reform. It is time that our leaders take a hard look at the issues at hand, deal with political uncertainties once and for all, and truly be a force for renewal once again — for itself, for the region, and for the rest of the world.
---
Tricia Yeoh is CEO of the Institute for Democracy and Economic Affairs (IDEAS)