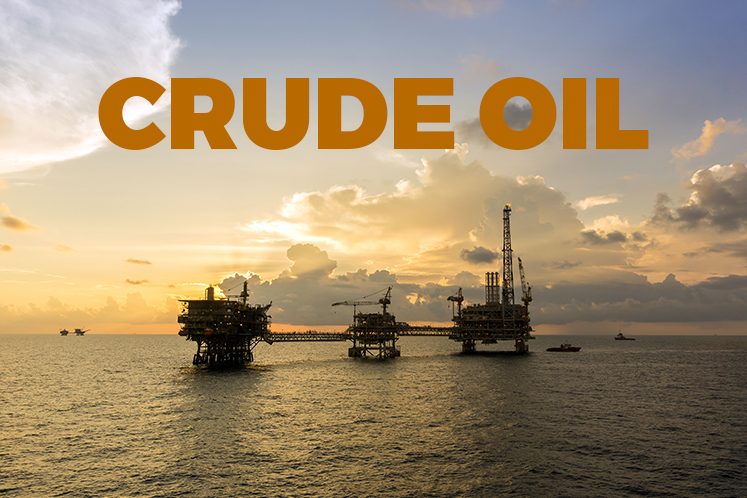 KUALA LUMPUR (April 16): The Institute for Democracy and Economic Affairs (IDEAS) said that Malaysia may lose RM30.9 billion in fiscal revenues per annum if oil prices remain low, which would further strain the nation's finances.
It said this issue was discussed in a webinar organised by the Centre of Market Education (CME) and supported by IDEAS titled 'Oil Economics in Times of Crisis and Energy Transition' today, by CME board member Professor Renato Lima de Oliveira, who is also IDEAS senior fellow and assistant professor at the Asia Business School.
The event was moderated by CME director and IDEAS senior fellow Dr Carmelo Ferlito.
According to Prof Renato, a field-by-field study showed that if crude oil prices stay around the US$30 per barrel mark from today till 2030, the world can expect a decrease of US$170 billion in capital investments in new production capacity and US$616 billion in government revenues on average, per year, compared with a scenario of prices at US$60 per barrel.
Malaysia is also expected to lose per annum US$1.7 billion in new capital investment as well as US$7.1 billion (RM30.9 billion) in fiscal revenue from the oil and gas (O&G) segment, which would put further pressure on the country's finances.
The professor said the oil sector is affected by a decline in demand due to the COVID-19 outbreak as lockdown measures have put mobility to a halt. He pointed out that transportation makes up 57% of all oil demand.
The oil sector was hit particularly hard in March, said Prof Renato, as Saudi Arabia initiated a price war with Russia and OPEC partners in March, when there were fewer than 150,000 of COVID-19 cases.
The World Health Organization (WHO) had declared it to be a pandemic days later on March 12, which exacerbated the surplus in the market, as more and more countries adopted mobility restrictions.
"OPEC always had to walk a fine line between restricting output too much (which encourages oil-to-oil competition and substitutes) and producing too fast, which would accelerate reserve depletion and decrease prices," said Prof Renato.
OPEC members currently have enough oil reserves to produce for 86 years, while non-OPEC members, like the US, Brazil and Norway, have the capacity to produce for 24 years.
Given the prospect of an accelerated energy transition to renewable energy, these countries may end up with worthless reserves, unless they increase their rate of extraction now and occupy the market share currently taken by high-cost products such as shale oil from the US or ultra-deepwater from Brazil.
"The energy transition is underway and sitting on 80 over years of oil reserves may not be the best commercial idea," said the professor.
He added that this scenario shows the urgency for Malaysia to diversify its sources of revenue to become less dependent on oil.
Besides that, the country's O&G sector also needs to innovate in order to reduce costs and monetise the current resource-base, as well as invest in building capabilities in renewables to create and preserve jobs in the energy sector.