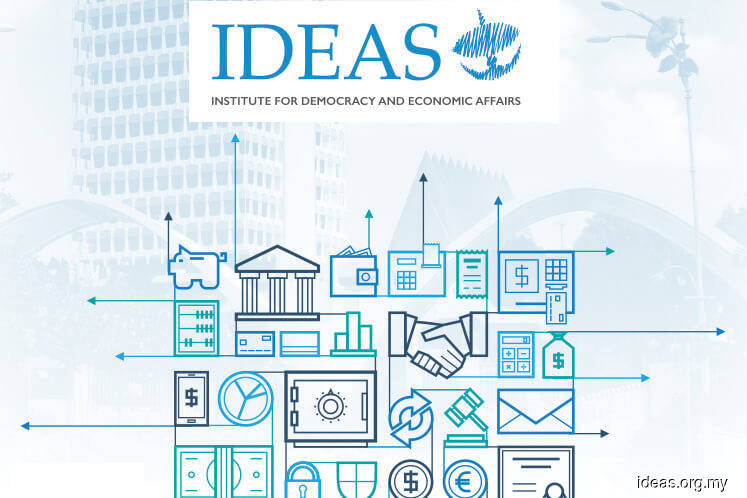 KUALA LUMPUR (Nov 28): Further credit easing for first-time homebuyers is not advisable, the focus should be on the problem of rising household debt which has been largely driven by housing loans, says think tank.
The Institute for Democracy and Economic Affairs (IDEAS) released a statement today, to say that the government should focus on the issue of household debt.
The statement was in response to Minister of Finance, Lim Guan Eng, who called for Bank Negara Malaysia (BNM) to ease the rules for mortgages to help first-time buyers purchase their house. Guan Eng says many potential homebuyers are finding it difficult to secure loans, despite the fact that BNM and other banks already took steps to ease credit conditions for first-time homebuyers.
Dr Carmelo Ferlito, Senior Fellow at IDEAS, suggested that a further credit easing is not the way to go. "We should look at the issue from a broader perspective. With 76.3% home-ownership rate, Malaysia is scoring pretty well worldwide; on the other hand, BNM has revealed that the household debt is 82.2% of the GDP."
As such, he said, the government should focus on addressing the latter figure, rather than the former, especially in light of the fact that loans for the purchase of residential properties continue to be the key driver of debt growth.
"A further easing of credit conditions will harm financial stability for those people which are already in a fragile situation," Dr Ferlito added.
"The situation faced by the property industry requires a market-oriented approach," he said, without government intervention and credit support, he added, "developers will have to deal with the consequences of their investment decisions and consumers will have to take financial choices consistent with their economic conditions to avoid overexposing themselves".