This article first appeared in Forum, The Edge Malaysia Weekly, on February 10, 2020 - February 16, 2020.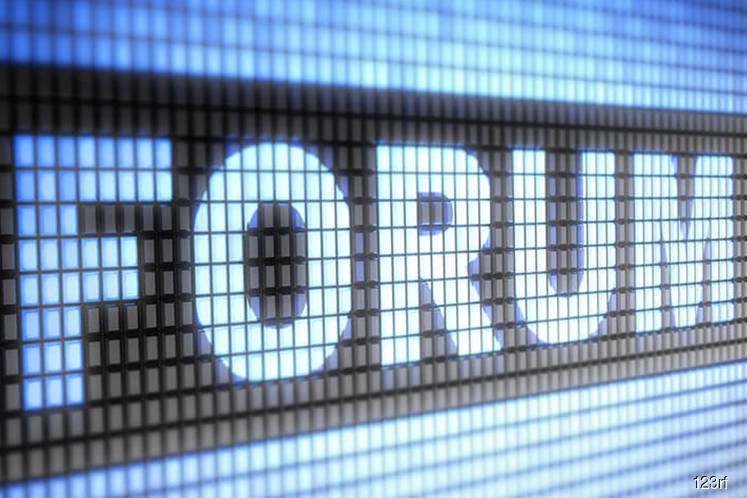 On Jan 27, India's government made yet another announcement to privatise ailing national carrier Air India. The state-owned enterprise (SOE) was last put up for sale, via auction, in 2018, but no company expressed interest in bidding.
This renewed attempt at privatisation is motivated by Prime Minister Narendra Modi's drive to balance the budget and revitalise the industrial sector. Some 23 SOEs have been identified for sale, including manufacturers of cement, scooters, solar cells as well as Air India, which has not been particularly popular among buyers.
Another national carrier that is slated for privatisation is our own Malaysia Airlines (MAS), a wholly-owned entity of Khazanah Nasional Bhd. Prime Minister Tun Dr Mahathir Mohamad has repeatedly signalled his intention to divest assets that do no play a "core role" in nation-building but it is uncertain whether this includes the airline.
Mahathir is also reported to have given MAS three options — to continue operating through a further capital injection, privatise or cease operations altogether. But without communicating an overall divestment plan (at least Modi has a list), speculation abounds about the fate of MAS and other government-linked companies (GLCs).
While there is not enough discussion about the implications of divestment for the broader socio-economic and industrial development, perhaps the one question that begs an answer is whether there is a business case for the government to continue to own an airline.
Although the International Air Transport Association (IATA) predicts strong growth for the aviation sector in both countries, airline operators have found themselves competing in an increasingly overcrowded marketplace. Consider the AirAsia Group: It saw double-digit revenue growth in the third quarter last year on the back of strong domestic and regional passenger demand. Yet, the traffic increase was still catching up with the pace of capacity expansion as well as rising operating expenses.
Keeping state-owned airlines artificially afloat could distort the regular functioning of the market and compel competitors to respond in less-than-efficient ways.
For example, to defend market share, airfares would be depressed, dragging down the profitability of operators across the board. Competitors may also put on hold plans to allocate more resources to improve operational efficiency and consumer experience, say, through digitalisation, in order to achieve short-term gains.
Of course, consumers would welcome the prospect of lowering flying expenses, but there is an underlying difference between productivity-driven competition and cut-throat price wars, which is not sustainable but also threatens the long-term development of the industry.
If propping up loss-making airlines means introducing costly inefficiencies to the industry, often at the expense of taxpayers, then why would government not sell them off much earlier?
The value of pride that these national champions elicit often goes beyond economic logic. Already, there is criticism against this and other privatisation attempts. In the case of Air India, Modi's government has been accused of selling the "valuable" asset to benefit business interest groups. A senior upper-house member from Modi's own BJP party had also threatened to bring the issue to court.
Similarly, public sentiment is not straightforward on the MAS question, and the government seems reluctant to make its position clear. But it is imperative that it does so now, since it was revealed that fellow competitor AirAsia had submitted a merger proposal to Khazanah Nasional.
The potential merger opens up questions on possible monopolistic behaviour affecting the overall market competitiveness as well as the seemingly inevitable job-shedding needed to achieve organisational synergy.
But contrary to popular belief, some recent divestment of state enterprises has proven to be effective in giving these national champions a new lease on life.
Less than three years after Proton was partially acquired by China's Geely, the erstwhile struggling automaker has made a strong comeback, launching competitive products at breakneck speed. The partnership with Geely has also given Proton access to cheaper component suppliers as well as the means to penetrate into new markets. So, would privatisation of national carriers lead to a similar outcome?
The one advantage that MAS has over Air India, at least in the eyes of prospective buyers, is the relative ease of doing business in Malaysia. Foreign investors would be mindful of India's overall high tax structure and import charges leading to maintenance and repair of aircraft — often requiring foreign parts — being carried out in other countries. Interest from foreign investors, in addition to domestic ones, would also enlarge the would-be buyer pool, thereby giving the government more bargaining power. But, in return, both the government and carrier must ready themselves to accept significant organisational transformation, if a deal is to be concluded.
This will then become a question of political will to undertake reform.
---
Lau Zheng Zhou is manager of the economic and business unit at the Institute for Democracy and Economic Affairs (IDEAS)