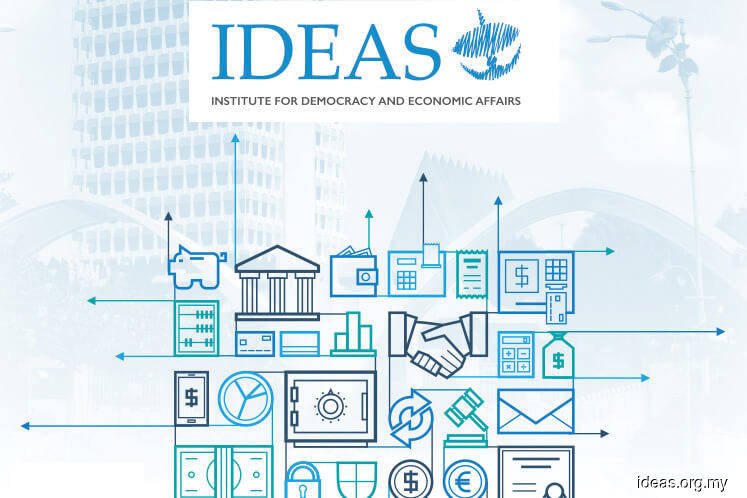 KUALA LUMPUR (Nov 8): The process of normalising gas prices between the domestic market and global prices is a critical step towards driving Malaysia's gas production activities, said IDEAS senior fellow Prof Renato Lima de Oliveira. 
The normalisation, which is currently ongoing via the gas cost pass through (GCPT) mechanism, will make domestic sales profitable, thus providing an incentive for oil and gas (O&G) companies to further invest in Malaysia's gas fields.
"There has been progress towards unifying the selling price of gas for electricity generation for industrial use here, with international prices.
"You need that convergence in order to be profitable to exploit fields here. That is an important mechanism to increase the amount of natural gas [used in the country]," said Oliveira at a forum on Malaysia's energy policy challenges today.
Under the GCPT mechanism, base tariff for the domestic sale of natural gas in Malaysia is to be gradually increased — currently by RM1.50/mmBtu every six months, excluding surcharge — until end-2019, to match global prices. The latest hike was conducted on July 1. 
However, there are concerns that the local gas price hike will put upward pressure on electricity tariff prices, causing power companies to stick to cheaper feedstock such as coal, which is less clean.
In terms of Malaysia's energy generation mix, coal made up 42.5% in 2016, from a mere 8.3% ten years ago. The percentage of gas in electricity generation, meanwhile, fell to 43.5% from 58.9% in the same period. 
Industry veterans argue that the government will not be able to increase electricity tariffs in the near term, given the current political climate and the assurance Tenaga Nasional Bhd will stick to current electricity tariff schedules until Dec 31, 2020.
"Rather than thinking that [the GCPT mechanism] is a negative thing [for consumers], what it will do is increase the attractiveness of investing to find more gas in Malaysia," Oliveira said. 
"So that will boost the O&G industry. It's not that we are going to increase the costs. It will actually drive the sector towards further growth, and this is the sector that has the highest salaries," he said.
Malaysia's energy balance is carbon-heavy, and decarbonisation — as called for by the Green Technology Master Plan and the Pakatan Harapan Manifesto — will require greater investments in technologies and new public policies to unlock more natural gas and support the expansion of renewable sources, Oliveira added.
"Malaysia has been gradually implementing policies to promote renewables, but they have yet to move the needle in the direction of less carbon," he added. 
Renewables play a role in addressing costs and carbon footprint concerns, Oliveira said. 
He highlighted that capital and operational expenses for renewables such as solar energy have decreased faster than other energy sources, which makes renewables an increasingly viable substitute to coal. 
He gave an example of a power company which developed two solar farms with a five-year gap in between. Both produced equal internal rate of returns (IRR), despite electricity produced in the newer plant being sold at 50% cheaper than the older plant. 
"Given the cost reduction of renewables such as solar, even costs is not necessarily a barrier [to replace coal], going forward," Oliveira said.
In the mean time, Malaysia's natural gas reserves — which would last until 2050, based on current production rate — makes it "perfect" for the country to add more renewable energy capacity, the researcher said. 
"Malaysia does not have much potential for wind energy, for example. But you could add more solar capacity and compensate the intermittency with natural gas power plants," Oliveira added. 
According to news reports, Malaysia is planning to introduce an Energy Efficiency Bill next year, as part of its plan to reduce national carbon footprint by 45% by 2030, compared with 2005 levels. It has also set a target for 20% electricity to be generated from renewable sources by 2030.