This article first appeared in Forum, The Edge Malaysia Weekly, on December 21, 2020 - December 27, 2020.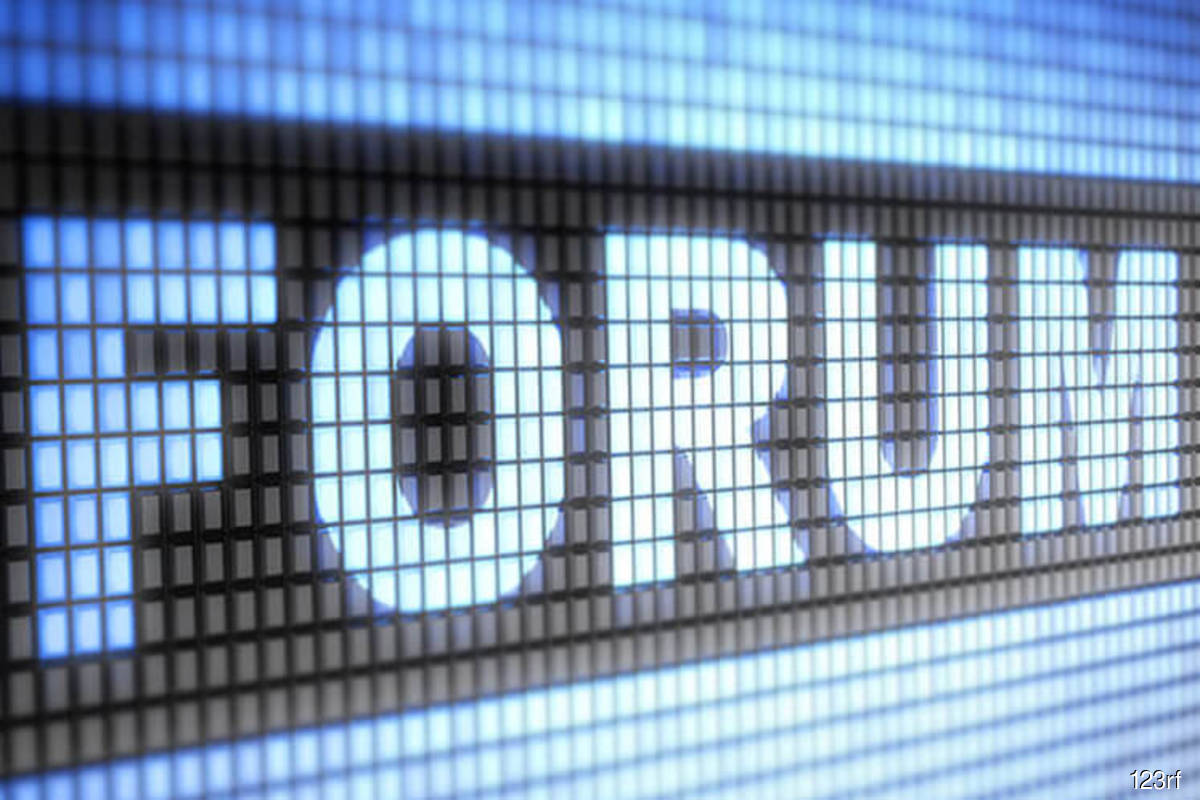 Malaysia recently agreed to join and ratify the Regional Comprehensive Economic Partnership (RCEP), which was welcomed and celebrated after many years of long negotiations.
However, one other trade deal has faced significant challenges, that of the Malaysia-EU Free Trade Agreement (MEUFTA). Negotiations began in 2010 but stalled in 2012. In 2016-17, a "stocktaking exercise" took place to assess if negotiations could resume, but since the 14th general election in 2018, there has been no action on the renegotiations.
One of the main stumbling blocks preventing the resumption of MEUFTA negotiations is the EU's contention over Indonesia and Malaysia's palm oil biofuel. In March 2019, the EU adopted the Delegated Regulation for its second Renewable Energy Directive (RED II), which has upped the tension over the EU's concerns regarding biofuels.
In short, the EU aims to completely phase out the use of palm oil biofuel by 2030, on the grounds that oil palm plantations contribute to a larger carbon footprint than the forests they replace and hence are a threat to climate change. Following the decision, Indonesia filed a lawsuit against the EU last December, and since then Malaysia is reportedly planning to file a legal action with the World Trade Organization (WTO), claiming that the EU's policy is "discriminatory" and "unreasonable".
The political tension over the issue is set to continue. Malaysia has always been firm on its stand. Under the Pakatan Harapan (PH) government, the then Primary Industries Minister Teresa Kok termed the EU policy "the politics of protectionism", which the present Perikatan Nasional (PN) administration's Plantation Industries and Commodities Minister Dr Mohd Khairuddin Aman Razali has taken further in instituting legal action against the EU. In fact, he asserts that this discrimination by the EU brings adversity to "more than three million Malaysians involved in the palm oil industry, as well as over half a million oil palm smallholders".
So, what is the EU actually doing? It is now saying that palm oil biofuel does not count towards renewables targets. This does not mean it is banned but that it would not qualify to obtain the subsidies and reliefs which other renewables benefit from.
What is the justification for this? The EU's position is that, first, oil palm plantations are a deforestation threat, resulting in a number of problems. Many plantation owners choose to clear their land for the following year's cultivation through burning, which contributes to carbon emissions and has led to the region's perennial air pollution of haze.
Second, the EU believes that biodiversity is reduced as the rainforest ecosystem, the habitat of wildlife, is destroyed owing to deforestation for oil palm plantations. According to the International Union for Conservation of Nature (IUCN), oil palm estate expansion is a threat to 54% of the world's threatened mammals and 64% of the world's threatened birds. With the implementation of RED II, the EU hopes to preserve wildlife such as orangutans, gibbons and tigers.
Third, the EU recognises that the global population is estimated to grow to 9.7 billion by 2050 and expects that food demand will rise by more than 50%. Thus, it is essential to make more efficient use of agricultural land. Forest management has become crucial for the purpose of food security in the future. The EU therefore wants to avoid any policies which promote the use of land to produce biofuels over food.
It is important to recognise that the action by the EU is not a "ban" per se, and also is motivated by important sustainability concerns which Malaysia needs to take heed of. However, there are also a number of problems with the approach taken by the EU. First, the EU is taking this action unilaterally. Without the collaboration of other major palm oil importers such as India and China, the demand for palm oil is expected to shift to other markets rather than reduce. Consequently, palm oil producers may need to lower their price to clear the surplus in other markets which ultimately promotes demand for palm oil, leading to a net increase in unsustainable production and deforestation.
Second, the policy is applied as a blanket policy to all palm oil — punishing sustainable and unsustainable producers alike.
Third, imposing universal sustainability certification standards may amount to a disproportionate cost burden inflicted on producers and smallholder farmers. A recently released report by the European Parliamentary Research Service has in fact concluded that smallholder farmers in Malaysia could be forced to deal with an average of 8% loss in net income per hectare.
As the cost is borne by producers and passed to EU consumers through higher prices, this may prevent smallholder producers from being certified. In fact, this certification is only required of "foreign" producers, suggesting that the move "could be considered by the WTO as arbitrary or hidden protectionism".
Finally, the methodology for disqualifying palm oil, but not other products such as soya and rapeseed, has been criticised as being arbitrary. This exacerbates the perception that the move is protectionist as it favours biofuels produced in Europe and North America.
Aside from these issues, perhaps the biggest gripe Malaysia has with the EU action is the role it plays in the broader narrative that palm oil is unsustainable. Following an effective consumer-driven movement, palm oil has been associated with deforestation and the destruction of natural habitats. And it is this negative perception — which affects all palm oil products, not just biofuel — which is what worries Malaysia the most.
So, how should we move forward? First, we need to recognise the validity of the arguments on both sides. Yes, the EU's policy may be flawed. But it is also being misrepresented as a ban and reflects important sustainability concerns that Malaysia needs to take seriously. We also need to put the issue in its proper perspective: Dr Ruslan Abdullah, director of science and environment at the Malaysian Palm Oil Council, stated at an IDEAS forum in 2019 that about 800,000 out of 19.5 million tonnes of palm oil were exported by Malaysia to Europe for use in biofuels, which indicates that EU's phasing out only affects 0.04% of Malaysia's annual palm oil.
Second, we need to address the bigger issue of the negative perception of the palm oil industry. Instead of crying that it is not being fair, Malaysia must make concrete improvements. The country has been making progress towards sustainability: as at Dec 1, 2020, 88.1% of Malaysia's oil palm plantations had Malaysian Sustainable Palm Oil (MSPO) certification. However, the MSPO is not regarded as being as strict as the international Roundtable for Sustainable Palm Oil (RSPO) standards, and a number of recent cases highlight ongoing concerns in connection with Malaysia's palm oil industry.
Finally, we need to ensure that we manage this issue without compromising Malaysia's broader relationship with the EU. Yes, palm oil is important — but palm oil products other than biofuel would benefit from liberalised trading terms, which an FTA could deliver. Not to mention the rest of Malaysia's economy, which could benefit from increased trade and investment from one of the world's largest trading blocs.
So, let us move forward constructively through dialogue in the best interests of palm oil and Malaysia as a whole.
---
Tricia Yeoh is CEO of the Institute for Democracy and Economic Affairs (IDEAS)