This article first appeared in The Edge Malaysia Weekly, on October 2, 2017 - October 08, 2017.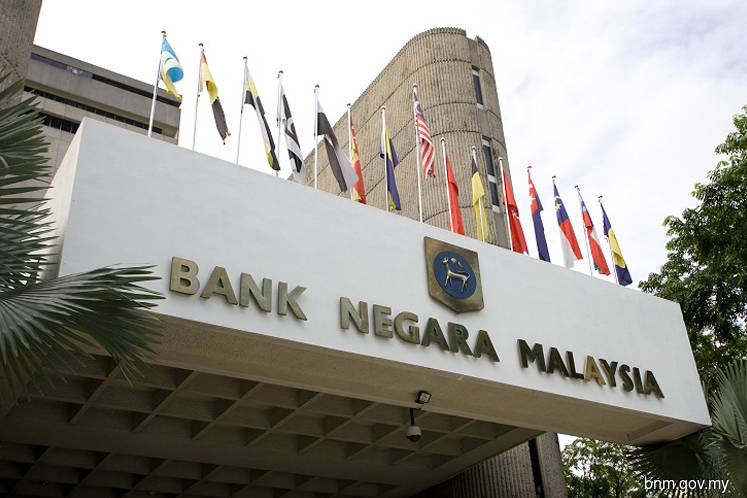 INVESTMENT banks (IBs) want Bank Negara Malaysia to do away with a property lending guideline introduced just before the Asian financial crisis in 1997, which they feel is no longer practical and constrains their underwriting business, sources say.
The "guideline on lending to the broad property sector (BPS)",  as it is called, was introduced by the central bank on April 1, 1997, for all commercial, Islamic and investment banks as a form of macroprudential policy to avoid over-concentration of lending to the cyclical property sector.
In a nutshell, it stipulates that a bank's credit facilities — which means all forms of lending, including the issue of guarantees, private debt securities and commercial papers — to the BPS should not exceed 20% of its total outstanding loan base. Compliance with this requirement is calculated on a quarterly basis.
For IBs, the guideline mainly affects their underwriting business.
"For IBs, the requirement that underwriting to the BPS in one quarter must not exceed 20% of the previous quarter's underwriting amount is not practical. We think it's overkill. It made sense back then, but not now, especially since there are already other macroprudential measures introduced by Bank Negara in recent years. It's time to do away with this archaic rule," says one investment banker.
The Edge understands that some IBs have lost out on deals in recent times because of this guideline.
"You have to be careful that you're not flouting this rule when you take on a deal. When it comes to compliance, it really boils down to how strong your internal risk and governance processes are," another banker remarks.
According to industry players, the Malaysian Investment Banking Association (MIBA) had highlighted the issues affecting the industry to Bank Negara. It is understood that the central bank is currently reviewing the guideline and has been engaging investment banks.
Investment bankers say that among others, Bank Negara is seeking feedback on whether IBs have lost out on potential business.
MIBA declined comment when contacted by The Edge.
It is understood that Bank Negara has maintained this guideline, 20 years on, as a form of credit concentration limit. The cap on lending to the BPS, however, has exemptions.
The guideline exempts credit facilities extended for the purpose of purchase or construction of affordable housing (RM250,000 and below), infrastructure projects and schools as well as industrial buildings and factories. In short, the guideline attempts to maintain access to financing for developmental and growth purposes.
However, investment bankers say it has been increasingly difficult to keep to the requirement that BPS underwriting must not exceed 20% of the previous quarter's total underwriting amount.
"It is not practical, as the underwriting business is market driven, ad hoc in nature and temporary or short term," an industry source says.
The source goes on to say that it is tough to predict the length of time to finalise any mandates. "It is, therefore, difficult to compare between a current quarter, when activity is high and the chances of exceeding the 20% limit may also be high, with the previous quarter when activity was low," the source adds.
The source says that the quarterly computation formula for the BPS does not work for IBs as loans granted by IBs — to complement their capital market activities — are typically short term and run off quickly, thus diminishing the total loan base within a short period of time. This inhibits the granting of BPS loans when the need arises.
"While commercial banks are able to sustain and maintain a sizeable loan base to enable BPS loans to be granted under the BPS formula, the same cannot be said for IBs", the source points out.
Industry players say the guideline also constrains underwriting activities.
"The limits to the underwriting of shares for initial public offerings and rights issues pose constraints on underwriting activities. In the event there wasn't any primary subscription undertaken by an IB in the previous quarter in a year, the IB would not be able to subscribe to any BPS paper, although it is able to sell down to other investors completely," a source explains.
The guideline can also be problematic for BPS companies.
"The [investment banking] industry may not have the capacity to support a large fundraising exercise in the absence of a larger exercise in the preceding quarter. For example, in order for a broad property-related issuance of RM1 billion to obtain underwriting support from IBs, the industry would require RM5 billion of underwriting exposure in the preceding quarter. It would be particularly challenging for a broad property company to undertake a rights issue, which requires a larger portion of the issuance to be underwritten," the source says.
When it comes to bond issuances, given that the definition of "guarantees" in the guideline extends to bought deals or private placements in a previous quarter, the ability of an IB to execute meaningful deals from a size perspective would be hampered. "This can adversely impact an IB's ability to support large-size deals, including project financing, and would not be conducive for market development," the source says.
The source adds that while it is important to maintain prudential lending to ensure there is no property overhang, the 20% cap on the total outstanding loan book of a financial institution in the preceding quarter is difficult to monitor as the limit may easily be breached if loans from other sectors shrink.
"It may be better to base lending on the feasibility of the projects and a financial institution's lending appetite to the broad property space," the source says.