This article first appeared in City & Country, The Edge Malaysia Weekly, on September 23, 2019 - September 29, 2019.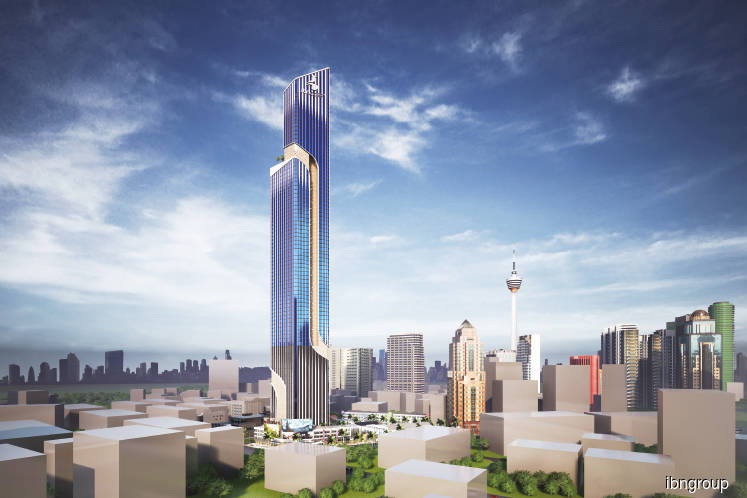 An artist's impression of IBN Bukit Bintang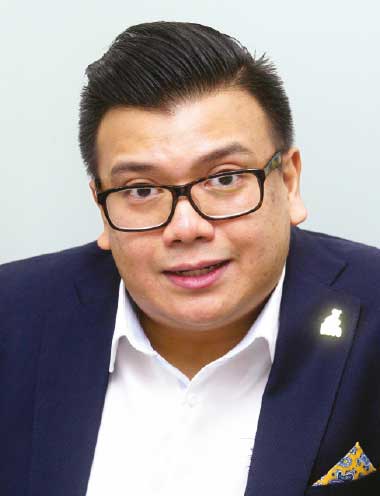 Khalil: We have several projects in the pipeline, the conceptual studies of which have been completed
Despite the slow property market, IBN Corp Ltd appears to be aggressive with plans for launches across the country.
This year, the group is focusing on developing IBN Bukit Bintang — the former Hotel Fortuna — in Kuala Lumpur, IBN Highlands City in Genting Highlands and Love Ocean in Kuantan, Pahang. IBN Highlands City is the group's first property development in Malaysia and is scheduled to be launched next month.
"The group's main focus and strategies are on tourism-related real estate developments and this is in line with the Malaysian government's efforts to boost tourism through initiatives such as Visit Malaysia 2020," says project development director Megat Khalil Izzuddin Shah.
Established in October 2017, the Hong Kong-based company is a wholly-owned subsidiary of Shenzhen ZRPZ Group. The group manages overseas development projects and property investments. Its business spans Southeast Asia, with its core operations in Malaysia and branches in China and Singapore.
Why Malaysia? "Real property prices here are much cheaper than those in Singapore and thus, the upside potential is much more. In addition, Malaysia's infrastructure is quite advanced. We believe that this is a good time to add to our land bank and to plan for future projects as we think that the country's property market will expand rapidly when it recovers," says Khalil.
"We have several projects in the pipeline, the conceptual studies of which have been completed. As of now, we are looking to acquire more land."
According to Khalil, the group's business development in Malaysia is being led by group director Datuk Seri Michael Yang.
"We have secured about 2,000 acres of development land through partnerships with major landowners in the Kuala Lumpur city centre, Genting Highlands, Penang, Kuantan, Langkawi and Kota Kinabalu," Khalil reveals.
IBN Bukit Bintang
Launched on Sept 21, IBN Bukit Bintang is being jointly developed with landowner KKH Pavilion Development Sdn Bhd. The mixed-use project will comprise a 68-storey tower with 339 residential units and 268 hotel suites.
Sited on a 0.77-acre freehold parcel in Jalan Berangan, the project has a gross development value (GDV) of RM1.3 billion. "At 345m tall, the building is poised to be the fifth tallest in Kuala Lumpur. The project was previewed in June and about 100 residential units have been sold to date," says Khalil.
The fully furnished 1 to 3-bedroom residential units will have single or dual key layouts, with built-ups of 433 to 1,052 sq ft each and selling prices starting at RM2,000 psf.
Meanwhile, Khalil reveals that the group is in talks with two major North American four-star hotel operators for the hotel suites. "We cannot go for five-star [operators] due to the size and limited number of hotel suites."
The first stage of piling works started in August and the project is scheduled to be completed by 2Q2023.
Khalil believes that the prospects for the development are good due to its proximity to shopping malls such as Suria KLCC, Pavilion Kuala Lumpur, Lot 10 Shopping Centre and Sungei Wang Plaza, and schools such as Tsun Jin High School and SJK(C) Nan Kai. "We want to build a new landmark for tourists and locals," he adds.
Metro Homes Sdn Bhd director See Kok Loong and Nawawi Tie Leung Real Estate Consultants Sdn Bhd managing director Eddy Wong say the selling prices of the fully furnished units at IBN Bukit Bintang are reasonable.
"The only setback is that the local property market is not performing well currently. The [IBN Bukit Bintang] project should be able to attract buyers from Hong Kong, Singapore, China and Taiwan," says See.
Reapfield Properties Sdn Bhd project leader Vanessa Lok opines that the project's selling prices are the average going prices for primary market developments in the Golden Triangle. "It goes back to the basic fundamentals of supply and demand. IBN Corp would have done its due diligence to study the market demand and sentiment, especially when the project has a GDV of a few billion ringgit," she says.
One of the unique selling points of IBN Bukit Bintang is a 250m infinity edge pool that will be located on level 51, allowing residents to enjoy stunning views of the city. "The infinity edge pool will be higher than that at Marina Bay Sands in Singapore, which is only at 150m. The group is also studying the feasibility of adding water slides," says Khalil.
"We are targeting 70% local buyers and 30% investors or foreign buyers from China, India and the Middle East. All [residential and hotel] units will cater for all customer groups, ranging from bachelors, investors and families to multigenerational families," he adds.
Other projects in the country
IBN Highlands City in Genting Permai occupies 20 acres of leasehold land and is 7km from Awana Genting Highlands Golf & Country Resort and Genting Highlands Premium Outlets. It will have a total of 2,917 serviced apartments in nine towers, and two commercial blocks of four floors each with 207 retail lots in total.
"The serviced apartments will have built-ups of 822 to 3,562 sq ft each, with selling prices starting at RM1,500 psf. They will be relatively cheaper and bigger compared with units at IBN Bukit Bintang," Khalil says, adding that there will be 20 to 30 luxurious units — villas in the sky — and five duplex units in each tower, which will come with a heated pool in the balcony.
Metro Homes' See says the selling prices of units at IBN Highlands City are on the high side. "There are two to three projects in the area offering cheaper prices. The target market for this area are mainly tourists, investors and wealthy retirees."
According to Nawawi Tie Leung's Wong, one of the said projects is OSK Property Holdings Bhd's Windmill Upon Hills in Genting Permai Avenue that is priced from RM466 psf.
Construction of IBN Highlands City started in September last year and Phase 1 is due to be completed by 4Q2022. "We just started the piling works for the first four towers (Phase 1), which will feature a total of 1,056 serviced apartments," says Khalil.
The entire development is expected to be completed by 2027.
For the past 20 years, there have been few new developments in Genting Highlands. "Thus, we decided to build a luxury mixed-use development to provide more accommodation for tourists and local buyers," says Khalil.
"Genting Highlands is one of the best locations due to its cool climate. The response received from prospective buyers so far has been very encouraging," he adds.
Facilities will include an infinity pool, a 24-hour gymnasium and a coffee house.
In Kuantan, Love Ocean is scheduled to be launched by the end of the year. Taking up 810 acres, the RM1.8 billion mixed-use tourism project will be a themed development with an eco-park and water villas. "This will be our flagship project for eco-tourism. It will have a totally different concept from IBN Bukit Bintang and IBN Highlands City," says Khalil.
He reveals that the group plans to announce several projects by 1Q2020, including Bentong Eco Park in Bentong, Pahang (GDV: RM1 billion), Green City in Bukit Tinggi, Pahang (GDV: RM1.2 billion) and Medical Farms & Wellness Resort in Gambang, Kuantan.