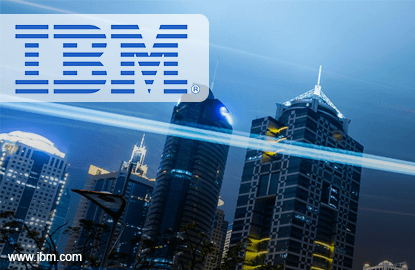 SINGAPORE (June 9): IBM Studios Singapore, a new design centre set up to help companies reinvent their business for the digital age, is open for business.
The announcement was made at the Thursday launch of IBM's Watson Center at Marina Bay in Singapore which was officiated by Deputy Prime Minister Tharman Shanmugaratnam.
IBM Studios Singapore will join a stable of 30 IBM studios across the globe.
The studio will house more than 100 designers and digital experts from IBM iX (Interactive Experience).
IBM iX is an outfit that provides next-generation services dedicated to digital reinvention and transformational outcomes. IBM iX applies the principles of IBM Design Thinking, which takes a rapid prototyping approach to user-centric product development, as well as IBM Design Language.
Clients will work closely with IBM staffers to undertake an analysis of their business challenges and co-create new business models so that they may remain relevant in the digital era.
"We sit side-by-side with our clients and partners to invent and co-create personalised, innovative solutions using IBM's leadership in cognitive, research and design to take digital experiences to the next level for clients" says Stefan Hirsch, Asean Lead for IBM iX.
They can also attend the IBM Design Thinking and Mobile Experience workshops to learn more about digital empowerment.
Singapore Airlines is one client currently collaborating with IBM iX to work on two apps. The "Fly Now" app will help support the operational aspects of a pilot's duty while the "Roster" app will assist pilots in keeping abreast of their assigned duties, along with their qualification compliance for operations.