This article first appeared in The Edge Financial Daily, on December 6, 2017.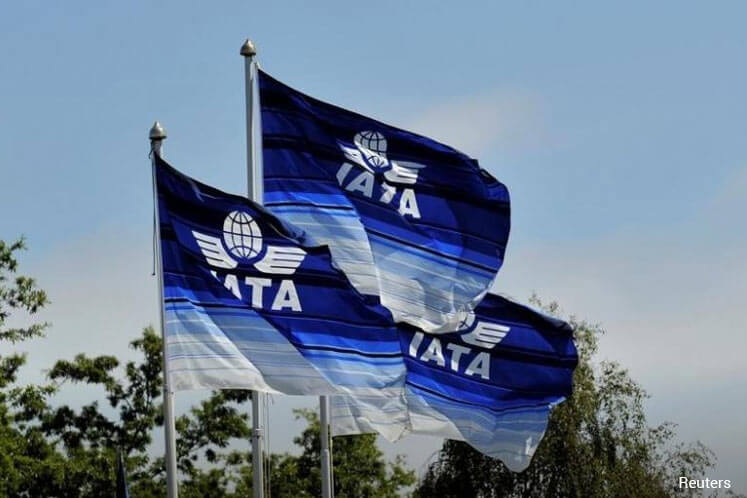 GENEVA: Airlines in Asia-Pacific are expected to see profits rise 8.4% year-on-year (y-o-y) to US$9 billion (RM36.63 billion) in 2018 from an expected US$8.3 billion this year as demand growth outpaces capacity increases, says the International Air Transport Association (IATA).
The global airlines' grouping anticipates regional air transport demand to grow 7% y-o-y in 2018, while capacity is expected to rise by 6.8% y-o-y. A strong upcycle in the cargo markets will also support the expected profit improvement next year, it added.
Globally, IATA is expecting net profit to rise to hit US$38.4 billion next year, up 11.3% from the US$34.5 billion expected for 2017. Overall revenues are seen rising 9.4% y-o-y to US$824 billion in 2018.
In terms of average net profit per departing passenger, global airlines are expecting to see a higher US$8.90 compared with $8.45 in 2017.
IATA director-general and chief executive officer Alexandre de Juniac said airlines are achieving sustainable levels of profitability, but challenges remain.
"These are good times for the global air transport industry. It's still, however, a tough business and we are being challenged on the cost front by rising fuel, labour and infrastructure expenses," he told a media briefing here yesterday.
IATA noted that labour costs are now a larger expense item than fuel, comprising 30.9% of costs in 2018.
Operationally, the industry is forecast to see 4.3 billion passengers worldwide in 2018, up 6% from 4.1 billion in 2017. Cargo volume is expected to grow 4.5% y-o-y to 62.5 million tonnes.
The forecast growth rates are slower than the 7.5% y-o-y seen in 2017 for passengers and the 9.3% cargo volume growth expected this year.
"Asia-Pacific is leading the way in terms of growth and is clearly the centre of gravity in terms of where the industry is going," said IATA chief economist Brian Pearce, adding that a bigger market size, however, may not necessarily correlate with better profitability.
In terms of revenue per passenger kilometres, airlines are expected to see a 6% growth in 2018 compared with a 5.7% expected increase in available seat kilometres. The association expects the faster demand growth to push average load factor to a record 81.4%, which it expects to boost yields by 3%.
For cargo volume, the strong growth seen in 2017 was due to unexpectedly strong demand that pushed companies to restock inventories quickly, IATA said. "This led cargo volume to grow at twice the pace of the expansion in world trade (4.3%)," said IATA.
"Cargo yields are expected to improve by 4% in 2018 (down from the 5% in 2017). While restocking cycles are usually short-lived, the growth of e-commerce is expected to support continued momentum in the cargo business beyond the rate of expansion of world trade in 2018," it added.
Meanwhile, Pearce told The Edge Financial Daily that competition remains intense in Southeast Asia, which generally depresses profitability.
He expects China, India and Indonesia to lead the way in terms of passenger volume growth in 2018.