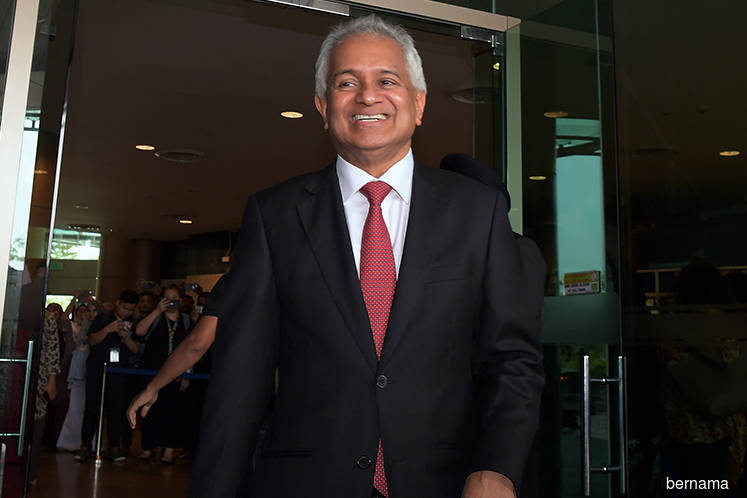 KUALA LUMPUR (Sept 18): Attorney General Tommy Thomas has refuted a Free Malaysia Today (FMT) report saying he has resigned.
FMT had quoted a government source this morning that Thomas has resigned.
However, Thomas told theedgemarkets:"That is absolute nonsense. I have not resigned."
Thomas was appointed as Attorney General amid much hue and cry in June this year, following the change of government.
He was the first practising barrister to be appointed directly from the Malaysian Bar to be Attorney General.