This article first appeared in The Edge Malaysia Weekly, on September 7, 2020 - September 13, 2020.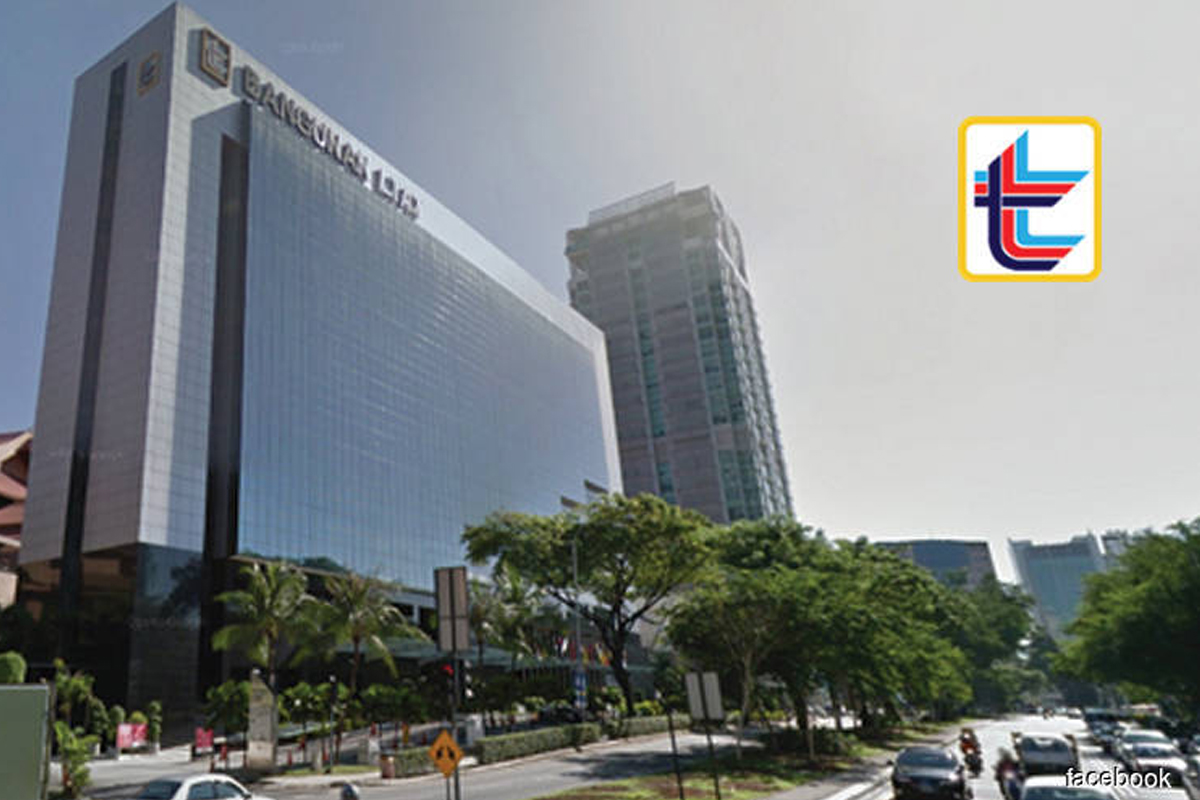 LEMBAGA Tabung Angkatan Tentera (LTAT) took a step towards exploring the privatisation of its most prized possession, Boustead Holdings Bhd, after it received the regulatory green light from Bank Negara Malaysia last week.
The approval allows the armed forces pension fund to commence privatisation talks with its 59.44%-owned subsidiary, as first reported by theedgemarkets.com. LTAT, however, has yet to make a firm offer to buy the remaining Boustead shares even as reports have emerged of parties keen on buying a stake in the diversified conglomerate.
And the challenges are mounting. Pharmaniaga Bhd, in which Boustead and LTAT hold stakes of 55.93% and 11.23% respectively, has seen a run-up in its share price since the armed forces pension fund signalled its intention to privatise Boustead in May, on news of its undertaking fill-and-finish works for the Covid-19 vaccine when it becomes available. Pharmaniaga's share price has gained 159% year to date.
The question is whether Boustead's investors will still find LTAT's offer attractive if it decides to proceed with the privatisation. Critics believe the armed forces pension fund will have a hard time convincing investors to take the conglomerate private at the indicative offer price of 80 sen a share, which values Boustead at RM1.62 billion. While the price is a premium of 21% over the closing price of 66 sen last Thursday, it is still a 55% discount to Boustead's current book value of RM1.76 per share.
Astramina Advisory Sdn Bhd managing director Datin Wong Muh Rong sees LTAT facing an uphill battle in persuading Boustead shareholders to accept its takeover offer, given that the indicative offer price of 80 sen a share may not be a fair price relative to its book value. "Moreover, the net asset value of a company does not necessarily reflect the realisable value of its assets. If you evaluate each and every piece of land owned by Boustead, the group may be worth more than its book value," she tells The Edge.
Wong is of the view that, rather than take the privatisation route, LTAT can take a leaf from Hong Kong tycoon Li Ka-shing's book. In 2015, Li undertook a massive reorganisation of Cheung Kong (Holdings) Ltd and associate Hutchison Whampoa Ltd. It was reported that the restructuring saw his two flagship companies' non-property assets injected into the then newly formed CK Hutchison Holdings Ltd. All property businesses of the two companies were then injected into CK Asset Holdings Ltd, which would later become one of the special administrative region's largest listed property companies.
"Such reorganisation would allow existing shareholders to participate in the future upside of the newly formed listed company, whose assets or investments will be more specific," she says.
Boustead was built up over many years and has interests ranging from pharmaceuticals, shipbuilding and repair, property development and plantations to the sale of petroleum products. It also holds a 20.76% stake in Affin Bank Bhd. However, its diverse portfolio has made investing in the conglomerate difficult.
Wong points out that because of this, the market may not be pricing Boustead's stock correctly. "My view is that LTAT needs to have a more holistic, comprehensive plan for the privatisation-cum-restructuring of Boustead. It will be an uphill battle for it to just talk about privatisation without laying its cards [on the table] on what it will entail. Gone are the days when you can take a company private and relist it two years later," she says.
Still, some analysts point out that while Pharmaniaga's stock has been attractive to investors, its return on equity and dividend payout ratio have been on a decline. It reported its first full-year net loss since 1999 of RM149.2 million last year. At end-June, it had borrowings of RM677.42 million while its cash and cash equivalents stood at RM26.49 million, leading to a net debt position of RM650.93 million.
Minority Shareholders Watch Group CEO Devanesan Evanson believes the privatisation would allow Boustead shareholders an opportunity to cash out, although the reasonableness of the offer will depend on the assessment of the independent adviser. "More often than not, at any offer price, there will be a pocket of minority shareholders who will be happy with the offer price and there will be those who will not be happy as they have different intrinsic values as to what Boustead is worth," he says in an email response to questions from The Edge.
"It is premature to comment on the fairness or otherwise of the indicative offer price of 80 sen a share without the benefit of the professional independent adviser's advice on an offer price. These professionals will look at many aspects of the price offered before they make a recommendation. They include both qualitative and quantitative factors."
Devanesan notes that what minority shareholders must be aware of is that Boustead has been loss-making for the last four quarters. "What we must note is that despite receiving dividends from its listed subsidiaries, Boustead is still loss-making. The last time its shareholders received any dividends was in the financial year ended Dec 31, 2018 (FY2018). LTAT relies on these dividends to support its returns to its members," he says.
An analyst with a local research firm notes that dividend contributions from Boustead Plantations Bhd, Pharmaniaga and Affin Bank to Boustead have been small. "In the past, it was primarily land sales in Boustead Plantations and some organic profit that contributed to the group's dividends," he points out.
Why does LTAT want to delist Boustead?
"Boustead can be seen as the laboriously lumbering giant that has been affected by the vagaries of the market. It is carrying the challenges of 'managing' the four listed companies in its stable, which are involved in distinctly different industries. In addition, Boustead is suffering from a 'holding company discount'," says Devanesan.
He notes that the four listed entities under the group, namely Boustead Heavy Industries Corp Bhd (65%), Pharmaniaga, Boustead Plantations (57.42%) and Affin Bank, have performed lethargically since 2018 and this was one of the main reasons that Boustead had been unable to declare dividends since 2018.
Thus, privatising Boustead will enable LTAT to turn the former around faster, according to Devanesan. "Once privatised, Boustead will no longer be subject to the listing requirements which, among others, require various timely disclosures. These take time, as board input may also be required. Thus, privatisation can be seen as a tactical move on the part of LTAT to turn around Boustead faster."
He says a privatisation will also give Boustead more latitude in carrying out the restructuring of the companies under its stable.
It is worth noting that Boustead's stakes in the four listed companies' are worth a total of RM1.99 billion, which is more than its own market capitalisation of RM1.34 billion as at last Thursday (Sept 3). But the challenge for LTAT is to monetise the assets within the group, which could be unlocked by breaking up the conglomerate.
Boustead has not made a profit since FY2018. The group's net loss broadened 139% year on year to RM1.28 billion in FY2019. In 1HFY2020, it posted a net loss of RM146.7 million compared with a net profit of RM1.9 million in the previous corresponding period, dragged down by its trading, finance and investment division. The group had a net debt position of RM7.3 billion as at end-June.
In an Aug 28 report, Kenanga Research says the group is expected to continue seeing volatile quarterly results based on its historical earnings trend. It is maintaining a "market perform" call on Boustead's stock, with a target price of 66 sen after imputing a 20% holding company discount. The stock is still down 31% so far this year.
Bursa Malaysia filings show that Kumpulan Wang Persaraan (Diperbadankan) (KWAP) and the Employees Provident Fund are Boustead's second and third largest shareholders, holding 8.92% and 4.99% respectively. Between July 3 and 22, KWAP sold 0.27% of Boustead shares when its share price was hovering around 60 sen to 77 sen.