This article first appeared in The Edge Financial Daily, on August 23, 2019.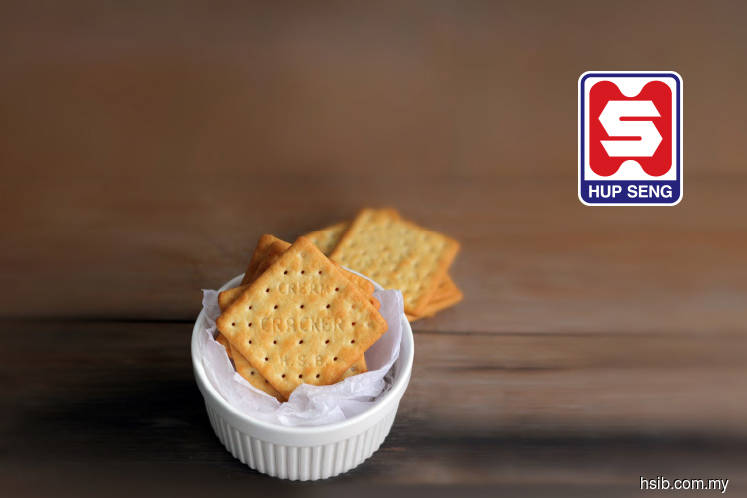 Hup Seng Industries Bhd
(Aug 22, 91 sen)
Maintain hold with a lower fair value of 89 sen (previously 92 sen): Our view is based on a rolled-forward forecast financial year 2020 (FY20F) price-earnings ratio (PER) of 16 times, three notches below its three-year average forward PER of 19 times. We have trimmed our FY19–FY21 earnings forecasts by 5% due to the challenging outlook for the group's export market amid expectations of muted global sentiment.
Hup Seng Industries Bhd's (HSI) second quarter ended June 30, 2019 (2QFY19) core profit came in below expectations at RM9 million, bringing its first half (1H) of FY19 core profit to RM20 million. This accounts for 43% of our full-year forecast and 42% of the consensus estimate.
On a year-on-year (y-o-y) basis, revenue dropped 1% as growth in domestic sales was unable to offset the decline in exports. Domestic sales grew RM600,000 (+1%) mainly due to HSI's wholesale channel and East Malaysia, while exports fell by RM2.4 million (-6%) largely due to lower biscuit exports to Saudi Arabia and Thailand. This was despite a stronger US dollar against the ringgit in 1HFY19 (+5%) which would have boosted export sales that make up approximately 30% of total revenue.
Its 1HFY19 core profit declined 5% y-o-y due to the aforementioned lower sales, higher operating cost which caused its gross margin to fall by one percentage point y-o-y and higher taxation incurred. Despite the flattish 2QFY19 results, HSI's 1QFY19 core profit was weaker by 10% y-o-y due to a decline in export market sales of RM3 million offsetting growth in domestic sales of RM1 million, coupled with lower margins for its beverage manufacturing and trading segments. Furthermore, 1QFY19 also saw a higher effective tax rate of 29% (versus 26% for 1QFY18) due to under-provision of taxes in prior years.
On a quarter-on-quarter basis, seasonal factors caused its 2QFY19 core profit to decline 15% in tandem with revenue falling by 8% due to lower domestic sales owing to Hari Raya festivities in the quarter. This was despite export market sales increasing by 1% mainly due to higher sales in Indonesia.
HSI continues to work on improving its margins with efforts to expand its product portfolio, improve product quality and cost management, as well as broaden its distributor networks. The group has purchased a new cracker line, which is expected to be operational by FY20, and also converted two baking lines from liquefied petroleum gas to natural gas, bringing about fuel cost savings.
However, concerns still remain over the group's uncertain export sales performance amid a highly competitive operating environment. As such, we keep our "hold" recommendation on HSI. — AmInvestment Bank, Aug 22