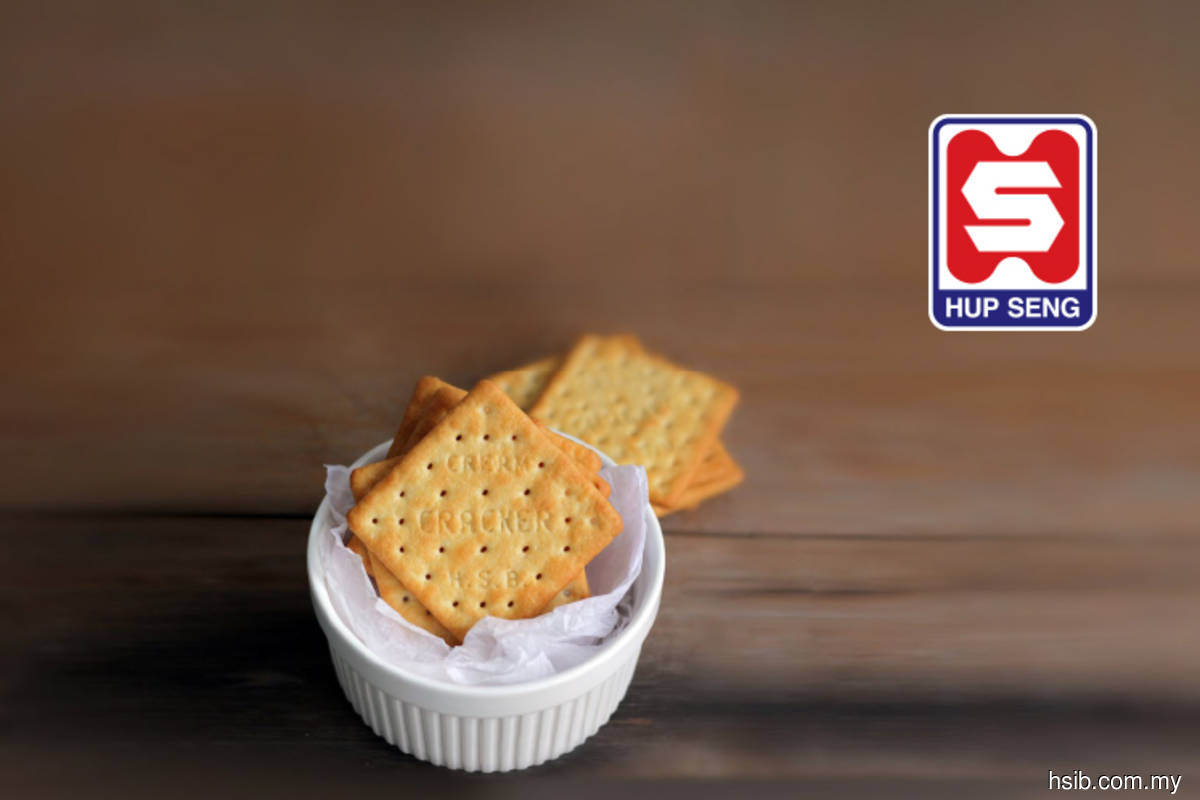 KUALA LUMPUR (Jan 3): Hup Seng Industries Bhd on Saturday (Jan 1) redesignated its group vice-chairman Kerk Chiew Siong as the group managing director of the company, effective Jan 1.
The biscuit maker announced the redesignation in a filing with Bursa Malaysia on Monday. 
Kerk, 68, is the chairman of Hup Seng Perusahaan Makanan (M) Sdn Bhd (HSPM), managing director of Hup Seng Hoon Yong Brothers Sdn Bhd (HSHY) and a director of In-Comix Food Industries Sdn Bhd (ICFI). 
"As the head of the quality assurance and business development department, he was responsible for devising strategies for market development and researching the potential of the group's products in existing as well as new markets.
"He was also responsible for overlooking the achievements of consolidated certification of ISO 9001:2008, HACCP (Hazard Analysis Critical Control Point) warranty and ISO 22000:2005, which were awarded in year 2012," according to the filing. 
He is also a brother of Hup Seng chairman Datuk Keh (Kerk) Chu Koh and uncle of the group's directors Kerk Chian Tung, Teo Lee Teck, Kerk Kar Han and Kuo Liong Yok. 
In a separate filing, Hup Seng announced that it had appointed Kuo as the group's non-independent and non-executive director. 
Kuo has over 35 years of experience in corporate administration, regulatory affairs, tax and treasury, logistics and transportation management within the manufacturing and trading sectors.  
He is currently responsible for overseeing the administrative aspects of the business operations of the group, according to Hup Seng. 
In addition, Kuo is also a vice-chairman of HSPM, as well as a director of HSHY and ICFI. 
Hup Seng was in the news in October last year amid a claim by Hong Kong's consumer watchdog that cancer-causing substances were detected in biscuits and crackers, including those produced by Hup Seng.
The Hong Kong Consumer Council said that 60 samples of pre-packed biscuits and crackers it tested contained cancer-inducing elements, such as glycidol or acrylamide. Furthermore, the council also found that 40% of the products analysed had misleading nutrition labels.
At Monday's noon break, Hup Seng shares had risen one sen or 1.14% to 88.5 sen, giving the group a market capitalisation of RM703.98 million.